Who is the new Katie on Sweet Magnolias? Everything we know about the replacement actress
Katie Townsend is looking a little different in season 3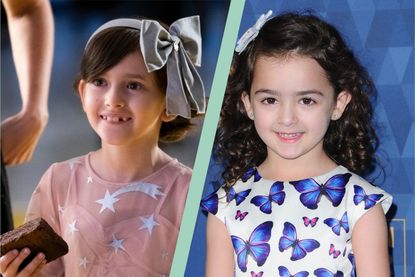 (Image credit: Eliza Morse/Netflix/INSTAR Images LLC/Alamy/Future)
Who is the new Katie on Sweet Magnolias? As season 3 of the feel-good drama airs on Netflix, here's everything we know about the replacement actress.
Fans of romantic drama Sweet Magnolias were hoping for a season 3, and were delighted when their wish was granted and a third season was announced in May 2022. Now the time has come for that third outing to land on Netflix, and the premiere date is set for July 20. Viewers will be quick to notice a major change in casting however, with the part of Katie Townsend being portrayed by a different actress this time around. Read on to find out everything we know about the new Katie on Sweet Magnolias, and why the original actress left the role.
Fans of Sweet Magnolias love the similarly romantic vibe of a Prime Video series - The Summer I Turned Pretty filmed in some beautiful locations, for those who like to know where their favorite shows were shot. Viewers have also asked where Firefly Lane filmed, which also beautifully depicts themes of friendship and romance. For even more passionate tales with fairytale backdrops, Virgin River filmed in some beautiful Canadian locations; there's not long now until we catch up with Mel and Jack for season 5.
Who is the new Katie on Sweet Magnolias?
The new Katie on Sweet Magnolias is Ella Grace Helton, who is replacing Bianca Berry Tarantino.
The character of Katie Townsend is the daughter of Maddie and Bill Townsend, who is struggling to cope with her parents divorce throughout the first two seasons. Based on the Sherryl Woods novel series of the same name, Katie's mother Maddie is one of the main three Sweet Magnolias series protagonists, as the show follows her, Dana Sue and Helen, as they battle relationship woes, careers and family life, in the sweet town of Serenity.
According to Ella's website, as well as being an accomplished actress, she is also a competitive ballroom dancer and talented singer. Her fine art has been sold around the world, and incredibly, she has written and directed the short film Wild Thing. Showing an interest in performing from the age of two, Ella was appearing on Broadway by the age of 5.
She has appeared in over 18 commercials, and viewers might recognize her from her first major TV role as Emily Ryan on United We Fall. Ella's team made the announcement of her taking on the role of Katie, on June 10. On her official Instagram account, they wrote "Ella has joined the sweet and popular show Sweet Magnolias for the upcoming third season, launching globally on Netflix July 20."
They continued "Be sure to watch seasons 1 and 2 to get all caught up, then be ready for Ella in episodes 5 through 10. She had an amazing time filming this in Atlanta. The cast and crew are one sweet family."
Why did Bianca Berry Tarantino leave Sweet Magnolias?
Bianca Berry Tarantino left Sweet Magnolias due to scheduling conflicts relating to other projects she wanted to be a part of.
The young star is set to star alongside Natalie Portman on upcoming Apple TV+ drama Lady in the Lake. Producers made the decision to permanently replace Tarantino (no relation to Quentin Tarantino) with Ella Grace Helton for season 3 and beyond. Lady in the Lake is based on the novel of the same name by Laura Lippman, set in 1960s Baltimore. The limited series follows an investigative journalist working on an unsolved murder case, becoming obsessed with solving the mystery of the murders of an 11-year-old girl and a local bartender.
Laura Lippman took inspiration for her original book from two real-life murders that she remembered from her youth. These included the abduction and murder of 11-year-old Jewish girl Esther Lebowitz, and that of 33-year-old Black woman Shirley Parker - only Esther's death received national attention, with Parker's only given attention in African-American newspapers. Tarantino and the cast and crew filmed the series in Baltimore during summer, 2022.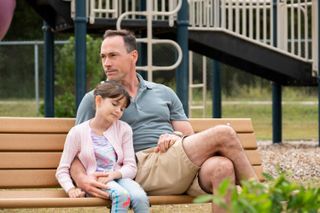 How does season 2 of Sweet Magnolias end?
At the end of Sweet Magnolias season 2, Cal got into a fight in front of Maddie. Their relationship had become increasingly volatile throughout the season, and when Cal lost his job, he ended up fighting with Stu in front of Maddie - the police soon arrived to arrest him.
Isaac was in for a shock when he found out his birth mother was journalist Peggy, who had given birth to him as a teenager. The biggest revelation was that his father was none other than Bill Townsend. This news instantly grew Isaac's immediate family, throwing four half siblings into the mix.
Not the only finale development, Helen received a shock proposal from Ryan. After suffering a miscarriage and having IVF treatment with boyfriend Eric for a much-wanted baby, Helen's life got even more complicated when childhood sweetheart Ryan made a reappearance in her life and proposed. Viewers won't find out her response until season 3...
Life was looking great for Dana Sue, with her business on the up and Ronnie desperate to get her back. Miss Francis leaving her a large sum of money in her will appeared to be the icing on the cake. But a mysterious woman appeared at the wake, making some accusations about Dana Sue to Annie - the woman is later seen vandalising the Sullivan's van. Watching video footage of the crime, the final moments of series 2 sees Maddie and Helen announce "she's back," and we won't know whom "she" is until season 3 premieres.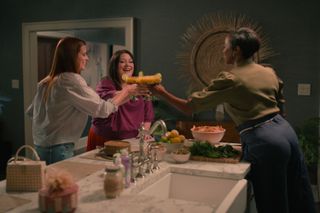 Sweet Magnolias season 3 cast
With the re-casting of Katie Townsend, Sweet Magnolias viewers are keen to know if all other fan-favorite characters are returning for season 3. Expect to find the following cast members in the latest outing:
JoAnna Garcia Swisher as Maddie Townsend
Brooke Elliott as Dana Sue Sullivan
Heather Headley as Helen Decatur
Logan Allen as Kyle Townsend
Anneliese Judge as Annie Sullivan
Carson Rowland as Ty Townsend
Justin Bruening as Cal Maddox
Chris Klein as Bill Townsend
Jamie Lynn Spears as Noreen Fitzgibbons
Dion Johnson as Erik Whitley
Brandon Quinn as Ronnie Sullivan
Chris Medlin as Isaac Downey
Hunter Burke as Trotter
Frank Oakley III as Harlan Bixby
Wynn Everett as Kathy
Ella Grace Helton as Katie
Sam Ashby as Jackson
Speaking to ET, JoAnna Garcia Swisher hinted at what fans should expect for the upcoming season 3. She said viewers "Can definitely expect the same roller-coaster -- maybe even more of a roller-coaster than season 1. A lot is revealed." She continued "All of the unanswered questions are addressed and then we obviously have to set the stage for all of the new things that we're gonna throw your way."
Of the cliffhanger proposal and whether Helen says yes, the actress added "I don't know! I felt very Team Eric all season long and even until the end of season 1, but then I watched it and I'm like, and it's funny because if you asked Heather the same thing, she's like, 'I really don't know whose team I'm on.' I really don't know. But there's something about Ryan and Helen and their love story that is certainly going to open up a big crossroads for her. You know what you want, or you know what your heart's begging you to do. You know what's right for you. It's going to be interesting how she processes all of that."
Elsewhere on Netflix, viewers have been asking if the steamy drama Fatal Seduction is the same as Dark Desire - the two shows look very similar. There's also keen interest in the cast of Fake Profile, a similar erotic drama that has viewers hooked. Too Hot To Handle season 5 is now out, for those looking for real-life romance, while fans of the supernatural want to know where they can watch seasons 2 and 3 of Manifest.