Is Wagamama closing down? Restaurant chain owner set to close sites across the UK
Speculation has arisen that Wagamama is closing down, after the restaurant chain's owner announced cost-cutting measures.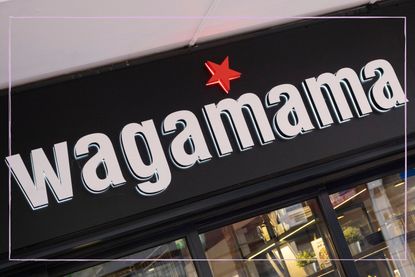 (Image credit: Getty Images)
As the owner of several popular restaurant chains announces closures, many want to know if it means Wagamama is closing down.
The Restaurant Group, which owns Wagamama along with several other popular restaurant chains, has announced plans to close sites across the UK. The news has left many wanting to know if Frankie and Benny's is closing down (opens in new tab) and if their local Chiquito is affected, as well as if Wagamama will be closing restaurants.
The company isn't the only popular chain affected by closures in recent months, as cinema brand Cineworld is also closing stores (opens in new tab), and some Wetherspoons pubs are set to close (opens in new tab) too.
Is Wagamama closing down?
No Wagamama is not closing down. Despite the restaurant chain's owner announcing it will close up to 35 restaurants, this only applies to the company's Frankie and Benny's and Chiquito sites, not Wagamama.
The company owns around 410 restaurants but plans to reduce its estate by 30% by next year - news which comes after the announcement of plans to close 250 sites in 2021.
However, Wagamama fans needn't worry - in fact, up to three of the restaurants closing will be turned into branches of Wagamama. In addition, the chain's owner told The Sun (opens in new tab) it plans to open at least five Wagamama sites per year for the next three years.
Meanwhile, the rest of the Frankie and Benny's and Chiquito sites earmarked for closure will be sold, or the lease will be ended or left to expire.
Who is Wagamama owned by?
Wagamama is owned by The Restaurant Group. alongside Frankie and Benny's and Chiquito, TGR also owns Brunning and Price pubs, American food chain Coast to Coast and steak and burger brand Firejacks.
Wagamama was sold to TGR back in 2018, in a deal that valued the business at £559m. At the time, The Restaurant Group said Wagamama had "consistently and significantly outperformed its core UK market."
Since then, TGR has already closed a number of its restaurants following the pandemic. At least 61 Chiquito restaurants were closed in 2020, while 125 Frankie & Benny's locations were also shut for good.
Andy Hornby, TRG's chief executive, said of the recently announced closures that the business would try to offer deployments to staff across the affected sites wherever possible - although he did not specify how many jobs would be impacted.
He said: "A significant number of these potential sites are in areas where we have other brands, so the job impact should be significantly less than you might think from the number of sites that we will not be renewing."
Why are The Restaurant Group closing down restaurant?
The Restaurant Group has blamed the closures on rising running costs and customers cutting back their spending, which has resulted in the decision to close loss-making sites.
In addition, the firm's management came under fire from investors after the company's share value fell by two-thirds last year.
Ken Hanna, the group's chairman, said last year was "challenging" for the casual dining sector due to rising costs and the impact of the pandemic and the prolonged closures that came with it.
Chief executive Andy Hornby said the company had a "clear plan" to increase its margins over the next three years and "deliver significant value for all our stakeholders".
Related features:
Video of the Week
Ellie joined Goodto as a Junior Features Writer in 2022 after finishing her Master's in Magazine Journalism at Nottingham Trent University. Previously, she completed successful work experience placements with BBC Good Food, The Big Issue and the Nottingham Post, and freelanced as an arts and entertainment writer alongside her studies. In 2021, Ellie graduated from Cardiff University with a first-class degree in Journalism.