The M&S coronation range is fab - here's what our Consumer Editor is buying
The M&S coronation range wins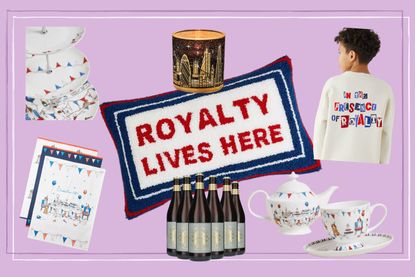 (Image credit: Future)
Goodto Newsletter
Parenting advice, hot topics, best buys and family finance tips delivered straight to your inbox.
Thank you for signing up to GoodTo. You will receive a verification email shortly.
There was a problem. Please refresh the page and try again.
Not all of us are gripped by coronation fever ahead of King Charles III's big day on the 6th of May, but the Marks and Spencer coronation range has got me. These are the items still in stock that I can't resist.
For those who are keen to mark the coronation of the King and Queen Consort by investing in a commemorative item or a few items of historic memorabilia, we've compiled the ultimate guide to the best coronation gifts.
But if that's not your cup of tea and Union Jacks just aren't your style, allow me to draw your attention to the ever-so-slightly irreverent range of coronation items on sale at Marks and Spencer - including a cheeky limited edition Colin the Caterpillar cake.
Even if you have no intention of watching the historic coronation proceedings on TV you can still enjoy the extra bank holiday in style with these quirky but cool coronation items from M&S. Hardly a Union Jack in sight.
The range is selling super fast so I've pulled together this handy list of the best of the M&S coronation range items that are still in stock - plus some alternative product suggestions from elsewhere if stock has sold out. Don't delay if you spot something you love as these items are flying off the shelves.
The best of the M&S coronation range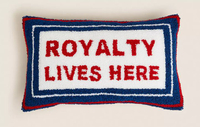 Bolster Cushion, £17.50 | M&S
WANT. What else is there to say? Yes, Queen... I'm not all that interested in who lives in what castle or what anyone will be wearing to the Corriebobs but THIS cushion? I need it in my own castle, preferably in the frame when I'm on work Zoom calls.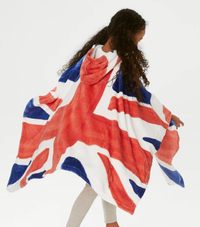 Coronation Hooded Blanket, £19.50-£25 | M&S
If your general vibe is more punk than princess, then the coronation clothing from M&S is about as cool (Britannia...) as it gets. Stock is already super low though so don't hang around if you fancy one of these fab fleece Union Jack Coronation Hooded Blankets.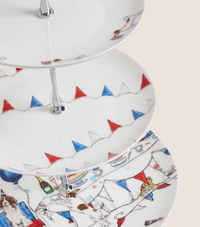 Coronation Cake Stand, £35 | M&S
Be QUICK to snap this up - the only item from the tea party range that is currently still in stock! No need to throw a street party to enjoy an excuse for a classy afternoon tea - this three-tier cake stand doesn't overdo the patriotism and who can resist a slice of cake served atop these playful pups? It's made from bone china but it's dishwasher-safe.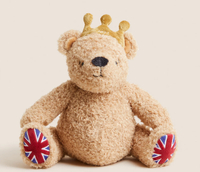 Coronation Bear Soft Toy, £15 | M&S
News flash: sold out BUT still in stock over at Ocado! How cute is this fella? Yes, there are Union Jacks on his paws but they're less in-your-face compared with many of the coronation teddies we've seen. Even the crown gets a yes from me. And who knows, maybe he'll be worth something 50 years from now.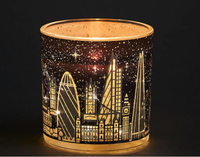 London Light Up Scented Candle, £10 | M&S
Everyone else has been raving about the other light-up coronation candle from M&S but since it's out of stock and selling for silly money on eBay (and since 'God Save the King' slogans don't really vibe with me all that much...), I'm bringing your attention to this one. It features the unmistakeable London skyline, which lights up when you light the wick, and it's infused with neroli, lime, and bergamot
Coronation Ale, £36 | M&S
If you're going to a coronation street party and need to take some drinks, these coronation ales are a good choice. They give a nod to the big day without requiring you to be an all-singing and all-dancing fan of the royal fam. Made with classic English Sovereign hops from Herefordshire, the beer is from Elgoods Brewery in the heart of the Cambridgeshire Fens. Cheers!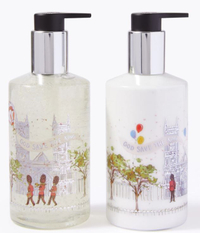 Coronation Hand Wash & Lotion, £12.50 | M&S
With a light floral scent of garden pear, rose, and violet, this King's Coronation Hand Wash and Lotion set comes in dispensers depicting London streets, busby-clad sentries, and the words 'God Save The King', and they come presented in a Union Jack flag-themed gift box.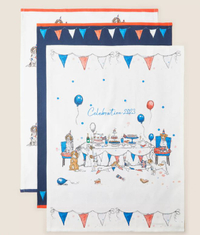 Coronation Tea Towels, £12 | M&S
Out of stock for home delivery but click 'Find in store' and pop in your postcode if you can collect - plenty left in stock at my local branch of M&S!) Or how about a Fortnums Coronation tea towel Kit out your kitchen with this set of three stylish commemorative tea towels featuring not the King's head but a playful dogs' tea party theme, illustrated by award-winning artist Eleanor Tomlinson.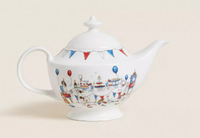 Coronation Teapot, £30 | M&S
Cuppa with your cake? Featuring the same doggy-themed artwork as the cake stand, this quirky teapot is much more my cup of tea than some of the coronation teapots you can buy. Alas, it's now out of stock online but check out the 3 Cheers for King Charles teapot from Emma Bridgewater as an alternative - and it's down from £80 to £56. Worth it if it becomes a historic artefact!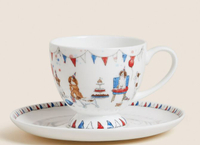 Coronation Coronation Cup & Saucer, £9.50 | M&S
You probably won't find me drinking my cuppa in a mug emblazoned with King Charles' 'mug' any time soon but this bone china cup and saucer is undeniably cute and quirky. Alas, it's also out of stock online but check out the Cath Kidston Teacup & Saucer for an alternative item.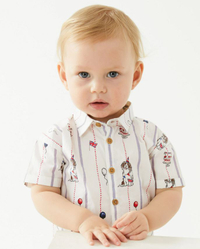 Coronation Print Shirt, £9 | M&S
Pop in your postcode to see if your local branch has stock as this is sold out online in all sizes. If your coronation plans include a get-together that demands some cutesy clobber but you can't face kitting the kids out in red, white, and blue from head to toe, we reckon M&S is the place to shop. Like the kitchenware coronation range from M&S, this shirt features designs from Eleanor Tomlinson, an award-winning artist and illustrator based in East Yorkshire.
See? Call me old-fashioned but no matter whether you're shopping for gifts for new mums or hunting for the best toys, it's hard to beat dear old M&S for cool and quirky gifts and mementos. And don't get me started on the Food Hall. From hampers for a special occasion to the iconic Colin the Caterpillar - my go-to birthday cake for the kids - I'm a big fan of Marks and Sparks. They should totally get a knighthood for nailing cool coronation kit.
Parenting advice, hot topics, best buys and family finance tips delivered straight to your inbox.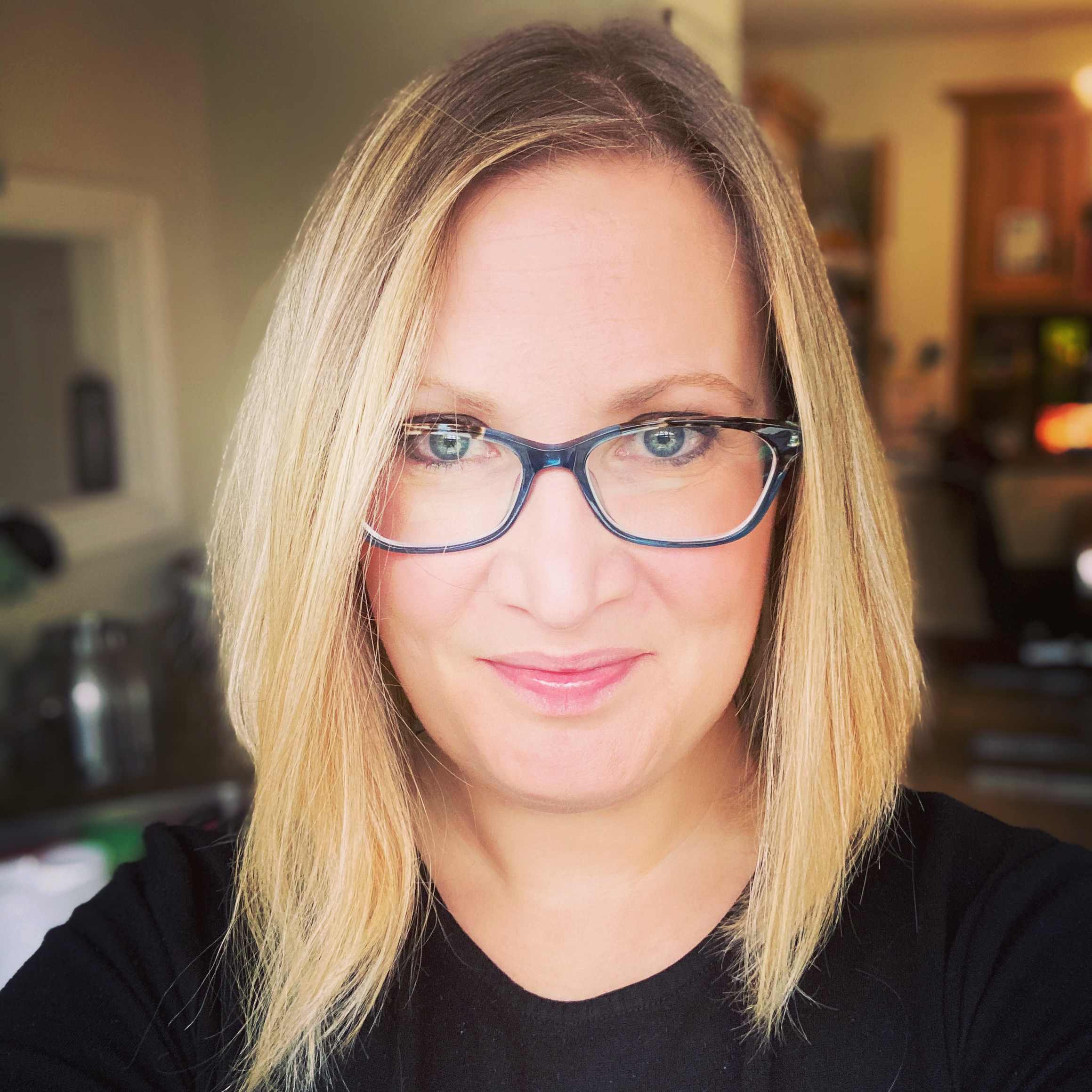 As a parenting specialist for more than 15 years, Heidi has written for most national newspapers and for a wide range of consumer magazines, including Mother & Baby where she was the Shopping Editor for six years, looking after regular consumer features including buying guides and gift roundups.