We earn a commission for products purchased through some links in this article.
Yes, you really can make all of these treats with only THREE ingredients! Three is the magic number after all…
From cake balls to fudge, from homemade Bounty bars to ice lollies, we've got lots of fun three ingredient recipes for you to try at home. You're going to want to make them all!
If you're not a pro baker or you're looking for something quick and easy to make, never fear. It only takes three simple ingredients to make these treats.
You can make chocolate peanut butter, you can make coconut pyramids (they're delicious!), you could even make homemade Walnut Whips. The possibilities are endless!
Most of these recipes are no-bake too, which makes them even easier. Perfect for making with little ones, you're going to have a hard time choosing which one to make first. Maybe you should just make them all?!
Scroll down to see our amazing three ingredient recipes…
Coconut pyramids

Get the recipe: Coconut pyramids
How cute do these coconut pyramids look? These tasty little bites are perfect if you're craving something sweet but don't want to spend hours in the kitchen. Made with egg whites, caster sugar and desiccated coconut, these pyramids are so moreish.
Marshmallow swizzle sticks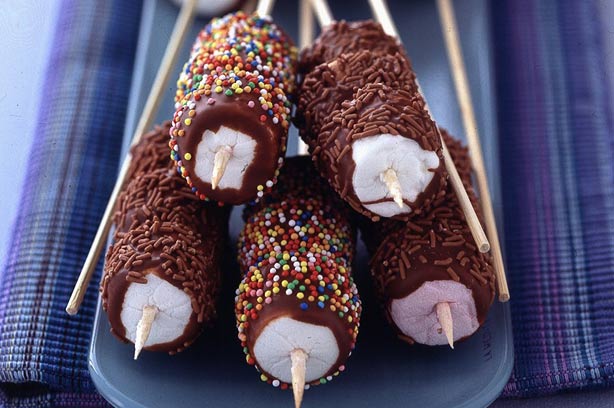 Get the recipe: Marshmallow swizzle sticks
With a generous handful of sprinkles, plenty of chocolate and some pink and white marshmallows, you've got yourself a simple yet delicious party treat kids will love. If you don't have skewers, you could always serve them stacked in cupcake cases. Cute!
Microwave fudge

Get the recipe: Microwave fudge
Yes, this fudge can be made in the microwave and yes, it only takes three ingredients to make it! Amazed, aren't you?! This genius recipe will take 10 mins to make (plus cooling) and brings three storecupboard ingredients together; white chocolate, condensed milk and vanilla extract.
Homemade Walnut Whips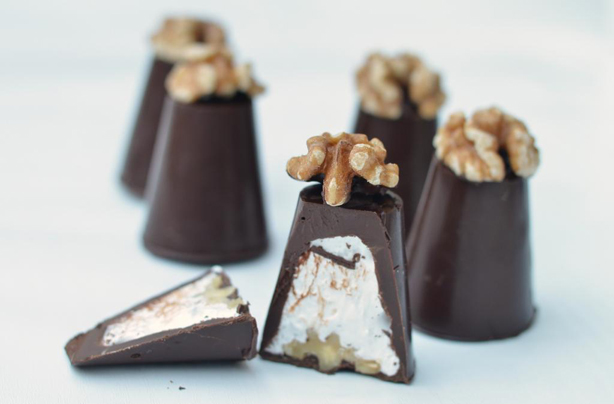 Get the recipe: Homemade Walnut Whips
Remember this classic? Now it's time to make this retro chocolate at home. All you'll need is some chocolate, walnuts and a jar of marshmallow fluff. You're going to love every part of this recipe – from making to eating them! Mmmm…
Biscoff cake balls

Get the recipe: Biscoff cake balls
Have you tried the new Biscoff spread yet? This sweet, sticky spread can be added to shop-bought Madeira cake and white chocolate to make these tasty cake balls. You could even experiment with other spreads instead – how about peanut butter or Nutella? There's so much choice.
S'mores
Make these American classics at home. Whether you cook them in the microwave or pop them onto the griddle pan, s'mores only use three ingredients, which make them super easy to make at home. Gooey marshmallow, melting chocolate and crunchy biscuit – what more could you want?
Berry smoothie lollies

Get the recipe: Berry smoothie lollies
These fresh berry ice lollies are much healthier than the shop-bought versions. Made with frozen berries, yogurt and a drizzle of maple syrup for sweetness, these lollies are perfect as an after school treat for the kids.
Homemade Bounty bars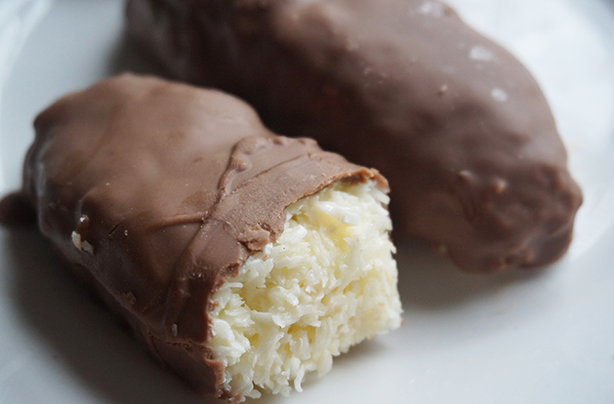 Get the recipe: Homemade Bounty bars
What do you get when you put coconut, chocolate and condensed milk together? Well, you get a homemade Bounty bar, of course! With three simple steps, you can make these chocolate bars in a matter of minutes. All you have to do is wait for them to set and then tuck into one or two… or three.
Greek yogurt ice cream

Get the recipe: Greek yogurt ice cream
Ok, so you've got a craving for something sweet and you've only got a few things in the cupboard. A pot of Greek yogurt, a bag of Maltesers and the last dregs of honey. What do you do with them? Make them into lollies, of course! It really is a simple as it sounds.
Homemade pitta crisps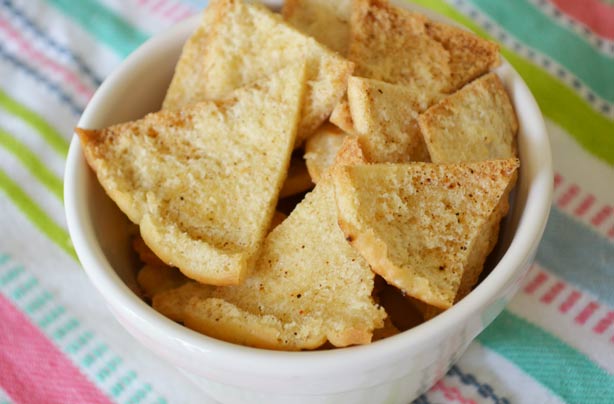 Get the recipe: Homemade pitta crisps
If you're trying to eat a little healthier or you want the kids lunch boxes to be free from junk food, these three ingredient crisps will come in handy. Made with shop-bought pitta bread, olive oil and the seasoning of your choice, you can rustle up a batch of these bites in under 20 mins.
Angel Delight ice lollies

Get the recipe: Angel Delight ice lollies
Love Angel Delight? You're going to love these three ingredient ice lollies. Made with Angel Delight, milk and your choice of fruit, these ice lollies are a quick and easy. Our favourite flavour is banana Angel Delight with milk and a banana mashed, mmm…