17 no sandwich lunchbox ideas for kids
Looking for something a little more exciting than a ham sandwich? You're going to love these!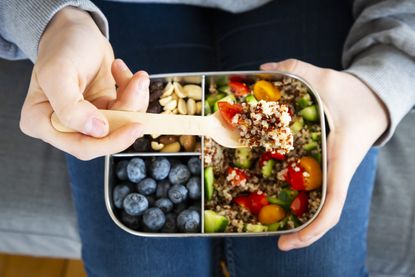 Not everyone likes a sandwich in their lunchbox, especially not every single day of the week. If you've got the time to whip up some different ingredients to go in your child's lunchbox, we've got all the ideas you'll need.
There's no need to panic when trying to think of no sandwich lunchbox ideas, as we've got all the answers and ideas you need.
We know how it is when you feel like all you ever do is make the same lunches over and over again. It's so easy to get stuck in a sandwich rut, from cheese and pickle to "just ham", you can make sandwiches so easily with the things you'll already have in the fridge.
But whether you're looking to make home-lunches more exciting or send little ones off to school with something a bit special, our Kids Kitchen mummy blogger, Sarah has plenty of ideas to use your regular fridge products in a whole new way.
Mum to twins Harriet and George, Sarah has had to think of loads of inventive ideas over the years for when a simple sandwich won't cut it.
We love her lunchboxes too, with their small separate spaces that make the midday meal seem a little bit more exciting than unwrapping a soggy layer of clingfilm to expose a couple of slices of bread. And the best bit is that she's crammed in lots of fruit and veggies too, to make sure you and your little ones are getting a healthy balanced meal.
No sandwich lunchbox ideas
1. Pasta salads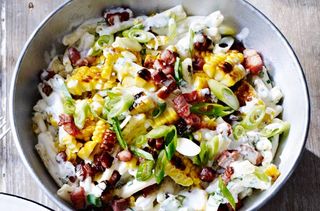 If you've made up some pasta the evening before try making a little bit extra to pop into tuppaware the next day as a pasta salad. It's delicious cold and is a great way to get some filling carbs without having to resort to bread. For added healthy bonus points make it wholemeal.
2. Pin wheels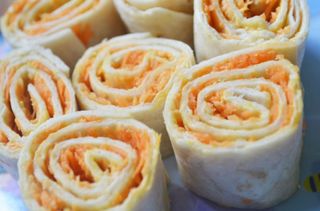 To some, these carrot and hummus pinwheels could be considered sandwiches but if so, then they're a HUGE upgrade. You can wrap any of your favourite fillings up in these flatbreads, then cut to size. We love these ones in particular because they're quite unique, while being ingredients that are easy to find in any supermarket.
3. Muffins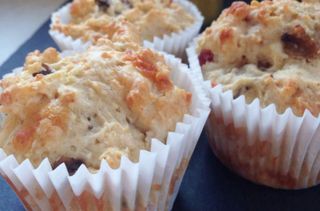 Not exactly what you think, as you can make savoury lunch box muffins. Like these cheese and onion muffins which instead of being filled with chocolate chips and sugar, are made with all natural ingredients right from your vegetable drawer.
Pair them in a box or on a plate with a couple of carrot sticks or a side salad, and you've got a healthy, nutritious and filling lunch.
4. Mini pizzas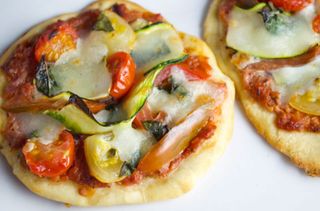 These homemade mini pizzas are the perfect cure for lunchbox boredom! You can even make the dough yourself with our recipe, or buy mini pizza bases from the supermarket. They're so perfect for creating a quick, inspiring lunch as you can top the tomato base with any kind of vegetable, cheese or meat you want (or already have in your fridge!).
5. Sausage rolls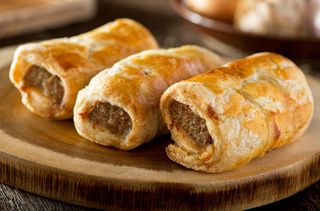 Never underestimate the excitement that can be created by sausage rolls. Not only can they be made healthy if you make them at home, but they are also really filling and can be smothered with whatever sauces your little one wants. In a lunchbox, just wrap them in a piece of tinfoil or clingfilm to keep the pastry from flaking. If you're looking to get a couple of vegetables in alongside the sausage roll, why not add in some onions or a couple of sticks of celery and cucumber into their box?
6. Couscous salad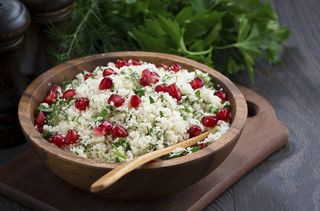 Another one of Sarah's no sandwich lunchbox ideas? Go for a couscous salad! You can make this or buy it in the supermarket but small chopped veggies, herbs and dried fruits all work well with this Middle Eastern staple.
7. Mini quiches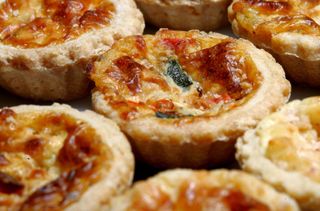 Quiches are the ultimate alternative lunchbox staple to sandwiches. They taste great either hot or cold, so you can make a big batch and keep them in the fridge - ready to be put into lunch boxes or served up warm to anyone feeling snackish after school. Make them with bacon and onion for a barbecue-inspired treat or stick with basic tomato for a healthier alternative.
8. Savoury flapjacks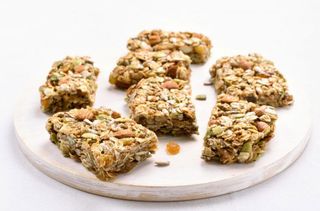 If you're looking for a cheaper alternative to sandwiches, as well as something to liven lunch boxes up a bit - look no further. These crunchy carrot and seed flapjacks are both a unique addition to lunchtime and really cheap to make at only 9p per flapjack. You don't just have to use these two ingredients though, you could add cheese and make these cheese flapjacks instead.
9. Chunks of cheese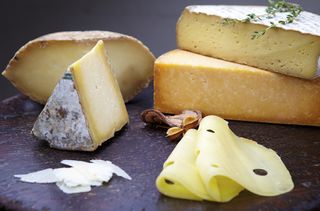 Our blogger, Sarah points out that inventive no sandwich lunchbox ideas can also include the other bits apart from the sandwich. Cutting up cheese into bite-sized chunks is cheaper than buying miniature versions and is is hardly any less convenient. These bites of cheese provide lots of calcium and are a real savoury treat, guaranteed to be a hit with any hungry tummies.
10. Dried apricots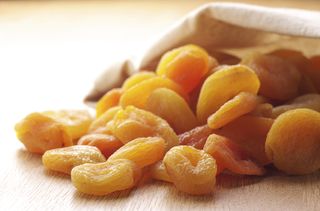 If you struggle to get your five a day every day, dried fruits are a really quick and easy way to top up. Dried apricots are sweet and soft and will give a blood sugar boost without having to reach for refined sugars which can cause blood sugar crashes pretty quickly afterwards (cue, grumpy children)!
11. Carrot sticks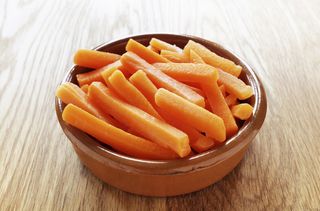 Chunky carrot sticks can be enjoyed as a mid morning snack or as part of a lunchtime meal and are so good for you. They're full of Vitamin A and help skin to stay healthy too.
12. Breadsticks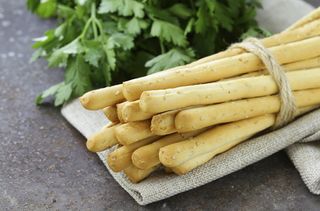 It's understandable that you might want a few carbohydrates in your kids' lunch boxes, to keep them full throughout the day. Breadsticks are a great solution! They're relatively healthy and can always be a last minute addition to the lunch box or plate.
13. Hummus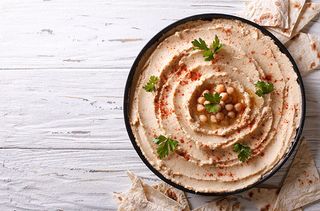 Whether you make your own hummus or buy it from the shop it's a delicious dip for all kinds of lunchtime snacks. If you do buy it, you can add your own flavourings to jazz thing up a bit - like red pepper, spices and herbs. Both bread and carrot sticks work wonderfully with this little chickpea dip as well. And if you're looking for a healthy snack, this is definitely it because chickpeas have loads of protein to keep tummies fuller for longer.
14. Melon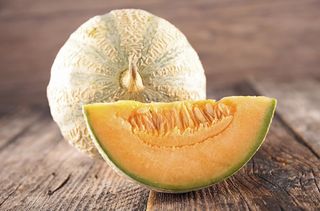 Swap up the usual apples or bananas for melon. Kids will love its super sweet taste and it's soft and easy to eat as well. They might need a fork though, or else expect sticky fingers!
15. Miniature sausages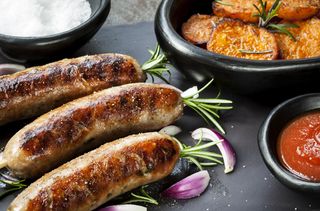 Other things that can be good for making in bulk the evening before are sausages. They're surprisingly delicious cold and in our experience very popular with little people.
And any leftovers can be made into sausage casserole!
16. Raisins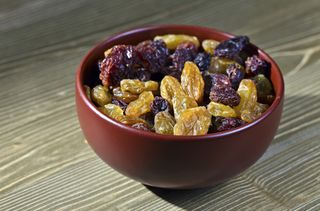 Another way to get a five a day hit is to pack some raisins in your child's lunchbox. These super sweet little dried grapes are quick and tasty to eat. They're also great for snacks in between classes for kids, if they don't have time to eat at break time. Or use them in apricot and raisin flapjacks if you've got a fussy eater!
17. Boiled eggs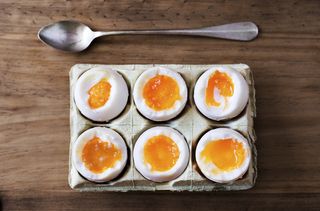 Boiled eggs have loads of protein in them, making them a staple in Sarah's no sandwich lunchbox ideas collection. Especially as they should also stave off any 'what's for dinner' questions for at least half an hour after school. If your kids love to peel their own then just pop them in whole and save yourself a job!
Parenting advice, hot topics, best buys and family finance tips delivered straight to your inbox.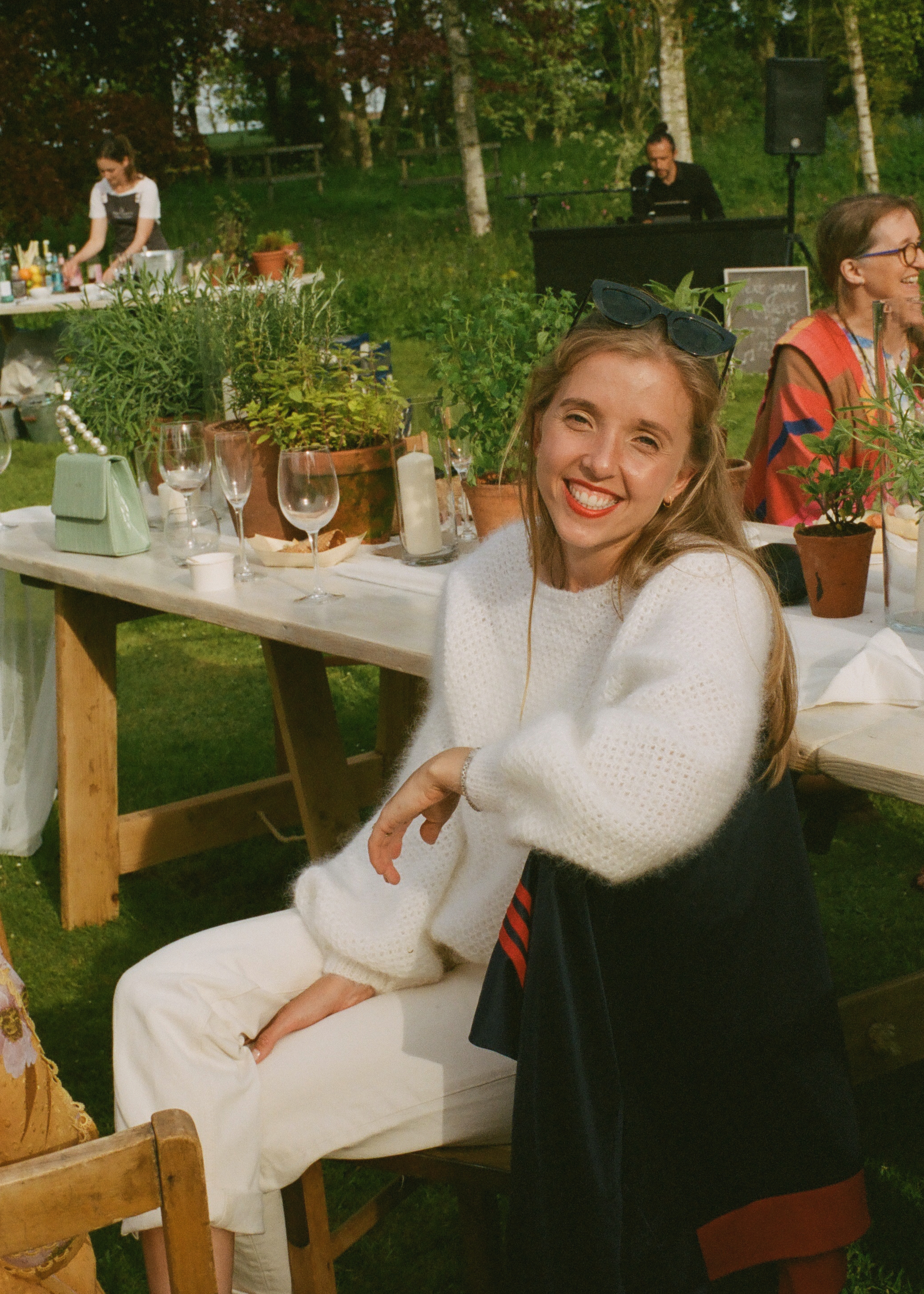 Rosie is an experienced food and drinks journalist who has spent over a decade writing about restaurants, cookery, and foodie products. Previously Content Editor at Goodto.com and Digital Food Editor on Woman&Home, Rosie is well used to covering everything from food news through to taste tests. Now, as well as heading up the team at SquareMeal - the UK's leading guide to restaurants and bars - she also runs a wedding floristry business in Scotland called Lavender and Rose.