Can you freeze tomatoes to reduce food waste?
We look at whether you can freeze tomatoes, how best to freeze and defrost them, how long you can freeze them for and, importantly, whether they still taste good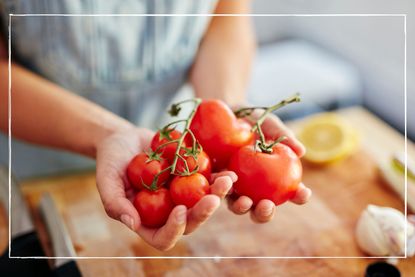 (Image credit: Getty Images)
Goodto Newsletter
Parenting advice, hot topics, best buys and family finance tips delivered straight to your inbox.
Thank you for signing up to GoodTo. You will receive a verification email shortly.
There was a problem. Please refresh the page and try again.
If you're unsure if you can freeze tomatoes, you're not alone. While we're all used to the benefits of frozen fruit and vegetables for smoothies, casseroles and stir-fries, tomatoes don't really feature in those packets you buy from the supermarket.
But if you're looking for ways to reduce food waste to make your weekly food shop last longer, then it's useful to know whether tomatoes are freezable. This becomes even more important when you realised that the price per kilogram of tomatoes hit an all time high of £3.26 in May 2023, according to the Office of National Statistics. This price rise is down to the tomato shortage faced earlier in the year.
With food prices still high, it's unsurprising that as well as tomatoes, many are wondering if you can freeze cheese, if avocados freeze well, and if you can freeze cooked pasta. New mums might also be wondering whether you can freeze milk, including breast milk.
Can you freeze tomatoes?
Yes, you can freeze tomatoes. Tomatoes freeze well in a variety of forms including whole, raw, cooked and tinned, as well as sauces and purees.
As fresh tomatoes may got past their prime before you get to eat them, it's a good idea to pop them in the freezer to extend their lifespan.
But freezing tomatoes will alter their texture, making them less firm and a bit mushy so you might find that they are best used in cooking rather than eaten in salads after they have been frozen.
What's the best way to freeze tomatoes?
The best way to freeze tomatoes will depend on what type of tomatoes you are looking to freeze.
Ripe and raw tomatoes can be frozen whole, or they can be chopped, spread on a tray and frozen, before being put into an airtight container. You can deseed them if you prefer, although this isn't strictly necessary. It's a good idea to wash and dry the tomatoes first and remove the stalks.
If you have leftover tinned tomatoes, its important you decant them from the tin into a suitable container. You could always use a muffin tray to easily portion out the leftovers for initial freezing, before then moving each portion into a suitable container. That way, you need only defrost what you need, when you need it.
When it comes to tomato puree, all you need is an ice cube tray, as food waste expert Kate Hall, aka @thefullfreezer on Instagram, explains:
How long can you keep fresh tomatoes in the freezer?
Fresh tomatoes can be kept in the freezer for up to a year, but are best used within six months, according to food waste expert and founder of @canyoufreezeit on Instagram, Kate Hall.
She adds: "If you use plastic freezer bags, they can be washed and reused, then once they wear out, they can now be recycled in the UK alongside carrier bags at supermarket collection points. Please wash well and dry before recycling. Please note compostable and biodegradable bags should not be put in plastics recycling. Look for the Home compost symbol when purchasing compostable freezer bags."
Do tomatoes freeze well?
While you can freeze tomatoes, as well as various tomato sauces and purees, you will notice that the texture of fresh tomatoes changes after they have been frozen. When the water content in a tomato freezes, it forms ice crystals which can impact the texture of the fruit. According to food waste expert Kate Hall, the longer you freeze them, the more the quality will deteriorate.
That means, that if you were to eat a defrosted tomato raw, it'd likely be mushy and a bit unpleasant. But while defrosted tomatoes might not be suitable for salads, they will be absolutely perfect for cooked dishes, including Bolognese, lasagne and various curries. You won't notice a change in texture, but you will get all the lovely flavour.
How to defrost tomatoes
Depending on how you have frozen the tomatoes (whole or chopped, for example), you can defrost them at room temperature or overnight in the fridge. For frozen purees, sauces, and tinned tomatoes, you can drop the frozen portion directly into the pan and cook from frozen. Just make sure everything is fully cooked through before serving.
If you've got some frozen tomatoes you're looking to make use of, these tomato recipes are well worth considering. It's also worth checking are frozen foods healthy and is frozen food cheaper than fresh?
Parenting advice, hot topics, best buys and family finance tips delivered straight to your inbox.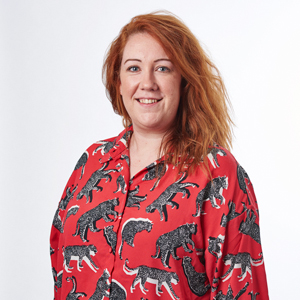 Sarah is Goodto.com's Money Editor. After segueing into the world of personal finance from the Homes sector, and acting as launch editor of Goodto's sister brand TheMoneyEdit.com, Sarah now focuses on family finance. She is passionate about cutting through confusing jargon to help people make sound financial decisions, avoid overspending and set themselves and their families up for a financially-stable future.