Can you freeze cheese to save money?
If you're wondering if you can freeze cheese, you're probably also wondering if it will still taste as good if you do. Luckily we tested it out and have the lowdown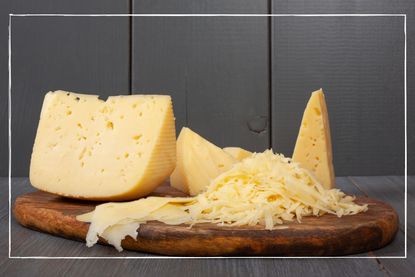 (Image credit: Getty Images)
Goodto Newsletter
Parenting advice, hot topics, best buys and family finance tips delivered straight to your inbox.
Thank you for signing up to GoodTo. You will receive a verification email shortly.
There was a problem. Please refresh the page and try again.
Recent updates
This article has been updated to add more information about which cheeses can and can't be frozen as well as more detail about how to defrost cheese. We have also updated the average price of cheese based on the latest figures from the Office of National Statistics.
Knowing whether you can freeze cheese or not can help families to save money and reduce waste.
The price of food is still high, and so some families will have already swapped to a cheaper supermarket or taken advantage of their supermarket loyalty card perks to save money on food. But another way to keep costs low is to make use of your freezer to make the food you buy last longer. Not only does this ensure you get your money's worth, but also reduces food waste.
The average price of cheddar cheese hit its highest level ever in May 2023 (£9.70 per kilogram), according to the Office of National Statistics, and even though it dropped to £9.55 in July 2023, the price is unlikely to fall dramatically any time soon.
However, we throw away 6.6 million tonnes of food a year in the UK and, according to sustainability charity WRAP, almost 75% of that is food we could have eaten. So it makes sense to freeze as much fresh produce as possible if you can't eat it before it's past its prime.
But while families have been wondering whether you can freeze milk or if it's possible to freeze butter, they are also wondering if cheese can be frozen.
Can you freeze cheese?
Whether you can freeze cheese depends on the type of cheese you have and how you plan on using it, as some cheeses freeze better than others.
Cheeses that freeze well include:
Cheddar
Red Leicester
Emmental
Parmesan
Gouda
Unopened cream cheese in its original container
Goodto.com's Food Editor Jessica Dady explains: "Hard cheeses and semi-hard cheeses are preferable when it comes to freezing, particularly Cheddar, Emmental, and Parmesan. Keep in mind though that freezing cheese can alter its texture so it won't be as 'perfect' as when you first bought it, but it will still do the job of making your food flavoursome."
With the risk of texture change, you might prefer to only freeze cheese that you plan to use in cooking rather than eating in its natural state.
Jessica adds: "When it comes to freezing cheese it's best to grate it before storing it in an airtight freezer-safe container or freezer bag. Grating the cheese means it will take up less room in your freezer and is much easier and quicker to defrost than a large block. It also ensures less waste as you can grab a handful to defrost at a time, instead of large chunks that you might not use fully."
I tried freezing grated cheddar cheese for the first time when I was trying out this mum's cheese hack, and found it tasted exactly the same as freshly grated cheese when it was defrosted. I tried it using these food bags from Ikea. The grey bag was going in the fridge, and the white bag was to test it out in the freezer. I laid it flat, distributing the grated cheese in a thin layer rather than a dense clump, which meant it defrosted really quickly. I've since tried it with a reusable freezer bag, like this from Amazon, and it worked just as well. I actually preferred it to any store bought grated cheese which I always think tastes a bit dry if you want to use it chilled.
You can freeze unopened cream cheese in its original container too - although you may notice it separates a little when it's defrosted. But giving it a quick stir should bring it back together.
Food editor Jessica Dady adds: "Cheese can be kept in the freezer for two to three months."
Cheeses to avoid freezing
Cheeses that don't freeze well include:
Ricotta
Cottage cheese
Brie
Camembert
Blue cheese
Feta
It's usually best to avoid freezing cheese with a high water content, like ricotta or cottage cheese, if you want to keep them tasting their best. Similarly, softer cheeses like Brie and Camembert are best kept in the fridge and eaten fresh rather than frozen. According to President Cheese, it's all because of ice crystals that form when food is frozen. It says: "When cheese is placed in the freezer, the moisture inside starts to form ice crystals. As this moisture expands and contracts, it breaks down the molecular structure of cheese. This process can hurt both texture and taste, causing cheese to become crumbly and lose its flavour."
How to defrost cheese
You can defrost frozen cheese by putting it in the fridge overnight or leaving it on the side for an hour or so before you want to use it. But if you plan on cooking with it, you can use it straight from the freezer, provided it's in a suitable format, like grated or pre-portioned.
Food editor Jessica Dady adds: "Cheesecan easily be defrosted overnight in the fridge but if you plan on cooking with it, you don't necessarily need to thaw it first. You can just add it to your chosen dish before popping into the oven."
Expert comment from
Expert comment from
Jessica Dady
Jessica Dady is Food Editor at Goodto.com and has over 10 years of experience as a digital editor, specialising in all things food. She has worked with Goodto's Test Kitchen to create trending recipes and how-to videos exclusively for GoodtoEat – and has been lucky enough to interview some of the nation's best-loved chefs including Mary Berry, Paul Hollywood, and The Hairy Bikers.
If you want to make more use of your freezer to prevent food waste, check out our ultimate guide to foods you didn't know you could freeze, as well as the everyday foods you can't freeze. You might also be wondering whether you can freeze tomatoes or if avocados are freezable.
Parenting advice, hot topics, best buys and family finance tips delivered straight to your inbox.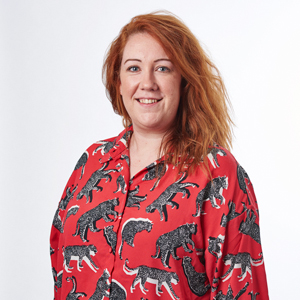 Sarah is Goodto.com's Money Editor. After segueing into the world of personal finance from the Homes sector, and acting as launch editor of Goodto's sister brand TheMoneyEdit.com, Sarah now focuses on family finance. She is passionate about cutting through confusing jargon to help people make sound financial decisions, avoid overspending and set themselves and their families up for a financially-stable future.