Where are Adam Bowen and James Monsees now? And are they still billionaires?
Where are Adam Bowen and James Monsees now? The Juul founders seem to have vanished in a puff of smoke…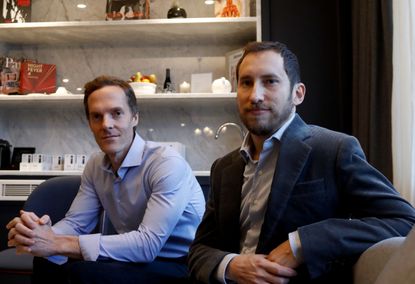 (Image credit: FRANCOIS GUILLOT/AFP via Getty Images)
It's been a while since we've heard anything from the founders of Juul, so where are Adam Bowen and James Monsees now?
Binge-watch-worthy TV is officially on, people, from the hotly-anticipated Beckham documentary to Netflix's Top Boy, you certainly won't be short of shows to get lost in this autumn.
Next on our list is another Netflix docuseries, Big Vape: The rise and fall of Juul, which shows two Stanford University graduates – Adam Bowen and James Monsees – set the wheels in motion for a new start-up to disrupt the tobacco industry.
After working on e-cigarette company Ploom, the two entrepreneurs founded Juul Labs to create their own vapes that were initially designed to help adults stop smoking conventional cigarettes.
Juul vapes blew up in pop culture, influencing teenagers to smoke their e-cigarettes, and the company was heavily criticised for fanning the flames for the rise in vaping.
But, as the episodes reveal, Juul came crashing down, resulting in multi-million dollar lawsuits since its demise.
So, where are Adam Bowen and James Monsees now? Here's what we know.
Where are Adam Bowen and James Monsees now?
The two have been keeping a low profile since they were both the subject of multiple lawsuits that accused Juul of deliberately targeting children using marketing campaigns and appealing flavours.
In 2018, Juul was valued at over $10 billion – yep, billion – which was four times faster than Facebook to reach this milestone.
James stepped down from his co-founder role at Juul in 2020 – a decision which he "did not take lightly".
He told Buzzfeed in a company-wide memo: "After 15 years on this tremendous journey, it is with a great deal of thought and consideration that I have decided it is time for me to move on from JUUL Labs and step down from our Board."
James' whereabouts are unknown. He hasn't posted on his X (formerly Twitter) profile since 2016 and a quick Google search doesn't pull up much of a digital footprint elsewhere.
Adam is also fairly allusive online these days too. It seems the former Chief Product Officer of Juul doesn't have a presence online at all and prefers to stay out of the public eye.
Adam Bowen net worth
Adam Bowen's net worth is estimated at $900 million, according to Forbes. This means the co-founder has lost his billionaire status.
Both he and James each own a 1.75 percent stake in Juul. Now, CNBC reports that tobacco giant Altria has a 35 percent stake in the e-cigarette company, boosting its valuation to $38 billion.
James Monsees net worth
James Monsees' net worth is estimated at $900 million, according to Forbes. He, too, has lost his short-lived billionaire status in less than a year.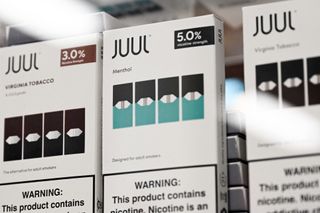 When was Juul most popular?
Juul launched its first product in 2015 but Juul was most popular in 2018, when the company raised $650 million in a fundraising round.
Viral videos on social media and word-of-mouth recommendations catapulted Juul into the mainstream which, according to Netflix, caused "nationwide outrage".
Liked Big Vape? You may also be wondering is Painkiller a true story? And in other gripping TV news, will there be a Lupin season 4? Omar Sy fans, we've got the answers for you.
Parenting advice, hot topics, best buys and family finance tips delivered straight to your inbox.
Daniella is a qualified journalist specialising in fitness, nutrition and women's health. She has written for a number of consumer titles including Health & Wellbeing, Stylist, Women's Health UK, and Fit & Well.
With four years' experience in the wellness space, Daniella has tried and tested the best fitness kit on the market worth buying and has a keen eye for up and coming brands to look out for. She's also interviewed celebrities and co-produced a wellbeing podcast.