Heather Mills now: Is she married, and how old is her daughter?
The Trials of Heather Mills documentary has left viewers with questions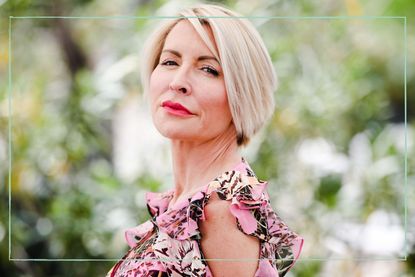 (Image credit: Pixsell/Alamy)
Heather Mills has suffered a lot of heartache, and came under particular public scrutiny during her marriage to Paul McCartney. What is the activist and former model doing now?
The Trials of Heather Mills aired on Channel 5 on April 19, documenting the life and career of activist and former model, Heather Mills. The charity campaigner experienced a tough childhood, and a life-changing traumatic injury when she lost a leg in a traffic collision. Mills became a figure of hate after her high profile divorce from Paul McCartney, with tabloids fuelling the vitriol persistently thrown her way. Tackling everything from her childhood issues, to her subsequent vindication from press rumours revealed during the Leveson phone hacking inquiry, the documentary covers all controversies surrounding Mills. Viewers have been left asking where she is now, and what happened to her daughter - read on to find out.
Deborah James' Bowelbabe documentary offers an intimate look at the campaigners five year cancer journey, honouring a woman who has encouraged a nation to check their poo. Actor Jason Watkins and wife Clara, have opened up about their daughter's tragic death from sepsis, for In Memory of Maudie. On Netflix, the Lewis Capaldi documentary How I'm Feeling Now charts the singer's struggles with Tourette's Syndrome, anxiety and the pressure of writing his new album.
What is Heather Mills doing now?
After using veganism in the early 90s as an alternative to traditional medicine, Heather Mills now runs VBites, a company manufacturing meat-free, vegan meat substitutes.
When Mills suffered her collision with a police motorcycle outside Kensington Palace Hotel in 1993, she experienced head, pelvic, rib and lung injuries, alongside the loss of her leg. She continued to suffer a persistent infection in her residual limb, despite taking antibiotics and other prescribed medication. In a final attempt to clear herself of infection, Mills stopped all antibiotics, instead adopting a wholefood vegan diet.
How did a glamorous model and charity campaigner with a disability become hated, hacked & hounded? Heather Mills' story is one you just couldn't make up and takes us on a rip-roaring ride through 90s and 00s Britain. The Trials of #HeatherMills, tonight at 9pm on @channel5_tv pic.twitter.com/EndmIUcUuTApril 19, 2023
See more
Mills was so impressed by the results from following a vegan diet, she began her own vegan food company VBites, in 2007. On the company webiste, she is quoted as saying "I am delighted that VBites are now the UK's leading manufacturers of plant-based food. Following a plant-based diet not only offers huge health benefits it can help make a significant difference to climate change. And it makes you feel great!"
VBites produce and sell a number of products, from plant based meat and fish, to plant based cheese and ready meals. Mills continues to take part in charity work, and also performs regularly as a public speaker, as well as other TV and radio appearances.
Is Heather Mills married?
Heather Mills reportedly married in 2021, although she has never publicly confirmed this.
It is alleged she married businessman boyfriend Mike Dickman, then 36, in 2021, with their relationship believed to have started in 2019 after they met on a train. Following her divorce from Paul McCartney, Mills said it was easier to cope with losing a leg than marrying a Beatle.
Heather Mills, 53, is 'ENGAGED to her toyboy boyfriend Mike Dickman, 36'… 13 years after her bitter divorce from Paul McCartneyThe Daily Mail 1/13/2021The couple are said to have exchanged commitment rings just before ChristmasHeather and Mike's relationship first beca… pic.twitter.com/QY2AK4B07DJanuary 14, 2021
See more
According to The Argus, she said "Linda had it tough, Yoko had it tough and what happened to me after the divorce... losing my leg was easier to cope with. But anyone who thinks marrying a rock legend is going to be paradise... it just isn't."
On not letting the loss of her leg hold her back from feeling attractive, she added "I think I am very sexy. I'm very confident as a woman and there isn't a part of my body I'm not happy with. I'm not embarrassed about my leg - in fact a good chat-up line from me is, 'How do you fancy massaging my stump?'"
How old is Heather Mills' daughter?
Beatrice Milly McCartney is now 19-years old. Mills and McCartney always kept their daughter's face away from the media, and little is known about she she does now.
The youngest of McCartney's five children, Beatrice was born in London on Oct 28, 2003. According to People, the pair said at the time of her birth, "She is a little beauty and we couldn't be prouder." Mills referred to Beatrice as her "miracle child," and was overjoyed at being able to have her, after sadly experiencing two ectopic pregnancies and four miscarriages.
Mills has been proud of keeping her daughter out of the limelight, with People continuing to report her saying "I'm very proud of the fact that I have kept her image completely protected She's not mixing in celebrity lifestyle, she's not out in public places where the whole celebrity thing goes on. Beatrice hates fame and the whole limelight thing. She wants to be a marine biologist, not a pop star."
Does Paul McCartney have custody of Beatrice?
Following his divorce from Heather Mills, Paul McCartney was awarded joint custody of Beatrice.
Speaking to The Telegraph when Beatrice was a small child, McCartney spoke about their routine together. He said "I love being a dad. My typical morning these days would be to get up at 6:30am, make breakfast, get Beatrice up, get her dressed and watch some TV. I don't have a nanny I do all the regular stuff myself. I take her to school, talk to all the mums, talk to the teacher then pick her up from school."
He concluded "I love every second of it and I'm not exhausted at all." He also expressed the sadness he continues to feel at the death of first wife, Linda. The singer added "I don't wake up every day with a hole in my heart, but there's a tinge of sadness. I mean how do you cope with losing those close to you? I've lost both my parents, lost George, lost John, lost Linda. All I tend to do is remember the great stuff and that helps."
Related Features:
Video of the Week
Lucy is a multi-award nominated writer and blogger with six years' experience writing about entertainment, parenting and family life. Lucy has contributed content to PopSugar and moms.com. In the last three years, she has transformed her passion for streaming countless hours of television into specialising in entertainment writing. There is now nothing she loves more than watching the best shows on television and telling you why you should watch them.