How did Ryan Reynolds and Rob McElhenney meet? The Hollywood owners of Wrexham Football Club
Have the pair always been good friends?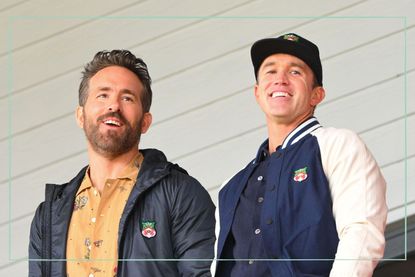 (Image credit: Jon Hobley/MI News & Sport/Alamy/Future)
Goodto Newsletter
Parenting advice, hot topics, best buys and family finance tips delivered straight to your inbox.
Thank you for signing up to GoodTo. You will receive a verification email shortly.
There was a problem. Please refresh the page and try again.
Have you been wondering how did Ryan Reynolds and Rob McElhenney meet? We have the lowdown on whether the Hollywood superstars were already besties, or if a joint love of Welsh football clubs sealed their friendship.
With Welcome to Wrexham season 2 on the horizon, viewers have questions about how two international megastars came to own an ailing North Wales football club. Many wondered how much Ryan Reynolds paid for Wrexham with sidekick Rob, before going on to ask where does Ryan Reynolds live? Rumours circulated that he was so taken with Wales, that Wrexham residents could soon find Reynolds and his wife and kids as their new neighbours.
While some fans wonder is Rob McElhenney married? Another pressing question surrounds how Reynolds and Wrexham co-owner Rob McElhenney actually met. Reynolds is known for his blockbuster film outings, while McElhenney has made a name for himself in TV comedy, namely the fairly outrageous It's Always Sunny In Philadelphia. Have the pair been buddies for a long time, or did they bond over British football? Read on to find out.
How did Ryan Reynolds and Rob McElhenney meet?
Ryan Reynolds and Rob McElhenney weren't friends in real life when they came to buy Wrexham, but had occasionally interacted online after Reynolds messaged McElhenney about his favourite It's Always Sunny In Philadephia scene.
This chance message formed part of a catalyst of events that resulted in the pair forging a real-life friendship when they bought a football club together. According to the Independent, it wasn't Reynolds who came up with the idea to own a club as most people believe, it was McElhenney's dream.
McElHenney met UK comedy writer and football fan Humphrey Ker, when Ker moved to the US to work on some scripts - the pair ended up working together on Mythic Quest. Liverpool fan Ker would often spend a lunchbreak catching up with matches played by his team. Intrigued but not overly interested in football, McElhenney was bored during the pandemic and Ker recommended he watch the Netflix series Sunderland 'Til I Die. Ker felt this would offer an understanding of what football means to so many communities in the UK.
McElhenney binged the series, fascinated by the concept of promotion and relegation - a threat unknown to most American sports fans. It was at this point he decided he wanted his own football club to make his own documentary about. Ker helped him pick out some clubs that made potentially suitable candidates, with the budget McElhenney had available.
Wrexham stood out as a potential candidate in need of investment following the pandemic, who were also willing to enter into discussions about a takeover. McElhenney needed more money to invest in the club, and wanted a further big name attached. He decided to reach out to Reynolds following their online interactions, knowing his megastar online acquaintance would have "movie level money" to invest, as opposed to his TV level of money.
Reynolds didn't just want to be a big name sponsor, but wanted to purchase the club as a co-owner. After some negotiations, the pair bought the club in in November 2020, for £2m.
Are Ryan Reynolds and Rob McElhenney really friends?
Despite only knowing one another online prior to buying Wrexham, Ryan Reynolds and Rob McElhenney are now genuinely firm friends.
The pair didn't meeting in person until April 2021, but McElhenney now considers Reynolds to be one of his closest friends, and a "truly inspiring" person. Speaking to People, he went on to refer to Reynolds as a "kind and generous soul, and somebody you can rely on."
Even their families have become close - Reynolds is married to Blake Lively and they share four children, while McElhenney is married to fellow It's Always Sunny actress, Kaitlin Olsen. "Our families have grown incredibly close, and even though we live on opposite coasts, we feel like we're right next to each other," McElhenney told People.
Why did Ryan Reynolds and Rob McElhenney choose Wrexham?
Ryan Reynolds and Rob McElhenney reportedly chose to buy Wrexham due to its passionate fanbase, placement within an area with no other major league club nearby, and because it was within the budget they had available.
According to Four Four Two, Humphrey Ker was key to identifying Wrexham as the potential candidate for McElhenney's dream to buy a club and make a football documentary of his own. It was Ker who identified a set of criteria and a points system to make the final choice, taking into account facilities, fanbase, history and finance and awarding potential clubs points based on this. Wrexham scored 38 out of 50, the highest of the clubs Ker identified.
Ker told the publication "This sounds a bit naff, but we also wanted to buy somewhere that deserves it. Wrexham needs a break, the fans need a break, and the same goes for the town." Having been run into the ground by previous owners and management, fans had been bailing the club out for years. Ker is now Wrexham's executive director, and wanted to ensure the money used to buy the club went towards something positive. "You can give a rich man £2m, or you can put it into the operating budget of a community-run club," he said, adding "The objective was to use it as a philanthropic engine; a way to generate more positivity and investment in the town."
Wrexham manager, Phil Parkinson, shared these views, telling Four Four Two "I looked at the ambition of Wrexham and wanted to be part of something. I wanted to go somewhere where there's a real chance of making a difference. I had a great conversation with Rob – he outlined why they bought Wrexham, and his passion for it just blew me away. A successful club, especially in a football town like Wrexham, can bring a sense of pride to the community. It's an honour to try to make that happen."
Ryan Reynolds and Rob McElhenney song
Due to McElhenney's surname often being mispronounced, Ryan Reynolds released a comical video for his friend's 45th birthday, regarding the correct pronunciation.
The song that will definitely get stuck in your head, was penned by La La Land songwriters Benj Pasek and Justin Paul. McElhenney's It's Always Sunny in Philadelphia co-stars also feature; these are Charlie Day, Glenn Howerton, and Kaitlin Olson, along with a host of singers/dancers and Wrexham faces. Welsh songstress Charlotte Church also makes an appearance. Reynolds originally posted the video to Twitter with the caption "A birthday card might've been easier," and for those still confused, it's 'Mackle-Henny.'
The lyrics are as follows:
Sure he's got a pretty face
That people know they know
They think they recognize him
From his big-time TV show
But despite the accolades
Despite the load of fame
One thing that they do not know is
How to say his name
Pronouncing all those n's and e's and h's can perplex 'em
So here's a little birthday gift from all your mates in Wrexham
It's McElhenney, McElhenney
While ways to massacre and mispronounce it there arе many
It's McElhenney, McElhennеy
If there was doubt, now there won't be any
It's McElhenney!
First, it's Mack-le like a tackle
When we take em to the ground
Then Henny like the penny
That he's in for with the pound
It's M-C, E-L-H-E, double N, E-Y
You'll probably f*** it up, but give it a try, here we go!
It's McElhenney, McElhenney
While ways to massacre and mispronounce it there are many
It's McElhenney, McElhenney
If there was doubt, now there won't be any
It's McElhenney!
In other football news, we delve into why Sweet Caroline is sung at football matches, and the reason Lionesses goalkeeper Mary Earps nearly quit the sport. Following the recent Women's World Cup, we also reveal why the Australian national side are called The Matildas.
Parenting advice, hot topics, best buys and family finance tips delivered straight to your inbox.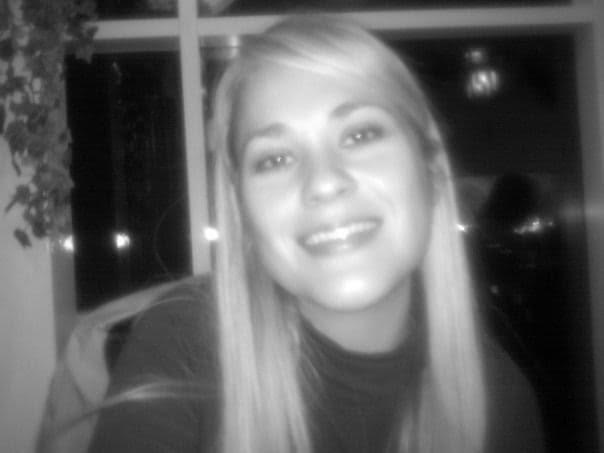 Lucy is a multi-award nominated writer and blogger with six years' experience writing about entertainment, parenting and family life. Lucy has contributed content to PopSugar and moms.com. In the last three years, she has transformed her passion for streaming countless hours of television into specialising in entertainment writing. There is now nothing she loves more than watching the best shows on television and telling you why you should watch them.