How much did Ryan Reynolds pay for Wrexham Football Club and why did he buy it?
Actors Ryan Reynolds and Rob McElhenney bought the club in 2021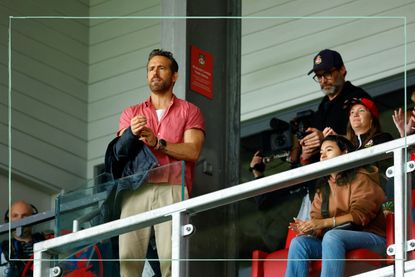 (Image credit: Getty Images)
Goodto Newsletter
Parenting advice, hot topics, best buys and family finance tips delivered straight to your inbox.
Thank you for signing up to GoodTo. You will receive a verification email shortly.
There was a problem. Please refresh the page and try again.
'How much did Ryan Reynolds pay for Wrexham?' is the question on many people's lips after the Hollywood actor - along with It's Always Sunny in Philadelphia star Rob McElhenney - bought the football club in north Wales.
Ryan Reynolds is one of the most talked about Hollywood stars these days, and it's not just because of his work in huge blockbuster movies like Deadpool, or even for his life with wife and Gossip Girl star Blake Lively, after the pair welcomed their fourth child. Over the last year or so, Ryan Reynolds has been in the spotlight thanks to the Disney+ documentary Welcome to Wrexham, which follows the journey of the Hollywood star and fellow actor Rob McElhenney to becoming owners of Wrexham AFC.
The pair have popped up at several Wrexham games showing their continued support, and their sweet bromance has led to fans asking how did Ryan Reynolds and Rob McElhenney meet and is Rob McElhenney married?. It's also been reported that the Deadpool actor is so smitten with the North Wales town that Ryan Reynolds plans to live there with his family, after snapping up a home close to the team's playing ground. Now, Welcome to Wrexham season 2 is arriving on the small screen, and alongside the many questions fans have around why two high-profile celebs would want to buy a Welsh football club, viewers also want to know how much Ryan Reynolds paid for Wrexham.
How much did Ryan Reynolds pay for Wrexham football club?
Ryan Reynolds and Rob McElhenney bought Wrexham AFC for £2million, completing the takeover on February 9 2021. In September 2020 the club announced it had been approached by two "extremely well-known individuals of high net worth" who wanted to buy it.
It was later revealed that the two stars were Ryan Reynolds and Rob McElhenney, with both saying that their goal was to return the club to the English Football League. The club was Wales' first ever professional football team and was founded in 1864 by members of the town's cricket club.
Wrexham was demoted from the English Football League to the National Football League in 2009, and two years later was sold to its Supporters Trust. The Trust was able to clear the debts that had come about from long-running financial problems, but unable to make any improvements. However, the Trust wasn't looking to sell when they were first approached by Reynolds and McElhenney.
The pair have said they had four goals as part of the takeover: reinforcing Wrexham's values; expanding the club's identity; awarding loyalty of fans; and a shot at success.
How much is Wrexham FC worth?
Wrexham Football Club is reportedly now worth £8million, according to research by investment bank Saxo. This means the club's value has increased 300% since Ryan Reynolds and Rob McElhenney first bought it.
This increase is due to deals with the likes of TikTok, Aviation American Gin, Expedia and Vistaprint, as well as the £2.5million the club is said to have received from signing a deal with Disney for Welcome to Wrexham.
Anaam Raza, who is head of marketing at Saxo, previously said, "The club would have made roughly £321,000 per hour of content for the eight-part series which equates to around £2.57 million.
"Following promotion, Wrexham's social media accounts have been supercharged.
"Since the takeover, their Twitter following has grown by 1,040 per cent, their Instagram following has increased by 3,111 per cent and they have gone from zero followers on TikTok to 1.2million.
"The number of fans buying season tickets has nearly tripled.
"However, the club's global reach is perhaps the most impressive success. ESPN revealed their FA Cup second round viewing figures increased by 858 per cent.
"This means around 100million households will have watched the Red Dragons this season."
Why did Ryan Reynolds buy Wrexham AFC?
In an interview with The Athletic, Reynolds explained that it was Rob McElhenney's idea to buy a football club, but the pair decided on Wrexham AFC together.
Reynolds said "One day Rob sends me an email that outlines his plan to buy a lower-league club and grow it into something more resembling a global force ... I just thought it was so unexpected and so interesting and I love building businesses and this is a business."
In another interview with This Morning presenter Alison Hammond, Reynolds said when asked why they decided to buy Wrexham AFC specifically "It seemed like an interesting proposition. We were looking at a bunch of different teams and the thing for me that really struck a chord about Wrexham was how intrinsically tied communities are to their football club."
In the trailer for Welcome to Wrexham, one fan asks Reynolds and McElhenney "What was the connection between you and Wrexham Football Club?" McElhenney replies, "We had no direct connection. It was just a feeling."
However, there was one person who wasn't so sure about the purchase, and that was Ryan Reynolds' wife, actress Blake Lively. In an interview on Jimmy Kimmel Live!, Reynolds said, "I remember seeing Blake, saying, 'I have bad news and I have really bad news. I slipped into someone's DMs again. The really bad news is that I might have bought half of a fifth tier national football league in Wales.'"
She seems to have warmed to the idea however, as she accompanied Reynolds and McElhenney to watch Wrexham AFC take on Bromley in the FA Trophy Final in May 2022.
How much of Wrexham does Ryan Reynolds own?
Ryan Reynolds and Rob McElhenney own 100% of Wrexham Football Club between them. They took control of the Welsh club - known as the Red Dragons - from Wrexham Supporters Trust.
When the takeover was announced, Reynolds shared a photo on Instagram of himself in a club hoodie bearing his initials. The caption read "And away we go... @wrexham_afc #UpTheTown @robmcelhenney".
Meanwhile, Rob McElhenney posted of a photo of himself and Ryan Reynolds posing next to bottles of Aviation Gin - which Ryan Reynolds has ownership in - with the caption, "The @Wrexham_AFC handover is complete! We're toasting with a limited-edition bottle of @AviationGin and I am rebranding as Wrob. Both of which I am apparently legally obligated to do as I've been informed Ryan now owns my life rights. My lawyer is currently looking into it."
What league are Wrexham in?
Wrexham AFC have been promoted to the Football League after 15 years in the National League. This means they now play in EFL League Two, the fourth tier of English football, after the Premiere League, the Championship League and League One.
The promotion came after they won the National League for 2022/23, following their penultimate regular season match against Boreham Wood. They won 3-1, securing their place at the top of the league table and winning automatic promotion.
Following the match, Reynolds told BT Sport: "One thing that's running through my head over-and-over again is people said at the beginning: 'why Wrexham, why Wrexham?' this is exactly why Wrexham.
"What's happening right now is why."
McElhenney, speaking about the crowd, said: "I think we can hear how it feels to the town and that's what's most important to us.
"I think this is a moment of catharsis for them and celebration and for us to be welcomed into their community and to be welcomed into this experience has been the honour of my life."
It hasn't all been plain sailing since Ryan and Rob took over, however. In May 2022, Wrexham narrowly missed out on being promoted to the Football League in a play-off match against Grimsby. The defeat marked the sixth time that Wrexham had been unable to secure promotion via the play-offs and meant they faced their 15th season outside the Football League.
What do Wrexham fans think of Ryan Reynolds?
Despite the team not securing promotion at the end of the 2021/22 season, Wrexham football fans have always been supportive of Ryan Reynolds, especially after the team reached the FA Trophy final.
The Canadian actor was serenaded by fans following a 2-0 win over Stockport County in April 2022. Following the match, fans in the stadium could be heard singing 'there's only one Ryan Reynolds'. The win sent Wrexham AFC to the FA Trophy final for the first time since 2015.
In the current FA Cup, fans once again serenaded the Hollywood star during their match against Sheffield United, which saw the Welsh side draw with the Championship league team.
During the match, Wrexham only narrowly missed out on victory when Sheffield player Jon Egan scored in the 95th minute.
Though Reynolds' co-owner Rob McElhenney wasn't in attendance, the Hollywood star called him up, so he could hear the cheers from the crowds.
Has Ryan Reynolds been to Wrexham?
Both Ryan Reynolds and Rob McElhenney have visited Wrexham several times. The pair's first visit to the Welsh town was in October 2021. They had originally planned to visit that August, but had been prevented from it by Covid travel restrictions.
While there, they attended Wrexham's home match against Torquay, and also visited Maidenhead four days prior, where they went to see their first game since becoming the club's owners.
Reynolds also visited Wrexham in February 2022, his first time back since the previous October and exactly one year after he and McElhenney took over the club. It is believed that Reynolds spent much of his visit at the ground, chatting with players and staff at the club.
In May 2022, both Reynolds and McElhenney returned to Wrexham to watch their disappointing defeat against Grimsby in the play-off semi-final. They also went to some of Wrexham's away games in the same month, including the FA Trophy final against Bromley which took place in Wembley Stadium.
The club owners were joined at the match by Reynolds' wife Blake Lively, Will Ferrell and David Beckham.
Then, Reynolds and McElhenney visited the football ground in December 2022 along with King Charles and the Queen Consort. The main purpose of the Royal visit was to congratulate Wrexham on becoming a city, a status it won through a competition which was part of the late Queen Elizabeth II's Platinum Jubilee celebrations.
More recently, Reynolds and McElhenney both visited Wrexham to watch the match against Boreham Wood that secured the team's promotion. The pair were watching at the Racecourse Ground with fellow actor Paul Rudd, and were visibly emotional following the win, with both spotted wiping away tears.
🥲 @VancityReynolds and @RMcElhenney in tears watching their @Wrexham_AFC seal promotion pic.twitter.com/xZ7fCbfaRhApril 22, 2023
See more
What else does Ryan Reynolds own?
Ryan Reynolds also owns Maximum Effort, a film production company and digital marketing agency that he founded alongside George Dewey, who is the executive producer for Welcome to Wrexham.
Maximum Effort projects include Deadpool 2, Free Guy and Spirited, all of which star Ryan Reynolds.
In addition, Ryan Reynolds used to own US mobile virtual network operator Mint Mobile and Aviation Gin. In August 2020, he sold his premium gin brand Aviation American Gin to Diego - the world's largest spirits and beers producer - in a $610 million deal. Reynolds had originally purchased a stake in the gin brand in 2018.
And in March 2023, he sold Mint Mobile to telecoms giant T-Mobile for $1.35billion (£1.12bn). Reynolds bought a part-ownership stake in the prepaid carrier in 2019, and has committed to continue his creative roles with the brand, featuring in Mint Mobile's commercials.
Ryan Reynolds: Net worth
According to HELLO!, Ryan Reynolds is worth $350million, which is roughly £250million.
What with his success in numerous Hollywood movies such as Deadpool, as well as a few lucrative business ventures, it's no surprise that the Canadian actor is worth a huge sum.
For more popular Disney+ shows, we revealed the true stories behind A Small Light and Dopesick. We've also got all the details on the Only Murders in the Building cast as season three arrives on the streaming service.
Parenting advice, hot topics, best buys and family finance tips delivered straight to your inbox.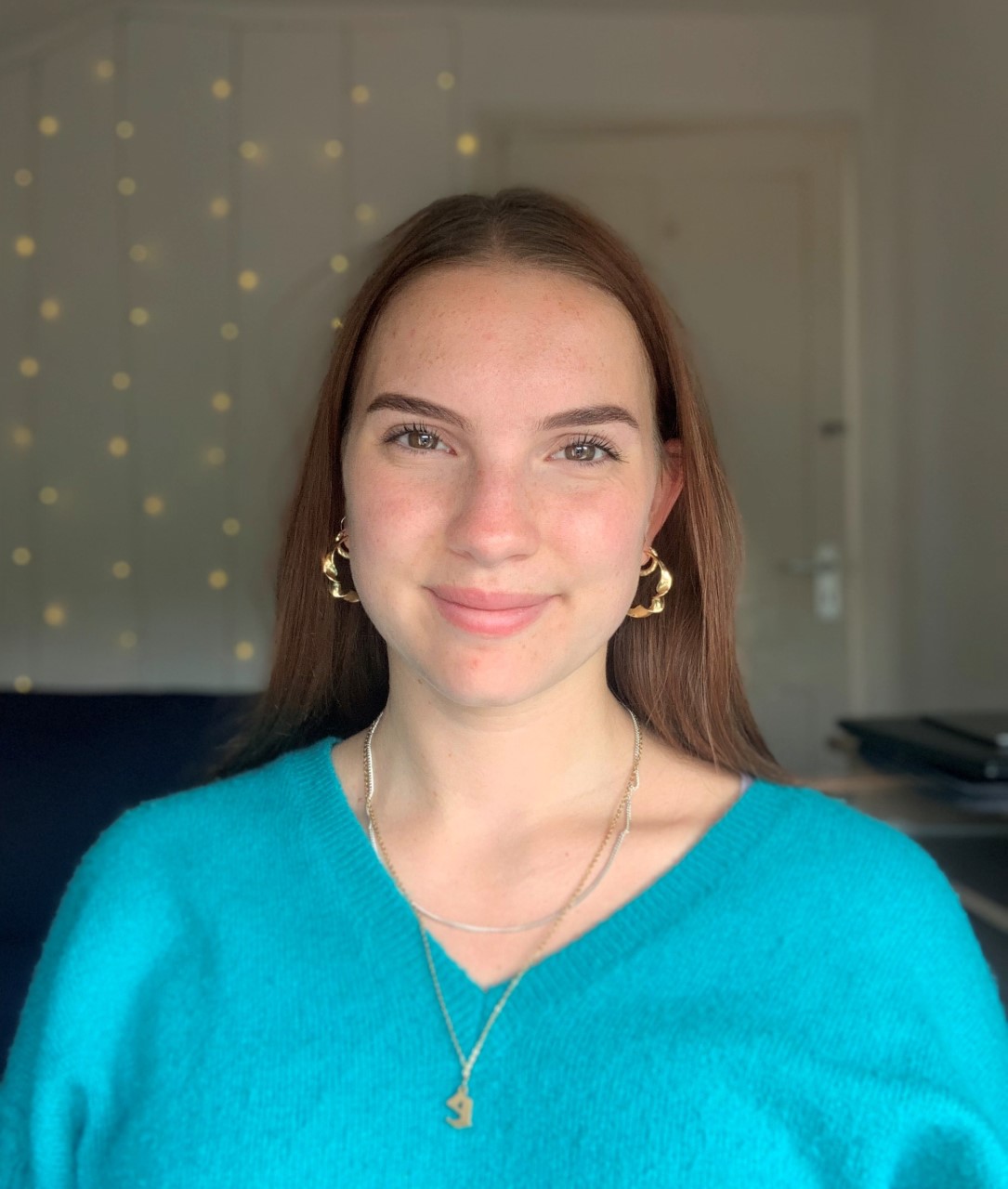 Ellie is Goodto's Feature Editor, having joined the team as a Junior Features Writer in 2022, and covers everything from wellbeing for parents to the latest TV and entertainment. Ellie has covered all the latest trends in the parenting world, including baby names, parenting hacks, and foodie tips for busy families. She has a distinction in MA Magazine Journalism from Nottingham Trent University and a first-class degree in Journalism from Cardiff University, and previously Ellie has worked with BBC Good Food, The Big Issue, and the Nottingham Post, as well as freelancing as an arts and entertainment writer alongside her studies.