Is Fleishman Is In Trouble based on a true story? Real inspiration behind the Disney+ drama
The show everyone is talking about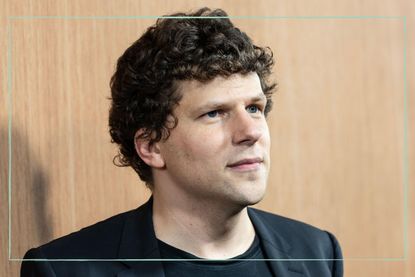 (Image credit: Lev Radin/Alamy/Future)
Fleishman is in Trouble brings an engaging story to Disney+ starting on February 22, with a stellar cast to bring it to life - let's delve into the inspiration behind the drama.
Toby Fleishman (Jesse Eisenberg) has some pressing issues to address, when his ex-wife Rachel (Claire Danes) goes missing - dropping off their two children a day early before leaving for a yoga retreat, she then disappears. Instead of concern for Rachel's whereabouts, Toby is more annoyed - he thinks his hard-edged former spouse is simply being self-centred, and wonders how he will juggle being a full time doctor and full-time single dad. This interruption will also halt his foray into the use of dating apps looking for new love. What follows is an exploration of the many themes that impacted on the protagonist duo's marriage, encompassing their acutely observed emotions from multiple perspectives. In unpicking the characters' coping mechanisms relating to class, wealth, and sexism, it's gradually revealed what went wrong in the marriage, and why. Read on to find out the real inspiration behind the story, and everything you need to know about Fleishman Is In Trouble.
NOW TV drama Funny Woman (opens in new tab) took inspiration from a variety of sources, and those behind the Gemma Arterton comedy-drama share what the series is based on. The Four Good Days (opens in new tab) true story has been offering viewers an emotional insight into one woman's long battle with addiction - Mila Kunis is fantastic in this Netflix film. For those asking what is The Catch based on (opens in new tab), the Channel 5 crime drama made quite a few changes to its source material.
Is Fleishman Is In Trouble based on a true story?
Fleishman Is In Trouble is based on the 2019 book of the same name by author Taffy Brodesser-Akner, who was inspired to write it by real events from her life.
Discussing the inspiration behind the novel with Slate (opens in new tab), Taffy Brodesser-Akner said the idea came to her when a friend told her he was getting divorced, and was planning to use dating apps to find a new relationship. The author became fascinated at the prospect of a middle-aged divorcee diving into dating apps after having only met partners in a conventional way previously, and being fresh from a marriage.
Brodesser-Akner said "He took out his phone and he showed me what it is like for somebody our age to be on dating apps. My mind was blown. I had never seen anything like this. I knew by then that if I had never seen anything like it, it might be a good story."
Working for GQ at the time, Brodesser-Akner initially pitched the idea as a story for the magazine. She said "I remember I was on Fifth Avenue, on the street. I called up my GQ editor and I said, 'I have to do a story about dating apps.'" Her editor however, was unconvinced. The author was told "You know, you don't usually sound like a clueless New Jersey housewife in her middle age, but right now you do."
The editor explained that the magazine readers would already know about dating apps, and their reputation as a hip magazine could be ruined by a 40-year-old woman writing about them. In response to this, Brodesser-Akner said "Something in me woke up. I pulled over literally into a restaurant. I sat down and I wrote the first 10 pages of my novel." The book became one of the bestselling novels of 2020.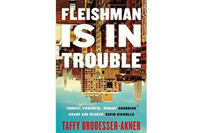 (opens in new tab)
Fleishman Is In Trouble by Taffy Brosesser-Akner £6.99 | Amazon (opens in new tab)
Read the book that inspired a major TV series starring Claire Danes & Jesse Eisenberg.
How many episodes of Fleishman Is In Trouble are there?
There are 8 episodes of Fleishman Is In Trouble, varying in length from 43–67 minutes. In the UK, the series can be viewed on Disney+, which will require a subscription.
A Disney Plus subscription (opens in new tab) costs £7.99 per month in the UK, or £79.90 for the year. The majority of Disney Plus content is available with the subscription, although Disney occasionally releases Disney Plus Premier Access titles that require additional payment. However, such titles are usually added to the catalogue a short time later, where they become free to watch.
UK subscribers can stream on four screens simultaneously, and register up to 10 devices - the service will support 7 profiles. There is no free trial offered with Disney+ - when the service launched in 2020, an initial one week free trial was offered at the time to celebrate. However, this was discontinued after the first month, and has not been reinstated.
Fleishman Is In Trouble: Cast
Jesse Eisenberg (The Social Network, Zombieland) as Dr. Toby Fleishman
Lizzy Caplan (Masters of Sex, Extinction) as Libby
Claire Danes (Romeo and Juliet, Homeland) as Rachel
Maxim Jasper Swinton (Halston) as Solly
Meara Mahoney Gross (The Tender Bar, Don't Look Up) as Hannah
Adam Brody (Ready or Not, Promising Young Woman) as Seth
Josh Stamberg (Parenthood, The Affair)as Sam Rothberg
Joy Suprano (Almost Family, Hightown) as Cyndi Leffer
Michael Gaston (Prison Break, The Mentalist) as Dr. Bartuck
Juani Feliz (Harlem, The Good Doctor) as Alejandra Lopez
Ava Yaghmaie as Joanie
Ralph Adriel Johnson (American Horror Story, Friends From College) as Phillip
Brian Miskell (Sharper, Compliance) as Clay
Christian Slater (Interview With The Vampire, Mr. Robot) as Archer Sylvan
Josh Radnor (How I Met Your Mother, Hunters) as Adam
Mozhan Marnò (The Blacklist, House of Cards) as Nahid
Claire Danes and Jesse Eisenberg spoke to ScreenRant (opens in new tab) about depicting an intense wild marriage, and how they built their on-screen relationship. Danes said "We had met briefly before, but just one time, so we didn't have a huge sense of each other. We had huge cast dinners before we began rehearsing, and that was helpful. Our rehearsal process was pretty concentrated but very effective. But I have to say I had an immediate kind of rapport and kind of shorthand with this fine fellow. So it didn't take much cultivation or effort."
Eisenberg added "Yeah, it was absolutely pleasurable and immediately comfortable and engaging. A wonderful experience, because she's the best. And then we also had, the woman who ran the show [Taffy Brodesser-Akner] is the woman who wrote the book. And so there was this very integrated relationship between the TV series and this incredibly specific, lengthy book, which talked about everything that happens in the series, but in a way that was kind of immediately resonant and emotional, and at greater length, because it's a novel. And so we had this just wonderfully rich experience of this very fraught, complicated marriage."
Fleishman Is In Trouble: Reviews
Both the critical and audience response to Fleishman is in Trouble, has been very positive.
Sophie Butcher from Empire (opens in new tab) offered 4 out of 5 stars. She said "The writing and performances are the things to be savoured: one can't help but reflect on personal experience when watching Libby explain why she's checked out of her own existence, or the three college friends bicker about long-dormant grievances, or Rachel descend into a spiral of work-related stress. It's a wonder just how much of the human condition this story explores - as Libby says at one point, "Why write about anything if it's not about everything?"
Harriet Addison from the Evening Standard (opens in new tab) was even more enthusiastic, offering 5 stars. She added "It is a story about a man putting a mirror up to himself, his life, his family, his work, his parenting, his friends, their friends, society, coffee shops and the idiots who populate his world. And in doing so, the author holds up a mirror to us all. In laughing at this, we are also mocking ourselves. It's what makes it both painful and brilliant."
On Twitter, one viewer shared their thoughts, saying "There are many things I love about Fleishman Is In Trouble but I think what I admire most is the way it captures the dense simultaneity of life, how so much can happen directly in front of us and we can still miss it, b/c everyone has a whole universe going on inside their heads."
There are many things I love about Fleishman Is In Trouble but I think what I admire most is the way it captures the dense simultaneity of life, how so much can happen directly in front of us and we can still miss it, b/c everyone has a whole universe going on inside their headsJanuary 27, 2023
See more
A Rotten Tomatoes (opens in new tab) audience member urged people to watch the series. They said "I cannot believe more people aren't talking about this!! This is an incredibly insightful story about a secretive subject that needs to be shouted from the rooftops. It explains and describes in beautifully scripted detail, the agonising journey that motherhood is for SOOOOO MANY women. Our secret shame. This is a masterpiece. BRAVO! BRAVO!!"
Related Features:
Video of the Week
Lucy is a multi-award nominated writer and blogger with six years' experience writing about entertainment, parenting and family life. Lucy has contributed content to PopSugar and moms.com. In the last three years, she has transformed her passion for streaming countless hours of television into specialising in entertainment writing. There is now nothing she loves more than watching the best shows on television and telling you why you should watch them.