Is Hijack based on a true story? What we know about Idris Elba's Apple TV+ series
Is the storyline real?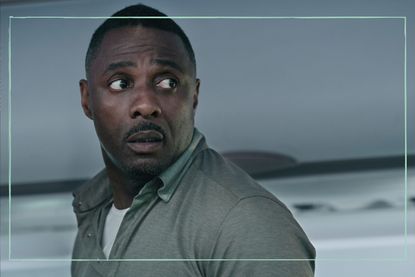 (Image credit: Apple TV/Future)
Goodto Newsletter
Parenting advice, hot topics, best buys and family finance tips delivered straight to your inbox.
Thank you for signing up to GoodTo. You will receive a verification email shortly.
There was a problem. Please refresh the page and try again.
The incredible Idris Elba is back on small screens in Apple TV+ series Hijack. But is the familiar-sounding story based on any truth?
Fresh from a fantastic performance in highly anticipated Luther follow up film Luther: The Fallen Sun, Idris Elba is making a thrilling return to the small screen. Not only is he starring in Apple TV+ thriller Hijack, the acclaimed actor is also executive producer on the show. The thriller drops its first two episodes on Wednesday, June 28 and also stars The Good Wife legend Archie Panjabi. Told in real time, the show follows a hijacked plane as Elba's Sam Nelson tries to save the lives of those on board. Panjabi portrays a counterterrorism officer on the ground, as part of the team of officials scrabbling for answers. The plot might sound familiar, but is Hijack based on a true story? Read on to find out.
Elsewhere on the streamer, Ted Lasso has earned a spot in our hearts as one of the greatest comedies of all time. The ending was tear-inducingly perfect, and we join the nation collectively holding their breath for a Ted Lasso spin-off.
Is Hijack based on a true story?
Hijack isn't based on a true story, and Idris Elba promises a "fresh" take on the genre, aiming to bring something entirely new to it.
Speaking to EW, the actor said "I wanted to make something that has impact as an actor obviously, but also as a producer in terms of what my taste is, Hijack really ticked so many boxes." He added "It takes a fresh approach to a thriller and hostage situation. There's an amplified nature of having a ticking time bomb in a plane and what that does to human nature," he says.
Elba's character Sam, is not your usual hard-man hero, popularly found in similar shows. Sam is an accomplished business negotiator, but not someone you'd normally find using brawn to solve problems. With no inner demons to battle, his character is simply someone trying to survive an ordeal to be reunited with their family.
Elba added "He's not an action star or a cop, He has the gift of the gab" explaining that the show has been written to also explore how different governments react to the situation as the plane arrives in their air space. George Kay, who co-created and wrote the show, weighed in on the Elba's portrayal of Sam. He said "He really has a phenomenal taste profile for breaking down this sort of ticking clock drama."
How many episodes of Hijack are there?
There are seven episodes of Hijack, with each hour long episode representing one hour on the plane.
The series is available exclusively on Apple TV+, which will require a subscription. Apple TV+ is free for 3 months with the purchase of an Apple device, as long as the offer is redeemed within 90 days. For those who haven't recently purchased an Apple product, a free 7 day trial of Apple TV is available, followed by a monthly cost of £6.99 per month when the trial comes to an end.
Hijack: Cast
Idris Elba (Luther, The Suicide Squad) as Sam Nelson
Archie Panjabi (The Good Wife, Snowpiercer) as Zahra Gahfoor
Christine Adams (Black Lightening, The Mandalorian) as Marsha Smith-Nelson
Max Beesley (Suits, The Midwich Cuckoos) as DI Daniel Farrell
Eve Myles (Cold Feet, We Hunt Together) as Alice Sinclair
Neil Maskell (Peaky Blinders, Litvinenko) as Stuart Atterton
Kate Phillips (The Crown, Downton Abbey) as Collette
Jasper Britton (The Bill, Casualty) as Terry
Harry Michell (Yesterday, Say Your Prayers) as Hugo
Aimée Kelly (Silent Witness, This England) as Jamie Constantinou
Mohamed Elsandel (Hireth) as Jaden
Ben Miles (Coupling, The Crown) as Robin Allen
Holly Aird (A Discovery of Witches, Four Lives) as Amanda
Gretchen Egolf (Doctor Who, The Hangover) as Adelaide
Antonia Salib (Chronic, Moon Knight) as Leesha
Zora Bishop (Closed Circuit, The Carrier) as Deevia
Fatima Adoum (Jack Ryan) as Rashida
Hijack: Reviews
The early critic response to Hijack has been very positive.
Boyd Hilton from Empire offered 4 stars. He said "An instantly enthralling aeroplane-set thriller which deploys its real-time format to ratchet up the tension to the max, while providing Idris Elba with one of his most satisfying roles so far."
Jack King from GQ was also impressed, adding "Apple TV+'s extremely bingeable new crime melodrama which, like Snakes on a Plane or Air Force One, joins the litany of deliciously schlocky aviation thrillers which tell you exactly what they are from the off. Here's the televisual equivalent of a pulp page-turner, in that you'll put it on half-heartedly at 2 o'clock on a rainy Sunday afternoon and, before you know it, you're sat there wondering how the hell another weekend got by you with nary a sniff of another human being."
Julian Roman from Movieweb was also positive. His view was "Hijack's superb editing is integral to its success. Calamity in the air is juxtaposed by methodical reasoning on the ground. The hijackers know the plane will be shot down if authorities are alerted and consider them a threat. They alleviate suspicions through skillful duplicity. But various characters in Dubai and London smell a rat. They can sense something is wrong. Gut instincts play a major role in the banner second episode. Alternating perspectives between Sam's cunning and their investigation is riveting."
For more high octane drama, Netflix's The Diplomat will provide. The show filmed in some well-known British locations that many viewers recognised. Taking the leading role alongside Rufus Sewell, actress Keri Russell shone in her best role since The Americans. Meanwhile, on Disney+, we've taken a look at whether The Bear is based on a true story.
Parenting advice, hot topics, best buys and family finance tips delivered straight to your inbox.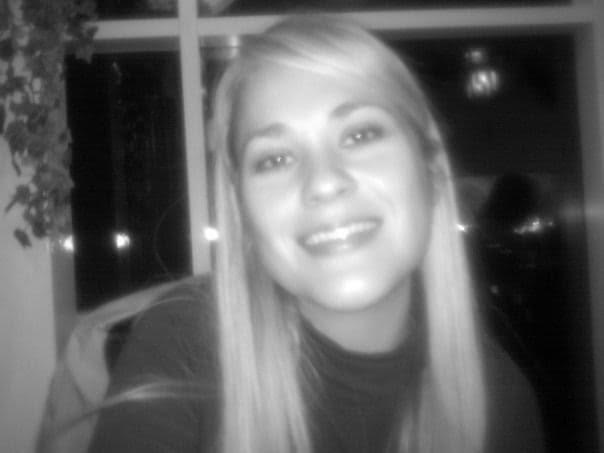 Lucy is a multi-award nominated writer and blogger with six years' experience writing about entertainment, parenting and family life. Lucy has contributed content to PopSugar and moms.com. In the last three years, she has transformed her passion for streaming countless hours of television into specialising in entertainment writing. There is now nothing she loves more than watching the best shows on television and telling you why you should watch them.