Is there a Clarkson's Farm season 3? Future of the Amazon Prime series
What the recent Clarkson controversy means for the future of the show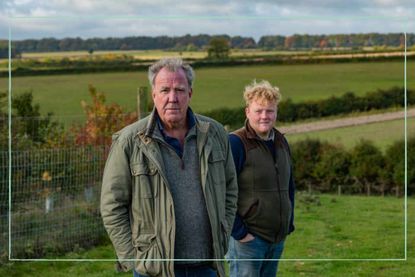 (Image credit: Amazon Prime Video/Future)
With fans binging the second series following it's release in February, many want to know whether there will be a Clarkson's Farm season 3.
Clarkson's Farm season 2 (opens in new tab) arrived on screens earlier this month - much to the delight of fans who have been waiting patiently for a follow-up since the breakout hit first dropped in June 2021. As well as being packed full of humour and introducing a host of Clarkson's farm locations (opens in new tab), neighbours and colleagues - who add a brilliant dynamic to the show - it is also important as a factual insight into the struggling farming industry. Viewers were shocked at just how fact-filled the first season was, meaning it delivered a polished package, with the perfect balance of knowledge and laughs.
The success of the second edition and it's main star will undoubtedly be under scrutiny during the next few months, following in the wake of Jeremy Clarkson's comments about Meghan Markle (opens in new tab) in an opinion piece for The Sun last December. Multiple reports have suggested that Clarkson is potentially being dropped by Amazon Prime (opens in new tab) for his behaviour, leaving the future of the show uncertain. We share what we know of a Clarkson's Farm season 3 and 4.
Is there a Clarkson's Farm season 3?
Yes, it's been confirmed by both Jeremy Clarkson and Kaleb Cooper that there is a Clarkson's Farm season 3. The latter announced that the third series had begun filming in October last year.
"With season 2 coming early next year, I'm very excited to announce series 3 has been commissioned by @primevideouk and has started filming 🚜🙌 #clarksonsfarm #primevideo," wrote Kaleb on an Instagram post shared on October 28, 2022.
Jeremy Clarkson additionally re-affirmed a Clarkson's Farm follow-up whilst promoting the second series on Twitter, following it's release on Amazon on February 10.
The presenter and journalist tweeted of season 2: "People seem to be loving it. And the soundtrack is amazing."
One fan commented, enquiring as to another series: "I loved it watched it on Saturday that just passed, loved the show cant wait for a season 3 if there is one." To which Jeremy replied: "There is one."
Fans shared their excitement at Jeremy's Twitter confirmation. "Best news i've heard in a LONG time," wrote one. "Sooo sooo glad to hear this. The show is amazing," tweeted another. Whilst one viewer had a small request: "Fantastic show, but more episodes for series 3 plz!"
Clarkson's Farm season 3: Possible release date
Variety reports that a Clarkson's Farm season 3 is expected to be released in early 2024. Based on the release date of the second series, we predict it to arrive sometime in February or March 2024.
Filming started in October 2022, and as per the show - isn't expected to wrap until October 2023 - as the series usually showcases a year on the farm. Following filming, comes the editing and post-production which often takes a few months - hence the suspected 2024 release date.
Will there be a Clarkson's Farm season 4?
There will be no Clarkson's Farm season 4, as Variety reports that Clarkson's contract with Amazon is allegedly over. The streamer is said to have cut ties following backlash against the presenter's infamous column on Meghan Markle.
According to Variety (opens in new tab), sources are adamant Amazon will no longer work with Clarkson beyond seasons of Clarkson's Farm already commissioned. "Prime Video already has a number of shows in the works with Clarkson, which are going to go ahead, but the decision effectively means that "Clarkson's Farm" will end with Season 3 (expected in 2024)," says the publication.
This will be a blow to the streamer, with The Grand Tour being one of its biggest shows. It is expected that this show will come to an end following four more special episodes - the final episode is anticipated to arrive in late 2024.
Variety added that Amazon was apparently "incandescent" about Clarkson's comments against Markle and Prince Harry. The television personality did apologise (opens in new tab) for his column in a Twitter post in mid-December. This was thought to be in response to 31,000 Ofcom complains lodged about his Meghan piece, plus criticism from fellow celebrities online.
Clarkson also revealed in the statement that he emailed Meghan Markle and Prince Harry on Christmas morning to apologise. He said "I said I was baffled by what they had been saying on TV but that the language I'd used in my column was disgraceful and that I was profoundly sorry."
A spokesperson for the Duke and Duchess of Sussex issued a statement regarding the Christmas Day apology issued by Clarkson, saying "On Dec. 25, 2022, Mr. Clarkson wrote solely to Prince Harry, the Duke of Sussex. The contents of his correspondence were marked Private and Confidential.
While a new public apology has been issued today by Mr. Clarkson, what remains to be addressed is his long-standing pattern of writing articles that spread hate rhetoric, dangerous conspiracy theories, and misogyny. Unless each of his other pieces were also written 'in a hurry,' as he states, it is clear that this is not an isolated incident shared in haste, but rather a series of articles shared in hate."
Oh dear. I've rather put my foot in it. In a column I wrote about Meghan, I made a clumsy reference to a scene in Game of Thrones and this has gone down badly with a great many people. I'm horrified to have caused so much hurt and I shall be more careful in future.December 19, 2022
See more
Will Kaleb Cooper get his own show?
There has been no mention of Kaleb Cooper getting his own show, with the future of Clarkson's Farm hanging in the balance. He is already busy with his contracting business, launching a cider brand (opens in new tab), and writing his first book.
According to the Oxford Mail (opens in new tab), Kaleb said of his cider brand "I've spent the last year breaking my back cultivating malting barley so that Jeremy could launch Hawkstone lager. But truth be told, I've always been a cider man myself. Hawkstone Cider is pretty special. It won't be super-sweet disco-fizz, I'm doing cider right: starting with the best heritage apple varieties."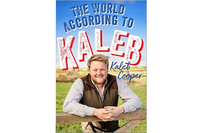 (opens in new tab)
Kaleb also seeks to address the fact that in the last 60 years, over 90 per cent of England's traditional orchards have disappeared, losing many older varieties of cider apples with it. He hopes to eventually plant an orchard of his own, saying "I'm partnering with farmers across the country who share my love for cider made from these amazing apple varieties, to plant more orchards - including one on my own farm - and create a cider that while hard to make, is easy to drink."
The young star's book, The World According to Kaleb, became a Sunday Times bestseller, where he shares his thoughts on philosophy, celebrities and why farming is the best job in the world. The blurb reads "Dubbed 'the real star of Clarkson's Farm', Kaleb reveals his true, loveable, funny and down-to-earth self, with deadpan gags and unique observations that will have you crying with laughter."
Related Amazon Prime Video Features:
Video of the Week
Lucy is a multi-award nominated writer and blogger with six years' experience writing about entertainment, parenting and family life. Lucy has contributed content to PopSugar and moms.com. In the last three years, she has transformed her passion for streaming countless hours of television into specialising in entertainment writing. There is now nothing she loves more than watching the best shows on television and telling you why you should watch them.