The Light in The Hall ending explained: Who killed Ela in the Channel 4 murder mystery?
Did Sharon ever find out the location of Ela's body?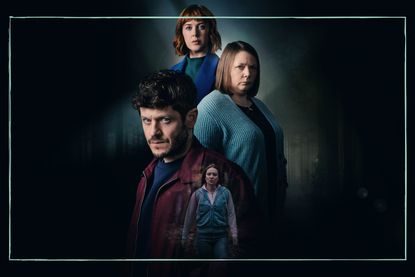 (Image credit: Channel 4/Future)
All Sharon wanted was the location of her long-missing daughter's body, and only one man could give it up - or could he?
Channel 4 murder mystery drama The Light in The Hall has viewers talking for many reasons. Firstly, a stellar cast tell a compelling story, all set against a bleak and moody backdrop that perfectly sets up the drama. Secondly, the series was filmed in both Welsh and English, with the Welsh language version being aired on SC4 last May. The English version began airing on Channel 4 on January 4, piquing interest over the cast having to learn and perform scenes in two different languages - star Joanna Scanlan who plays Sharon, had only been learning to speak Welsh properly for a year when she was cast. Scanlan portrays a grieving mother whose daughter was murdered 18 years previously. When local man Joe confessed to the crime, he seemed mysteriously unable to give up the location of Ela's body. Read on as we dissect the series finale, and with spoilers ahead, delve into who killed Ela and whether her body was ever found.
For how many episodes of The Light in The Hall, where to watch them, and other burning questions you might have - we have this covered. For viewers asking if the series is based on a true story, we reveal the interesting inspiration behind the script and how it came to light. The Light in The Hall filmed in one of the UK's most picturesque areas, and we have the full intel on which towns and villages appear.
The Light in The Hall ending explained
The Light in The Hall series finale revealed that on the day she died, Ela had visited girlfriend Izzy, arriving visibly upset.
Her mum Sharon had been arguing with her step-dad Gafyn, over his belief she was having an affair with her colleague Dai. Sharon vehemently denied this claim, but as she had begun a relationship with Gafyn when her first husband was dying from cancer, his faith in her was already tarnished. On hearing what her mother had done to her father during through this argument, Ela had barged into the disagreement and accused her mother of being a "slag". Angered by her daughter's words, Sharon had slapped Ela who had hastily retreated to Izzy's house - it was to be the last time Sharon would ever see her.
Laying together on Izzy's sofa, Izzy suggested that Nina's gardener Joe, had taken her to his shed and propositioned her with sex. This is later revealed to be a lie, when a flashback reveals Izzy flirted with Joe, who took no part in the teasing. Already upset by the argument with her mother, Ela is enraged when Izzy giver her this information, immediately dashing off to find and confront Joe. Enjoying the drama she's caused, Izzy trails her, with Wyn also witnessing the girls heading into the woods to track Joe down.
Arriving at Joe's caravan, Ela accuses him of being a paedophile, for the alleged propositioning of an underage girl. After she hits him in fury, Joe is panicked by her words, protesting his innocence and trying to leave his caravan. In his haste to leave, he bumps into Ela who falls, momentarily becoming unresponsive. She later wakes, and grabs a knife in the hope of finding Joe once again, and resuming the confrontation - Joe however, is nowhere to be found.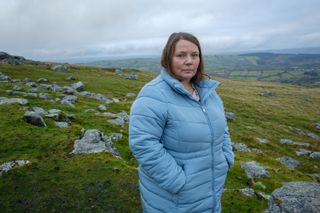 Not finding Joe but finding Izzy, Ela tells her she plans on confronting him with the knife once she found him. A shocked Izzy said "Oh my God! Why would you do that?" before revealing she'd been joking all along. Already not in the mood for jokes, Ela is once again pushed over the edge by this admission, and the pair begin arguing. As they scream insults at once another, Ela stabs Izzy out of pure rage, with Izzy running at her from behind and pushing her hard. The force causes Ela to fall down a hill and bang her head on some rocks at the bottom - she dies instantly.
Joe's father offers to help Nina with the situation, to improve his standing in the community. He does this by framing his own son for the murder, by planting Ela's necklace and the knife on him. He then buries Ela's body on land on the outskirts of Nina's house. Ela's diary also played a part in putting the final piece of the jigsaw together - Greta had been keeping it hidden since her sister's death. The entries revealed that Cat and Caryl had been bullying Ela for no reason other than just to be cruel. Viewers had been wondering if there was a reason behind the feud hinted at between the journalist and her deceased friend, but there was nothing more suspicious behind it than the poor behaviour of a teenage girl.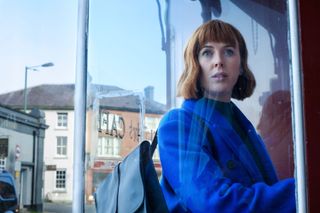 Why did Joe think he'd killed Ela?
Joe believed that when he pushed Ela when fleeing from his caravan, she'd died from the injury sustained. He was unaware she'd later left the caravan alive and been killed by Izzy.
Joe suffers from dissociative amnesia, which is why he struggles throughout the series to clearly piece together what really happened when Ela died. According to the NHS, Someone with dissociative amnesia will have periods where they're unable to recollect information about themselves or events that have happened to them previously. They can also forget learned skills, with such memory gaps being much more severe than regular forgetfulness.
Some sufferers of dissociative amnesia can find themselves in a strange place with no idea how they got there - they could've made a purposeful visit or arrived at the destination in a confused state. Blank episodes can last minutes, hours or days, and in some unusual cases can last months or years. Joe gives evidence of the condition when he and Cat confront Izzy in the woods, and he only just recalls seeing her and Ela there the day they'd been arguing - this information could've helped his case if he'd remembered it at the time.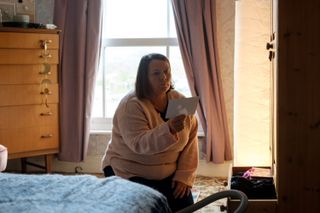 Did they find Ela's body in The Light in The Hall?
Yes, as the series comes to a close, Sharon and Greta are depicted looking at Ela's grave, indicating that her body was found and they were able to get the closure they needed.
When Izzy revealed the truth of Ela's death to Joe and Cat, Wyn and Nina would've had no choice other than to give up the location of her body to police officers. Before Sharon and Greta were shown at her graveside, Sharon and Cat were seen watching crime scene investigators search the area outside Nina's home and indicate they had recovered something significant. Joe really had been unable to give up this location all along because he was innocent, and Sharon was able to finally lay her daughter to rest.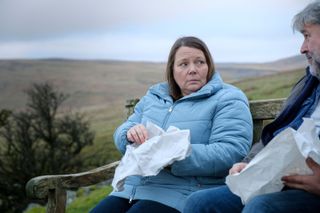 The Light in The Hall: Rotten Tomatoes
The Light in The Hall currently has a 71% critic rating, and 89% audience score, on review aggregator site Rotten Tomatoes.
Andrew Murray from The Upcoming said "The outstanding performances from Scanlan and the supporting cast creates an enthralling, character-driven drama that explores aspects of grief and trauma in often hard-hitting ways."
Carol Midgley from The Times was a little unsure, adding "It felt like a mash-up of previous dead child dramas in which you already know all is not quite as it seems and the guilty person is probably innocent. That said, Scanlan bringing nuance and punch to the lead role."
An audience member wrote "This gets better and better, I ended up watching all 6 episodes in one go. The story is good, and the acting superb. It flows so well, and keeps you gripped. Totally recommend, a well made, gripping crime drama. Keep watching, it builds and builds."
Another was less than impressed, arguing "fantastic cast almost redeems this show, but the lazy, suspense-free, by-the-numbers script drags down their efforts. There's nothing in this show you haven't seen before, and you'll see the ending coming a mile away."
Related channel 4 features:
Video of the Week
Parenting advice, hot topics, best buys and family finance tips delivered straight to your inbox.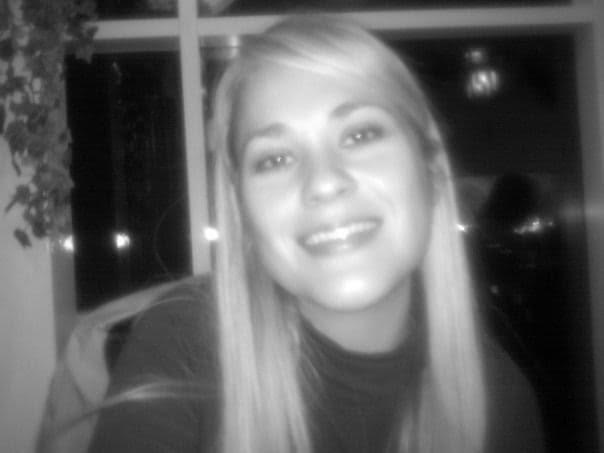 Lucy is a multi-award nominated writer and blogger with six years' experience writing about entertainment, parenting and family life. Lucy has contributed content to PopSugar and moms.com. In the last three years, she has transformed her passion for streaming countless hours of television into specialising in entertainment writing. There is now nothing she loves more than watching the best shows on television and telling you why you should watch them.