Where is Rebecca Loos now? All we know about her rumoured affair with David Beckham
What happened to her after the alleged interaction?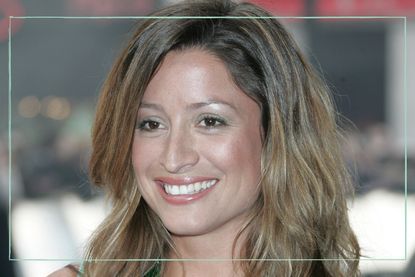 (Image credit: Allstar Picture Library Ltd/Alamy )
Where is Rebecca Loos now? With a documentary about him flying high on Netflix, we look at her rumoured affair with David Beckham.
David Beckham fans are going wild for the Beckham documentary on Netflix, for the intimate portrait it's offering them of their hero. Promising unprecedented access to the star and his family, his friends team-mates are also on hand to offer their insights into the footballing legend. The series has left fans wanting to know more about how many kids David and Victoria have and what they do, and where David Beckham lives and what his property empire looks like. The series also raises questions about something the pair have never addressed publicly - David's rumoured affair with Rebecca Loos. With the pair breaking silence on the issue for the first time, we take a look at where Rebecca Loos is now.
A spate of recent documentaries has raised questions about what happened to the subjects afterwards, with another Netflix release, Robbie Williams, leaving viewers wanting to know where Guy Chambers is now, the pop star's former producer. Elsewhere, The Ring Leader: The Case of The Bling Ring looked at whether Rachel Lee really was responsible for a spate of high profile Hollywood robberies, and what happened after her release from prison.
Where is Rebecca Loos now?
Rebecca Loos is now 45-years-old and lives in Norway with her husband and their two sons, Magnus, 13, and Liam, 10.
She met her husband Sven Christjar Skaiaa, when they both appeared together on the reality show 71 Degrees North, and he works as a Doctor while she works as a yoga teacher. It's been reported the family live remotely in the hamlet of Hemsedal, situated in the Norwegian mountains.
Loos reportedly told MailOnline "Now I spend my time practising yoga, running, biking and hiking and foraging for wild food for my two young sons. Life is very different."
On meeting her husband and relocating to another life, she added "I am so happy. I have no regrets. People said I was mad, who was this guy? I hardly knew him, what on earth was I doing? But look at everything I have now.
"If I hadn't been famous, I would not have been invited on the TV show where I met my husband Sven and had my lovely boys. I would not have had the life I have now," she concluded.
The yoga enthusiast shares pictures of her tranquil mountain life to Instagram, along with snaps from family holidays and some advertising her yoga classes. A recent picture depicted a beautiful mountain setting for a yoga class, and was captioned "Introducing a new yoga class in Hemsedal!! I am delighted to be hosting Sunday morning Zen Yoga classes at the beautiful @skarsnuten hotel. Excited to feel the yoga high in the mountains with you again soon."
Did David Beckham have an affair?
David Beckham has always firmly denied the rumours he had an affair with Rebecca Loos.
During the final instalment of the Beckham documentary, David and Victoria break their silence on the issue for the first time since the news broke in 2004. At the time, Loos went to the now closed News of the World, with a story about her and David having a three-month affair. In the documentary, Victoria says "I can't even begin to tell you how hard it was. And how it affected me. It was the hardest period for us because it felt like the world was against us. And here's the thing, we were against each other, if I'm being completely honest."
With constant tabloid speculation about the pair at the time already putting strain on them as individuals, they always knew they had each other, no matter what else was going on. The affair allegations changed that, with Victoria then feeling like she'd lost the only person she could rely on.
David said "I don't know how we got through it in all honesty. Victoria's everything to me. To see her hurt was incredibly difficult. But we're fighters. And at that time we needed to fight for each other, we needed to fight for our family. And what we had was worth fighting for. But ultimately, it's our private life."
Discussing how difficult it was to survive the rumours, David added "There were some days I would wake up and think, how am I gonna go to work, how am I gonna walk onto that training pitch, how am I gonna look as though nothing's wrong? I felt physically sick every day when I opened my eyes – how am I gonna do this?"
The footballer was then given compassionate leave from Real Madrid, to spend time in Switzerland with Victoria. Working through the media storm and remaining a strong couple, Victoria wrote on Instagram on the day of the Beckham release "I couldn't be more proud of you and 'us' I love you so much @DavidBeckham!! I can't wait for you all to see #BECKHAM, streaming on @Netflix from 4th October!"
How did David Beckham meet Rebecca Loos?
David Beckham met Rebecca Loos when she worked as his personal assistant. She had formerly worked as a glamour model, and shortly after her position as Beckham's PA ended, she sold the story of their alleged affair.
Loos was born in Spain, to an English mother and Dutch diplomat father. She was appointed as Beckham's PA in 2003, shortly after he transferred to Real Madrid. She was not employed in the position for long, and after selling her story went on to reinvent herself for a time as a media personality.
In October 2004, she appeared on reality show The Farm, before moving on to Celebrity Love Island in 2005. A stint on The X Factor: Battle of the Stars alongside James Hewitt, followed, before Loos went on to be a contestant on the Spanish version of Survivor in 2007.
As well as featuring on the cover of men's magazines frequently, taking part in the Dutch version of 71 Degrees North saw her meet her husband and start a new life. After getting married and falling pregnant, Loos decided that relocating and retraining were the paths she wanted to take, now living her quiet life as a yoga instructor in a Norwegian idyll.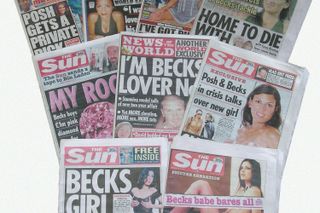 What happened between David Beckham and Rebecca Loos?
Rebecca Loos alleged that she and David had been on a night out together to a Madrid nightclub, and felt drawn to one another.
Speaking to Sky One's Kay Burley when the story broke, she suggested he invited her back to his hotel, and she initially felt hesitant. However, she added that once they began kissing in the car on the way to the hotel, she went on to spend the night with him, sparking an affair where she referred to him as an "amazing lover, adding they "couldn't keep their hands off each other" in the bedroom.
According to the New Zealand Herald, Loos said at the time "He knows how to please. He's not afraid of a woman's body. He seems to know what he's doing." With the alleged affair coming to an end, she added "It started off tenderly and became much more sexual towards the end. We'd only ever talk about sex. I went to visit him at his hotel room before a match and I was very excited to see him. It was clothes off, get the action done and out within half an hour. I left there feeling absolutely... I felt like a whore, I felt really cheap, I felt used."
She also alleged the pair continued to have a sexting relationship, initiated by David. When asked if she could offer proof of anything she put forward, she said "There is something I know about him, an intimate part of his body that I think only women who've been in bed with him would know."
She concluded "Everything happened so fast that I never gave myself the time to let it sink in but by the time I did it was over. It was very difficult to deal with. I was besotted by him." Reports suggested she was paid £150,000 for the Sky interview, and £350,000 by News of The World for a three-week serialisation of the story.
For more information on the location of notorious people now, we looked into the whereabouts of Mahzer Mahmood now, from Prime Video's The Fake Sheikh. The streamer also details the lives of the controversial Twin Flames Youtubers, leaving viewers questioning what Jeff and Shaleia Divine now get up to. We've also delved into what happened to Candy Montgomery - the woman who apparently got away with murder, and Richard Sackler, the man often thought responsible for the US opioid crisis.
Parenting advice, hot topics, best buys and family finance tips delivered straight to your inbox.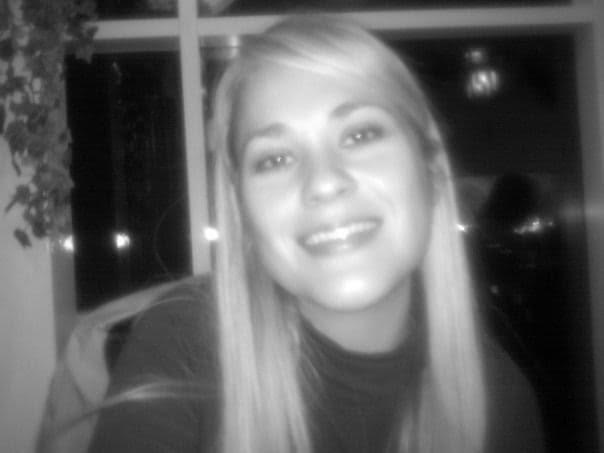 Lucy is a multi-award nominated writer and blogger with six years' experience writing about entertainment, parenting and family life. Lucy has contributed content to PopSugar and moms.com. In the last three years, she has transformed her passion for streaming countless hours of television into specialising in entertainment writing. There is now nothing she loves more than watching the best shows on television and telling you why you should watch them.