Where is Sex Education filmed? Season 4 filming locations
Sex Education filmed somewhere different for season 4 - didn't it?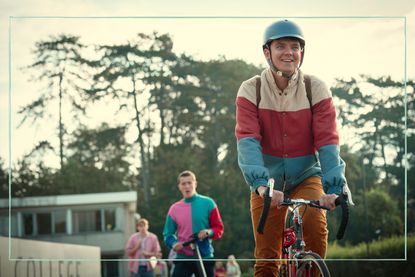 (Image credit: Samuel Taylor/Netflix/Future)
Where is Sex Education filmed? The fourth and final season of the Netflix hit has landed, and viewers are expecting the filming locations to be mixed up a little.
Sex Education season 4 is here, and those diving headlong into the new episodes are already asking for a new season of the hilarious and heart warming show. The landscape for our favourite Moordale gang is looking a little different this time around however, with Moordale closed down and Otis and Eric heading to Cavendish Sixth Form College - and hoping to shake off their loser image with their fresh start. Jackson is still pining for Cal, while Adam struggles with, well, every teen angst he possibly could. Maeve has hot footed it Stateside, living the academic dream at the prestigious Wallace University, with Otis unable to stop thinking about her.
With some of the action moving across the pond and Moordale no more, viewers were wondering where to find some of the new locations featured in season 4, and we have everything you need to know. We also looked into where Prime video revenge drama Wilderness filmed, and the locations featured in new Netflix romcom Love is in the Air. Over on ITV, viewers tuning into the true-crime drama wondered where The Long Shadow filming locations are in real life - we had a look at the areas featured.
Where is Sex Education filmed?
Despite some of the action being depicted as happening in America, Sex Education season 4 was filmed in the UK - specifically, Wales, Herefordshire, Gloucestershire, Monmouthshire and Bristol.
With Moordale gone, location scouts needed a new venue to act as Cavendish College. The exterior of a museum building at St Fagans National Museum of History in Cardiff, Wales, fit the bill and was selected for its abundance of "Concrete and geometric shapes and straight lines." Interior Cavendish College scenes were filmed in a studio.
Speaking to Netflix Tudum, the new filming location selection needed to represent the show moving into a different era. Senior art director Christina Tom explained the team were looking for a "bigger, and open, and brighter, and frankly from a different era" feel. Tom added that St Fagans National Museum of History had a "modernist kind of vibe."
To further add to the Cavendish look, an entirely new lobby was added to the exterior of St Fagans by the team. Tom explained "We had a kit in parts, basically. The bones are a bit there, because it's a great building and it's practically perfect for what we needed. You don't want to cover up too much. Just more layers of making it into a school, really."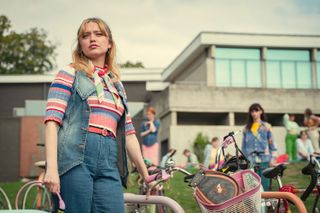 Elsewhere in Wales, Adam can be found working on a farm. The real location is Werngochlyn Farm, found near Abergavenny. Still a small working farm and livery, the farm also offers self-catering cottages sleeping 4-6, converted from old stone farm buildings dotted around the site.
Guests have use of a heated indoor swimming pool, hot tub, and a children's play area. A stream runs through the farmyard where children can also visit the animals. Abergavenny is 3 miles away, and the farm website even states that a Michelin starred restaurant is within walking distance.
Herefordshire
Otis and Jean's house is one of the most recognisable locations featured throughout the whole of Sex Education, and it can be found in Symonds Yat, Herefordshire.
In season 4, Jean is left holding the baby alone in her beautiful house, grappling with being a new mum once more after so many years. Situated in the beautiful Wye Valley, the Norwegian-inspired home is set on a hillside, enjoying beautiful views of the surrounding area. Over 100 years old, the five-bedroom property named The Chalet, is available as a holiday home rental.
It sleeps 10 guests, and boasts instant access to the Forest of Dean, a deck and patio, and a pizza oven. While the interiors have been recently updated, don't expect them to resemble the inside of Jean's house should you stay there - interior scenes weren't filmed in the house, but in a studio.
Gloucestershire
Although Wallace University where Maeve has transferred is supposed to be in America, the filming location is actually Westonbirt School in Gloucestershire.
The incredible Dan Levy from Schitts Creek joined the show for series 4 as Maeve's professor. The beautiful Westonbirt School is a co-ed independent day and boarding school for boys and girls aged 2 to 18 years. The mansion where lessons take place, is surrounded by 210 acres of parkland grounds.
Taking to X (the social me4dia platform formerly known as Twitter), the school let everyone know of their pride at being included in the show, writing "Season 4 of Netflix's award-winning series 'Sex Education' dropped on Thursday - and we're so proud that our beautiful school was used in the filming!"
Season 4 of Netflix's award-winning series 'Sex Education' dropped on Thursday - and we're so proud that our beautiful school was used in the filming! Full piece here: https://t.co/aZtBxe2KGg pic.twitter.com/g9yYRer9FQSeptember 25, 2023
See more
Monmouthshire
A large and distinctive bridge features in Sex Education season 4, and this can be found in Monmouth, Monmouthshire.
The Duke of Beaufort Iron Bridge crosses the River Wye, and hosts some significant moments in the show. When the Ross and Monmouth Railway line opened in 1873, the 300 feet bridge was built to join the two Monmouth railway stations, and opened on May 1, 1874. The stunning bridge was built by Edward Finch of Chepstow.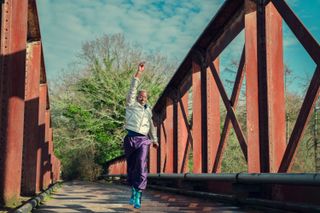 Bristol
In Bristol, the University of Bristol's Wills Memorial Building and the School of Chemistry feature in the series.
The colourful glasswork sculpture "The Palm Temple" art installation, created by Bristol-based artist Luke Jerram, is placed outside the School of Chemistry. The installation can be seen during Cavendish College canteen scenes. Meanwhile, the University library acted as the interior of Wallace University, where Maeve studies.
Bristol University wrote on Instagram "How many of these Sex Education filming locations do you recognise? Season 4 of the hit Netflix show airs today and some of the series was filmed right here on campus. Our Wills Memorial Library doubles as a key part of the fictional Wallace University in the US, where Maeve is studying."
They added "While the School of Chemistry is the canteen at Cavendish College, the new school where the gang is trying to fit in following the closure of Moordale. We don't know about you, but we're even more excited to watch the final season now!"
Sex Education season 4: Audience reaction
Unfortunately, it appears that the final season of the show won't go out with the bang most expected, with many fans expressing disappointment.
One viewer wrote on social platform X, "#SexEducation Season 4 is sadly an underwhelming final instalment for one of Netflix's best. In a closing chapter that should focus on the shows favoured characters, relationships and threads, it instead finds itself focusing too much on new stories that don't ever really develop."
#SexEducation Season 4 is sadly an underwhelming final instalment for one of Netflix's best. In a closing chapter that should focus on the shows favoured characters, relationships and threads, it instead finds itself focusing too much on new stories that don't ever really develop pic.twitter.com/SIxt2i1e3JSeptember 21, 2023
See more
Another added "I just finished season 4 of #sexeducation and I have to say, I feel like Otis treated Ruby HORRIBLY throughout the entire season and nobody is talking about it," with another simply stating "Season 4 ruined everything."
There was one major disagreement however, from someone who enthused "SEX EDUCATION' Season 4 is a fabulous end to this engaging series. It is humorous and manages to teach us a lesson about moving on. Relevant and engaging while pushing its characters into new directions."
For more shooting location inside information, we have the lowdown on where crime-drama The Inheritance filmed, and where psychological thriller The Woman in The Wall filmed. We can also reveal all the locations featured in the Caroline Moran comedy, Henpocalypse!
Parenting advice, hot topics, best buys and family finance tips delivered straight to your inbox.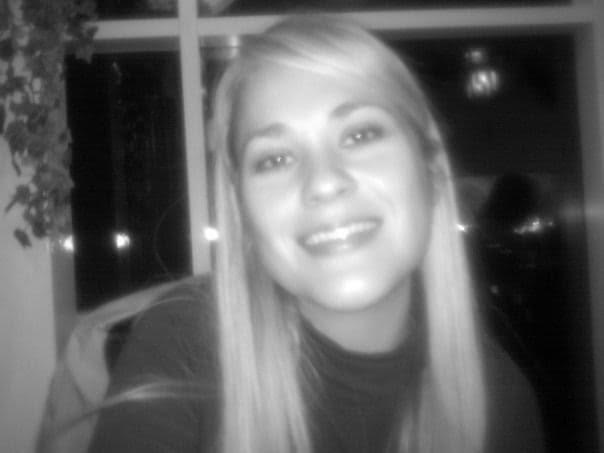 Lucy is a multi-award nominated writer and blogger with six years' experience writing about entertainment, parenting and family life. Lucy has contributed content to PopSugar and moms.com. In the last three years, she has transformed her passion for streaming countless hours of television into specialising in entertainment writing. There is now nothing she loves more than watching the best shows on television and telling you why you should watch them.