Where was Henpocalypse! filmed? Filming locations of the Caroline Moran comedy
Where were the cast and crew spotted?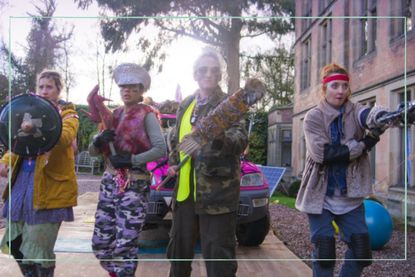 (Image credit: BBC/Various Artists Ltd/Future)
Goodto Newsletter
Parenting advice, hot topics, best buys and family finance tips delivered straight to your inbox.
Thank you for signing up to GoodTo. You will receive a verification email shortly.
There was a problem. Please refresh the page and try again.
Where was Henpocalypse! filmed? Viewers enjoying watching what happens when a hen party are trapped in Snowdonia and a lethal virus emerges, have recognised some of the locations.
Hilarious BBC Two comedy Henpocalypse! follows bride Zara and her merry band of ramshackle hens, as they head to Wales from Birmingham for her hen do. The weekend doesn't go quite as planned when a lethal virus breaks out and the group must engage survival mode - armed with feather boas and chocolate penises. Viewers enjoying watching the girls survive the wilds of Snowdonia are wondering where the series really filmed - read on for everything you need to know.
We've also revealed the UK locations used for filming Channel 4's Becoming Elizabeth, and ITV period drama, The Confessions of Frannie Langton. For Heartstopper fans wondering where the current series filmed, our season 2 filming location guide covers the sites used for filming in both England and France.
Where was Henpocalypse! filmed?
Henpocalypse! filmed in the North Wales areas of Llanfair Talhaiarn and Abergele, and the Clwydian Range in the North East of the country. Filming also took place in The Wirral, and Snowdonia itself.
In the village of Llanfair Talhaiarn, it was reported that scenes were filmed in February of this year at Olivia's, a popular local cafe situated in a converted petrol station. The Post Office, School Lane and The Black Lion pub were also reportedly was used as a backdrop to the action. Residents and businesses in the area were sent letters to warn them of upcoming filming, reading: "Various Artists Limited is preparing for filming of Henpocalypse! Filming in Abergele and throughout North Wales and have agreed with several businesses to come film around Llanfair Talhaiarn."
Near the Clwydian Range that sits on the Denbighshire and Flintshire boudary, film crews took over Moel Famau car park where they were spotted by locals. One resident reported watching filming taking place at the highest hill in the Clwydian Range.
They told the Chester Standard "I have just been for a walk up Moel Famau, from the Ruthin end, by Llanbedr-Dyffryn-Clwyd, and the car park where people park is absolutely full. There is massive television trucks and lorries and four wheel drives and private security."
In The Wirral, the now-disused Pensby High School for Boys was used as a base, with a set built within the space. According to the Liverpool Echo, filming took place at other locations across Wirral including Dawstone Park, Birkenhead and Woodchurch.
Filming also took place in Snowdonia itself, with one of the crew members sharing pictures of those involved in the show battling the elements in the area. One picture was captioned "Henpocalypse! comes out next week so prepare for some bts bits and bobs, for example the ADs bossing it in torrential weather in Wales."
Who wrote Henpocalypse!?
Henpocalypse! was written by Caroline Moran, and directed by Motherland's Holly Walsh.
One of Caroline Moran's previous comedy offerings came in the form of comedy series Raised by Wolves, co-written with equally comedic genius sister, Caitlin Moran. She has also written the first series of Hullraisers, and is in the process of writing season 2.
Zara actress Lucie Shorthouse spoke about reading the script for the series, and what she thought of Moran's writing. She told British Comedy Guide "I loved Caroline's script when I first read it! I remember getting the audition and my best friend read in for me and we still laugh because we recognise how much Zara was a bit of me, and it's always nice when the writing fits so nicely, and it was a joy to get to bring her words to life."
Kate O'Flynn, another actress on the show, added "Caz has such a brilliantly distinctive, singular voice - it wasn't like anything else I'd read and I loved that there were five very unique and uniquely funny female characters at the centre of it."
Henpocalypse: Cast
Lucie Shorthouse as Zara
Callie Cooke as Shelly
Elizabeth Berrington as Bern
Kate O'Flynn as Jen
Lauren O'Rourke as Veena
Catherine Ayers as Leonie
George Somner as Gary
Kaine Zajaz as Lee Rhind
Mariam Haque as Nesbit
Roya Amini as Kelly
Tasha James as Donna
Ben McGregor as Drew
Danny Dyer as himself
Jess as Barney The Dog
Kate O'Flynn also spoke out about working with Danny Dyer, saying "Working with Danny was fabulous. He's such a brilliant actor and I was so excited to get to play the scenes Caz had written for us. He got the tone of it straight away and was totally on board and behind it as a project. I had a real laugh with him - it was a mad three days of filming and we got quite hysterical at some points and once he'd gone it felt like some crazy fever dream."
Henpocalypse! Reviews
So far, there has been a largely positive reaction to Henpocalypse! from both critics and audience members.
Lucy Mangan from the Guardian offered 4 stars. She said "Henpocalypse! provides the same sort of joy that Smack the Pony or, say, any of Michelle Gomez's scenes in Green Wing do. It's the sight of women given loud, reckless, daft parts to play, asked to do liberated and liberating things in the name of comedy, and running with them for the horizon. I'd like it even wilder next time, please."
Ben Dowell from The Times agreed, also offering the show 4 stars. His view was "It's rare to find a new comedy this assured and unashamed. We should treasure it, and perhaps even be proud. Because while America's idea of a comic story of female togetherness seems to be yet more Sex and the City, we have this. A world gloriously high on its last snorts of Maxwell House coffee and final, precious dregs of penis colada."
An enthusiastic audience member wrote "Honestly the funniest thing I have seen in years. They got the Birmingham humour down to a T! I'm sure there will be a lot of haters on this as it is silly, rude and doesn't take itself too seriously. But if you want to laugh out loud after a long day, this is definitely the show for you. Please bring back for a second series!"
Another simply added "Absolutely obsessed with #henpocalypse. It's so daft. I love women!"
To find out where more of the best shows were shot, we reveal where BBC drama Wolf filmed, and the locations featured in Prime Video's The Lost Flowers of Alice Hart. We also have the full lowdown on where popular spin-off series Beyond Paradise filmed.
Parenting advice, hot topics, best buys and family finance tips delivered straight to your inbox.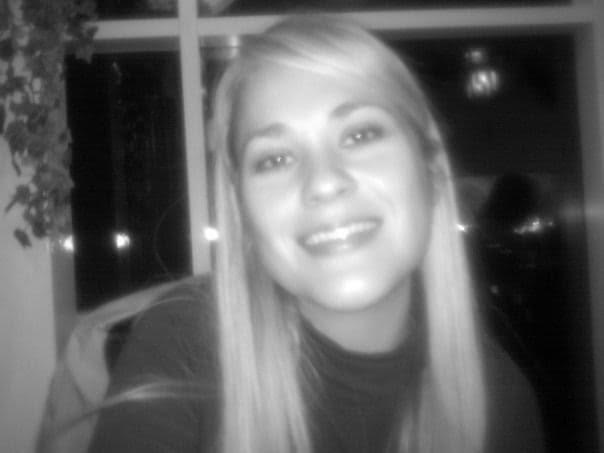 Lucy is a multi-award nominated writer and blogger with six years' experience writing about entertainment, parenting and family life. Lucy has contributed content to PopSugar and moms.com. In the last three years, she has transformed her passion for streaming countless hours of television into specialising in entertainment writing. There is now nothing she loves more than watching the best shows on television and telling you why you should watch them.