Where was The Inheritance filmed? Filming locations of the Channel 5 drama
Are you wondering where the gripping series was filmed?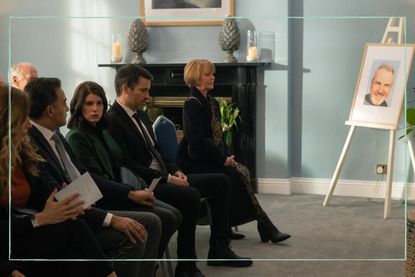 (Image credit: Channel 5/Future)
Goodto Newsletter
Parenting advice, hot topics, best buys and family finance tips delivered straight to your inbox.
Thank you for signing up to GoodTo. You will receive a verification email shortly.
There was a problem. Please refresh the page and try again.
Are you wondering where was The Inheritance filmed? If the locations look familiar or you want to know where to find them, we can reveal where they are.
The Inheritance cast have done an excellent job of bringing the compelling Channel 5 drama to life. When siblings Daniel, Sian and Chloe are left grieving the sudden death of their father, Dennis, grief turns to bewilderment when they're left nothing in his will. What unfolds is a dark tale of secrets and exploding jealousy, as Dennis' children embark on a dangerous journey to find out the truth behind his death. Their apparently harmonious alliance falls apart in the process, and the real nature of their relationship is revealed. Along with enjoying the tense drama, viewers have had their attention drawn to the backdrop to the action, and wondering where The Inheritance was filmed - read on for everything we know.
Viewers have also been wondering where the BBC psychological drama The Woman in The Wall was filmed, and we have the lowdown on this. It's up to Scotland for the police procedural Annika filming locations, and once again, we have this covered if you want to know exactly where they are. Prime Video's crime thriller Wilderness filmed in several high-profile locations - do you recognise them?
Where was The Inheritance filmed?
The Inheritance was filmed entirely in County Kilkenny, South-West Ireland. Some members of the cast shared pictures from their time in the area to social media, when shooting was complete.
The cast and crew spent five weeks filming at various locations around Kilkenny, and spent a week filming in the village of Inistioge. This included shooting some driving scenes at Cullintra House, a country farmhouse B&B that's well known in the area. Actress Gaynor Faye who stars in the show, said "The whole series was filmed in Kilkenny, Ireland which was amazing and I only came home once in the whole shoot. I wanted to discover the beautiful Emerald Isle, so I spent my weekends writing and travelling around, it was magical."
The actress shared pictures of her trip to Ireland to social media, which also included a trip to the Cliffs of Moher and the village of Spanish Point, in County Clare. She captioned the pictures "My trip to Kilkenny to film The Inheritance was such a tonic and now I get to share what I was doing there… & give you a glimpse of my walks to & from work…"
My trip to Kilkenny to film The inheritance was such a tonic and now I get to share what I was doing there… & give you a glimpse of my walks to & from work…#theinheritance #cliffsofmoher #spanishpoint pic.twitter.com/jBVCaElXbxAugust 29, 2023
See more
How many episodes of The Inheritance are there?
There are four episodes of The Inheritance altogether. Episodes are to air weekly, with the series finale set to land on September 25.
Episode one was watched by 2.1 million people, making it the most-watched show airing in the UK during the 9pm time slot on that day, and the channel's most successful drama launch in two years.
One excited audience member wrote on social media of their anticipation for episode two, after being impressed with the first outing. They wrote "First ep of The Inheritance was gripping. Love when a series isn't signposted, but has lots of twists and turns, this looks like the latter. Kilkenny scenery a bonus. Roll on ep 2."
Robert James-Collier who plays Daniel, said in a statement "There are lots of twists and turns. I was disorientated and discombobulated and I was in it. You think you've worked it out, it's just going to be a traditional pastiche family drama, and then curveball."
The Inheritance: Reviews
The critical response to The Inheritance has so far been mixed.
Jasper Rees from the Telegraph felt the impressive cast didn't have the greatest script to work with, offering only two stars. He summed the action up as a "cheap, cheerless family saga."
Carol Midgley from The Times offered three stars, referring to the series as "chewy in places with jarring expositional dialogue." However, she did suggest that using Dennis's library of old home videos to build the narrative, as "an interesting form of storytelling."
Ed Power from the inews, awarded the show four stars. He said "The Inheritance is so far great fun and insightful about family dynamics while delivering lashings of cosy crime thrills and chills. When it comes to back-biting and backstabbing, families are in a class all of their own – and, if nowhere near as wickedly funny as Succession, The Inheritance turned sibling conflict into a cheesy thriller that more than hit the spot."
The Inheritance: Audience reaction
In contrast to some of the critical responses, the audience reaction to The Inheritance has been largely positive.
Writing on X (the social media platform formerly known as Twitter), one viewer wrote "Did anyone watch The Inheritance the other night on channel 5? It certainly showed the ugliness of people when they don't get what they've spent a long time spending in their mind!! Give it a watch!"
A flurry of others added comments including "The inheritance on channel 5 got me hooked. Good tv," and "The Inheritance on Channel 5 excellent, can't wait for next episode."
Loving the drama but upset at having to wait a week between episodes, one fan said "The Inheritance is very good but its so annoying having to wait a whole week for the next episode channel 5," with another agreeing they were looking forward to it, while asserting "Really hard having to watch weekly programmes.. well, weekly."
For even more news on filming locations, we reveal where blockbuster The Little Mermaid filmed, along with where scenes from Netflix comedy You're So Not Invited to My Bat Mitzvah were shot. The Lost Flowers of Alice Hart filmed in Australia, and we have the full lowdown of all locations featured.
Parenting advice, hot topics, best buys and family finance tips delivered straight to your inbox.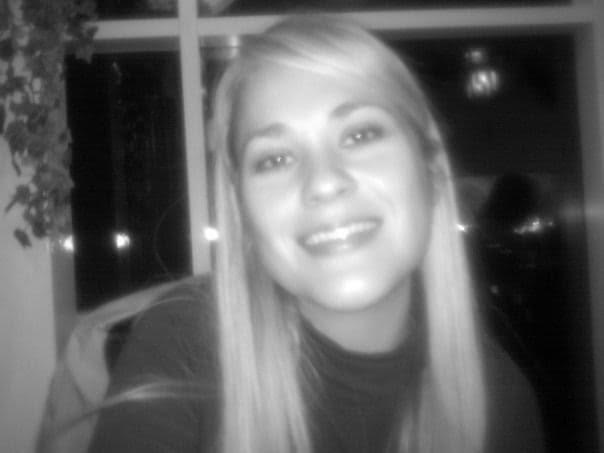 Lucy is a multi-award nominated writer and blogger with six years' experience writing about entertainment, parenting and family life. Lucy has contributed content to PopSugar and moms.com. In the last three years, she has transformed her passion for streaming countless hours of television into specialising in entertainment writing. There is now nothing she loves more than watching the best shows on television and telling you why you should watch them.