Where was The Reckoning filmed? Locations featured in the Jimmy Savile drama
The cast and crew were spotted at a number of locations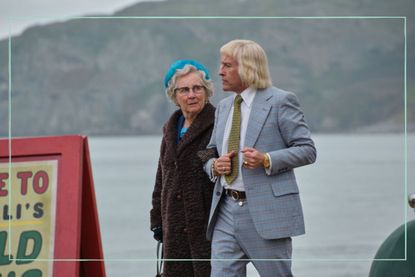 (Image credit: BBC/ITV Studios/Matt Squire/Future)
For those wondering where The Reckoning filmed, we take a look at the locations featured in the Jimmy Savile drama.
Steve Coogan portrays the notorious figure of Jimmy Savile, in a four-part dramatisation documenting the seemingly innocuous start to his career, to the high profile TV personality he became. It's of course well known that the terrible double life Savile had been leading unchallenged, only emerged after his death. The Reckoning uses real footage alongside actors, to attempt to focus on the failures that resulted in his secrets remaining just that. Those tuning in to the show have been wondering where it filmed, with some of the backdrops looking familiar, and we've taken a look at where the cast and crew were spotted shooting the drama.
Also on the BBC, Boiling Point filmed in a different location to where it's set, as did Netflix's Fair Play. Elsewhere on the streamer, Everything Now filmed against an iconic city skyline, and we reveal where.
Where was The Reckoning filmed?
The Reckoning was filmed in Greater Manchester, including Bolton and Oldham, and in some parts of Wales.
In Bolton, filming took place at Le Mans Crescent, and inside the former magistrates court. Le Mans Crescent is certainly no stranger to featuring as a filming location, with its distinctive cobbles and grand buildings having been seen in the likes of Peaky Blinders, It's a Sin, The Ipcress File, and Nolly.
In Oldham, National World reported that filming took place in Failsworth. Steve Coogan was reportedly spotted donning a wig as he portrayed Savile, along with a plaid coat and gold jewellery. A vintage Rolls Royce was also used in some scenes, with the real Savile known for possessing an assortment of luxury cars.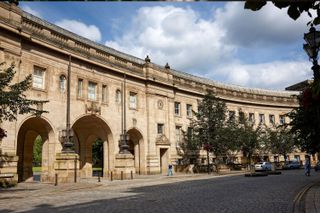 In Wales, it was reported by Wales Online that TV crews had set up on Rhos-on-Sea beach, with filming trucks and catering trailers seen at Llandudno's West Shore Beach café.
According to the publication, West Shore Beach Café owner, Kevin Rice, said his car park had been booked for a week to give crews the space to set up. The beach is also no stranger to appearing on screen, with Eddie Izzard using it as a backdrop to Six Minutes to Midnight, and Welsh star Sian Reese-Williams seen filming there.
Most recently, Sigourney Weaver, Anya Taylor-Joy and Miles Teller have been seen in the area, filming Apple Original movie, The Gorge.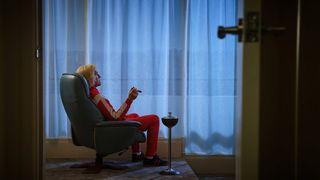 The Reckoning: Cast
Steve Coogan (I'm Alan Partridge, The Trip) as Jimmy Savile
Gemma Jones (Gentleman Jones, Finding Alice) as Agnes Savile
Robert Emms (Chernobyl, Andor) as Ray Teret
Michael Jibson (The Essex Serpent, The Crown) as Bill Cotton
Julian Rhind-Tutt (The Witcher, Man vs Bee) as Johnnie Stewart
Mark Lewis Jones (Outlander, The Cleaner) as Charles Hulligan
Siobhan Finneran (The Stranger, Happy Valley) as Beryl
Mark Stanley (Sanditon, The Bay) as Dan Davies
Fenella Woolgar (Inside Number 9, Call The Midwife) Margaret Thatcher
Neil Pearson (Waterloo Road, Bridget Jones) as Eric Morley
Who is Dan Davies?
Dan Davies, portrayed by Mark Stanley in the series, is a journalist who interviewed Jimmy Savile on multiple occasions.
According to the Radio Times, Dan Davies first interviewed Savile in 2004, having seen an episode of Jim'll Fix It being filmed as a child, and having interest in the presenter. The interview led to Davies being invited to undertake further interviews with him, which grew in length, with Davies even sometimes invited to stay over at Savile's house.
Davies managed to persuade a reluctant Savile to let him write a biography of his life. It was during one of the final interviews for the biography that Davies became suspicious, with Savile suddenly launching into a bitter monologue about feeling Gary Glitter had done nothing wrong.
This meeting left Davies so uncomfortable, he decided to meet with those who'd encountered Savile, to build an account of the real man. Once he'd finalised his material, he'd hoped to present it to Savile - his book In Plain Sight: The Life and Lies of Jimmy Savile, served as some source material for the series.
However, Savile's death stopped Davies from being able to do this. "What I hoped this would result in was a final, climactic meeting in which I would confront him with what they, rather than he, had told me," Davies told Digital Spy. "His death robbed me of that opportunity," he concluded.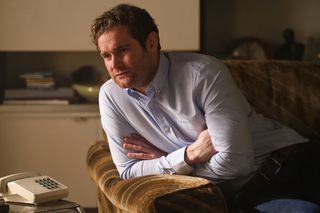 The Reckoning: Reviews
A lot of reviews of The Reckoning point to a sensitively handled series that ultimately doesn't bring anything new to the tragic story.
Lucy Mangan from the Guardian said "To watch The Reckoning is to come away depressed but unenlightened. It is bookended by brief testimonies from some of his real-life victims, as if this is meant to justify the programme's existence and exonerate it from any claims of exploitation or voyeurism. But to do that, you have to do more than repeat what is already in the public record. Reminding us that evil exists and walks untroubled among us is not enough."
Nick Hilton from the Independent agreed, adding "From the minute it was announced, The Reckoning has courted controversy. The trauma of Savile is still fresh for many of his victims, who have only had since his death in 2011 to process it openly. But, more strikingly, how can you turn the story of Savile – a man who indiscriminately attacked children and adults for decades, while cosying up to the British establishment – into entertainment?"
Martin Robinson from the Evening Standard offered more praise along with 4 stars. His opinion was "The Reckoning shows how Savile managed to 'groom the nation' as one victim puts it, in a way a documentary couldn't, by showing how he personally operated within his context. The series follows him through the years and shows how he lied and manipulated and worked his deranged charisma on important people to gain power and influence, and, protected by that power and influence, worked the same angles on his victims."
For more filming location intel, Sex Education filmed in some new as well as familiar locations, for its fourth and final outing. Love is in The Air filmed in some beautiful Australian locations, with Delta Goodrem making a return to our screens after a long absence. On Prime Video, Wilderness filmed in some highly recognisable locations in the US.
Parenting advice, hot topics, best buys and family finance tips delivered straight to your inbox.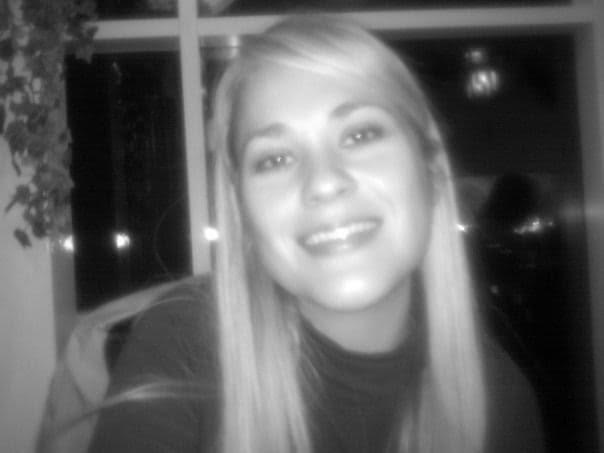 Lucy is a multi-award nominated writer and blogger with six years' experience writing about entertainment, parenting and family life. Lucy has contributed content to PopSugar and moms.com. In the last three years, she has transformed her passion for streaming countless hours of television into specialising in entertainment writing. There is now nothing she loves more than watching the best shows on television and telling you why you should watch them.