Who is Ms Rachel? Everything we know about the YouTube star
The teacher-turned-internet-sensation is loved by both children and parents - but who is Ms Rachel?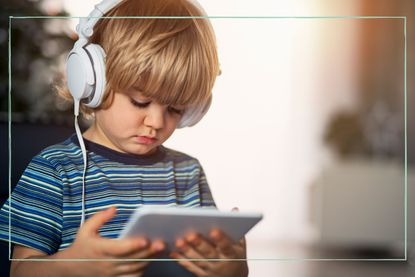 (Image credit: Getty Images)
Those with preschool-age children are probably familiar with her YouTube videos - but who is Ms Rachel?
Ms Rachel has taken the internet by storm over the last couple of years thanks to her entertaining and educational videos for children - all of which help children learn to talk, learn letters, numbers, colours, and much more. If you're looking for things to do with kids to keep them entertained, and you've exhausted the best kids movies on Netflix, then putting them in front of a Ms Rachel video might just do the trick.
She's been praised by parents and speech pathologists alike for her teaching methods, and as a former teacher with two master's degrees, it's safe to say she knows her stuff. But who is Ms Rachel and where did her popular YouTube channel come from? Here's everything we know...
Who is Ms Rachel?
Ms Rachel is a teacher and YouTuber, who uses her videos to make language learning for children fun and educational. Her full name is Rachel Accurso and she grew up in Maine but now lives in New York City.
Rachel has a master's degree in music education from New York University as well as a second master's in early childhood education. Her YouTube channel explains, "Ms Rachel uses techniques recommended by speech therapists and early childhood experts to help children learn important milestones and preschool skills! You can trust Ms Rachel to provide interactive, high quality screen time!"
Rachel started the channel after her son, Thomas, was diagnosed with a speech delay. She struggled to find additional resources to help him with learning to talk, and in an interview with NBC News she said: "His first word was at two years and eight months and it was 'mama' and I had waited for that for so long, As a parent, you want to do anything you can to help them and it's not our fault when our child has a speech delay. A lot of things I teach are things I wish I had known for my son."
Ms Rachel is also an ambassador for children's charity Save the Children and children's bedroom specialists Room to Grow.
Why is Ms. Rachel famous?
Ms Rachel has gained a loyal fanbase because of her educational videos. Since launching her YouTube channel in 2019, Rachel has amassed more than seven million subscribers - and over one billion views. She also has 3.5 million followers on TikTok and 1.5 million followers on Instagram.
Her music series, 'Songs for Littles', features videos of Ms Rachel singing classic children's songs as well as her own original music, and has received the stamp of approval from parents and speech-language therapists too.
Speech language pathologist Michael Tatro previously shared her thoughts on Ms Rachel in a TikTok video, saying, "I think she's fantastic...there is good, solid evidence behind some of the techniques that Ms Rachel uses in her programming." She added, "If you are allowing screen time, I think Ms Rachel is a great option."
But despite her huge following, Ms Rachel makes all her videos from her one-bedroom apartment using a green screen.
Ms. Rachel's cast
Aron Accurso is Ms Rache's husband and a Broadway composer. In addition to children's songs he has several adult musicals in development and he is the Associate Musical Director/Associate Conductor for Aladdin on Broadway.
Beth Jean is an art director, animator and editor for Ms Rachel. Her original children's music has earned her several awards, including grand prize in The John Lennon Songwriting Contest and first place in the Great American Song Contest. She also received a National Parenting Product Award for her album, Let's Put On a Show.
Jules Hoffman is a fellow internet sensation in the world of children's music. They have over 180,000 followers on TikTok and also use their passion for music to teach at a local private school and mentor each summer at the Berklee Songwriting Workshop.
Other notable Ms. Rachel cast and crew members include Rina Cohen, Ashley DeLeon, Natalie Kaye Clater, Frida Matute, Alexa Smith, Keisha Gilles, Angelo Soriano, Simon Kafka, Dennis Stowe and Erin Rosenfeld.
In other news, you might want to know when the Paw Patrol movie is coming out or if there will be a Toy Story 5. We've also looked into the Barbie movie age rating too.
Parenting advice, hot topics, best buys and family finance tips delivered straight to your inbox.