Who left Love Island last night?
Just one day before the Winter Love Island 2023 final, another couple has been dumped...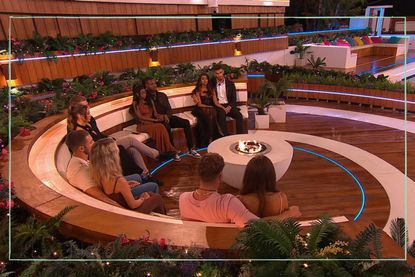 (Image credit: ITV)
Goodto Newsletter
Parenting advice, hot topics, best buys and family finance tips delivered straight to your inbox.
Thank you for signing up to GoodTo. You will receive a verification email shortly.
There was a problem. Please refresh the page and try again.
Here's who left Love Island last night and the islanders who've made it to the final.
Winter Love Island started in January and it's safe to say everyone's favourite reality show has made a splash this series. Be it the presenting debut of Maya Jama, the antics of the new Love Island cast or the presence of TikTok sensation farmer Will Young, everyone's been talking about it. And of course the current subject of conversation is all about who left Love Island after the latest round dumping.
The first contestant was booted off after just 48 hours in the villa, and many more have been sent packing since. Now, two more islanders have been dumped - confirming which couples have made it to the Love Island final.
Who left Love Island last night?
On Sunday 14 March, Jessie Wynter and Will Young left Love Island following a public vote. The pair found themselves vulnerable after two other Love Island couples voted them least compatible.
Ron and Lana also received two votes and Kai and Sanam received one vote, but both couples were saved by the public. Will and Jessie's departure is unlikely to be a surprise to many, as they had found themselves in the bottom three in two previous public votes.
When leaving the villa, Jessie said: "I am so happy to be leaving with Will. Yes, we didn't make it to the final, but I actually feel so happy, we've achieved so much and we get to leave boyfriend and girlfriend."
Will added, "Honestly, best time of my life. Amazing experiences, beautiful love of my life girl. It was dreamy!"
Jessie and Will's departure means that the couples appearing in the Love Island final this series are Ron and Lana, Tom and Samie, Shaq and Tanya and Kai and Sanam.
Who has left Love Island in 2023?
1. David Salako
David Salako was the first to be dumped from the island on Friday 20 January. The 24-year-old Essex lad wasn't picked during the recoupling and left as a result.
The money advisor only entered the South African villa two days prior - immediately making a beeline for Tanya Manhenga. Despite his best efforts to woo the biomedical science student, Tanya chose to stick with Shaq - who she's been coupled up with since day 1.
Islander Lana Jenkins was the last to pick her partner, and after choosing to recouple with Will, David was unfortunately sent home.
Of the recoupling, David said: "I didn't know who Tanya was going to pick. It was a 50/50 split between Shaq and I. Me and Tanya did have a good bond. We just found it easy to have a conversation with each other. But maybe that's all it was between us, just good conversation."
Before leaving the villa for good, David shared some advice for the Islanders going forward. "I feel like people need to be a bit more confident with how they feel," he said. "People are scared of hurting other people's feelings, which is obviously OK. No-one wants to hurt anyone's feelings. But you've just got to be a bit selfish in there."
2. Anna-Mae Robey and Haris Namani
Islanders Anna-Mae Robey and Haris Namani left Love Island on Wednesday 25 January. The pair were chosen to leave the villa by new Aussie bombshells Jessie and Aaron.
Anna and Haris were two of six islanders who were deemed at risk of leaving on Tuesday night's episode. Tanyel, Tania, Tom and Kai made up the rest of the six, though they were saved by Jessie and Aaron on the night. The two new additions had to choose one boy and one girl to leave the island in Wednesday night's episode.
Of leaving the show, Anna-Mae told ITV: "I had such an incredible time, I've made really good memories and friends that will last a lifetime.
"It's definitely something I would do again, I have no regrets because I've had the best ten days of my life!
Some Love Island viewers weren't surprised to see Haris leave, after some controversy surrounded the 21-year-old in the last few days. An old video recently surfaced online of him involved in a fight with another guy. In the video Haris can be seen punching the other man twice, and shouting "I'm not a bully, I'm not a f***ing bully," before turning away from his victim and saying, "On my mum's life."
A Love Island representative issued a statement following the video's release stating that "Language and behaviour in the villa is always closely monitored, and Islanders are reminded of what we consider acceptable during their time on the show.
"Extensive duty of care protocols for all Islanders includes video training and guidance covering language and behaviour."
Haris has also weighed in on the video, since leaving the villa. "I'm devastated that this video has been seen, it's not a reflection of my character," he said. "I'm not someone that goes looking for fights and I didn't want to be in that situation. This was a heat of the moment thing.
"The video doesn't show everything that happened. Afterwards we met up and we cleared the air; we've shaken hands and we get along now."
3. Zara Deniz Lackenby-Brown
Zara Deniz Lackenby-Brown left Love Island in the episode broadcast on Wednesday 1 February. It was the boys' turn to choose who they wanted to couple up with, and when Zara wasn't chosen by anyone, she was forced to leave the villa.
25-year-old Zara is model and property developer from London, and she entered the villa as a bombshell on day 3. After being coupled up with fellow islander Tom Clare, the pair called it quits when during a game of truth and dare Tom revealed that he thought Zara's rival Olivia Hawkins had the "best face" while she had the "best body". In the recoupling, Tom chose to couple up with Ellie Spence and Zara was left single.
On leaving Love Island, Zara said: "Of course it's bittersweet to be leaving the villa tonight - I did have a great time in there despite the ups and downs.
"Clearly the right person for me is on the outside and I'm fine with that. Queen Z is still looking for her king."
Fans were disappointed to see her go, with on fan writing on Twitter, "can't believe zara's going home after what she's been through it's UNFAIR," while another said, "PLEASE do a twist and bring her back , you've done it before and you can do it again!"
The episode saw a lot of movement among the other couples too. Kai swapped Tayel for bombshell Samie, while Aaron stole Lana from Ron after the latter decided he wanted to get to know new islanders rather than commit to Lana.
An iconic Islander from start to finish 👏 #LoveIsland pic.twitter.com/FOWltj8UlqFebruary 1, 2023
See more
4. Aaron Waters and Spencer Wilks
Aaron Waters and Spencer Wilks left Love Island in the recoupling on Sunday 5 February. They were both left vulnerable after a public vote, alongside fellow islander Kai Fagan, who was saved by the girls.
When explaining the decision the girls made, Islander Olivia Hawkins said, "It wasn't an easy decision at all, but we have decided to dump these two boys from the island because even though we believe that they both are in here for genuine reasons, we think that there may be a stronger connection that has been formed over the past few days."
Olivia was referencing her own connection with Kai, which had blossomed in the days leading up to the recoupling after she and Tom called things off, just as Kai decided to put an end to his time coupled up with Tanyel.
When leaving the villa, Spencer said: "It's a shame. Me and Tayel had kind of just really started to get to know each other. There's a time to leave for everyone, but [I] didn't find love."
Aaron added, "It's bittersweet. I don't regret anything, I think I was myself the whole way through. And you know, when one door closes another one opens and I feel like I'm excited."
5. Tanyel Revan
Tanyel Revan was dumped from the Island during a recoupling broadcast on Thursday 9 January. The boys chose who they wanted to couple up with, and at the end of the recoupling Tanyel was left single.
After Tanyel and Kai split, Tanyel was getting to know Spencer. But Spencer left the Island on Sunday 5 February, leaving Tanyel with limited options. She had been getting to know Jordan, but Jordan was also interested in Ellie, who he ultimately decided to couple up with.
Jordan said when he chose Ellie to couple up with: "I've decided to couple up with this girl because since coming into the villa she's been very warm to me. I feel like when we have conversations it's effortless, it's natural, and although I see it as a platonic friendship right now, I do think something potentially could be there."
On leaving Love Island, Tanyel said: "I had the most amazing time. I came in single and I'm coming out single, but I'm more than happy because I didn't force anything and I stayed true to myself.
"There wasn't the kind of man I wanted in the villa, but the type I'm looking for is gonna be out there and I'm gonna find him."
Her departure left many of the Islanders in tears, in particular Ron and Sammie, both of whom she'd struck up a close friendship with.
6. Jordan Odofin and Ellie Spence
Jordan Odofin and Ellie Spence left Love Island on Friday 10 February in a shock dumping brought on by a public vote. The couple received the least votes and therefore were forced to leave the show.
The other two couples left vulnerable after the public vote were Tom Clare and Samie Elishi, and Kai Fagan and Olivia Hawkins. After a tense moment around the firepit, fellow Islander Ron Hall revealed that it was Ellie and Jordan who were going home.
After leaving the villa, 25-year-old Ellie said, "I feel like I was just about to find my husband, so I'm sad to be leaving but it was an amazing experience."
She added: "I think we definitely both came in here looking for love and looking for that special person, but we both found a really nice friendship in each other so that's nice."
28-year-old Jordan said, "Similar to Ellie, I'm trying to find a wife. But, you know, I enjoyed my time in the villa. Good things must come to an end, so I'm excited to see what's out there for me."
7. Casa Amor bombshells
Thursday 17 February saw nine people dumped from Love Island after the Casa Amor recoupling. The Casa Amor bombshells who left the Island were Cynthia Otseh-Taiwo, Lydia Karakyriakou, Layla Al-Momani, Lynda Flix, Kain Reed, Ryan Weekley, Sammy James, Frankie Davey and Bayley Mummery.
Unsurprisingly, the Casa Amor recoupling brought a lot of drama with it. Dumped Islanders Cynthia, Lydia and Layla all felt they had formed connections during their short time on Love Island, and made it clear that they were surprised to not have been chosen.
Cynthia had been getting close to Casey O'Gorman, who chose to stick with Claudia Fogarty, while Lydia had shared a few kisses with Tom Clare, but he chose to stay coupled up with Samie Elishi. Will Young shocked the returning girls when he revealed he'd shared a kiss with Layla, despite being happily coupled up with Jessie Wynter before Casa Amor.
In addition, Shaq Muhammad was left single after Tanya Manhenga brought Irish bombshell Martin Akinola back from Casa Amor with her.
8. Martin Akinola
Martin left Love Island in the episode that aired on 24 February. He was left single during a recoupling due to Tanya choosing to couple up with Shaq, meaning Martin was forced to leave the show.
Martin didn't have an easy ride on the show. After Tanya brought him back from Casa Amor with her, he was pretty swiftly cast aside when she rekindled her relationship with Shaq. On his way out of the door, Martin said: "I'm not gonna say it was the best experience but it wasn't, it is up there in the top ones. Tanya, no hard feelings, you did nothing wrong."
However, he added in his exit video, "Genuinely, I think Shaq might be in love with [Tanya]. But I don't think she's in love with him."
9. Olivia Hawkins, Maxwell Samuda, Claudia Fogarty and Keanan Brand
In a dramatic episode aired on Friday 3 March, four contestants were dumped from Love Island. The Islanders chosen to leave were Olivia Hawkins, Maxwell Samuda, Claudia Fogarty and Keanan Brand.
Olivia and Maxwell's exit had been revealed the day before, on the episode aired on Thursday 2 March, after the pair came bottom in a public vote. However, the end of the episode saw host Maya Jama reveal Olivia and Maxwell would have to choose two other Islanders to leave with them, and it wasn't until Friday that is what revealed they had chosen Claudia and Keanan.
Claudia and Keanan had also been left at risk after the public vote, as well as Shaq and Tanya and Casey and Rosie. The pair were coupled up as friends, after Casey moved away from Claudia to pursue a connection with Rosie, while Keanan had also found a spark with fellow bombshell Rosie.
When explaining the decision to dump Claudia and Keanan, Olivia said, "This has been a really difficult decision for both of us. Do you keep a couple in the could potentially rebuild a flame? Do you keep a boy and a girl that haven't had enough time in here?
"It's been very difficult to make this decision, there's so many options we could have gone for."
Upon leaving Love Island, Claudia said, "Casey's the sort of guy I'd take home to my parents. I definitely saw potential. It surprised me towards the end how he handled things because I felt like we could have worked on the outside."
Meanwhile, Keanan added, "'My time was cut short but I'm confident that if I had another two weeks, more could've happened [with Rosie]…and we might have ended up in a couple."
10. Casey O'Gorman and Rosie Seabrook
On Tuesday 7 March, Casey O'Gorman and Rosie Seabrook left Love Island. The dumping was a result of a public vote that saw Casey and Rosie revealed as the public's least favourite couple.
The pair were the newest couple in the villa, having only been coupled up for a few days after bombshell Rosie chose Casey - who was previously coupled up with Claudia Fogarty - in the most recent recoupling.
Shaq and Tanya and Jessie and Will also found themselves at risk of being dumped following the public vote.
In their exit interview, Casey said, "I'm absolutely gutted to be leaving such an amazing group of people. I'm gonna miss my boys Tom and Will, but to be leaving with Rosie - what I've been looking for - is absolutely amazing."
Rosie added, "I've had the best time in there. I feel the journey's just started."
Who is left on Love Island?
Shaq Muhammad: Airport security guard Shaq is 24 and comes from London.
Tanya Manhenga: Tanya is a 22-year-old student from Liverpool.
Ron Hall: Ron is a 25-year-old financial advisor from Essex.
Lana Jenkins: 25-year-old Lana hails from Luton and works as a makeup artist.
Kai Fagan: Kai is a 24-year-old PE teacher who comes from Manchester.
Tom Clare: 23-year-old Tom is a semi-pro footballer from Barnsley.
Samie Elishi: 22-year-old Samie comes from London and works as a senior estage agent coordinator.
Sanam Harrinanan: Sanam is a 24-year-old social worker from Bedford.
How can I watch Love Island?
You can watch Love Island weeknights and Sunday nights 9-10pm on ITV2 and ITVX with a special highlights show Love Island: Unseen Bits airing on Saturday nights at the same time.
Love Island is also available to stream on BritBox but you will need a subscription (£5.99 per month rolling contract or £79.99 per year).
The Love Island Aftersun filmed in the UK, is a weekly live studio show that keeps fans updated on the series so far, hosted by Maya Jame and broadcast live after Sunday night's episode.
Related features:
Video of the Week
Parenting advice, hot topics, best buys and family finance tips delivered straight to your inbox.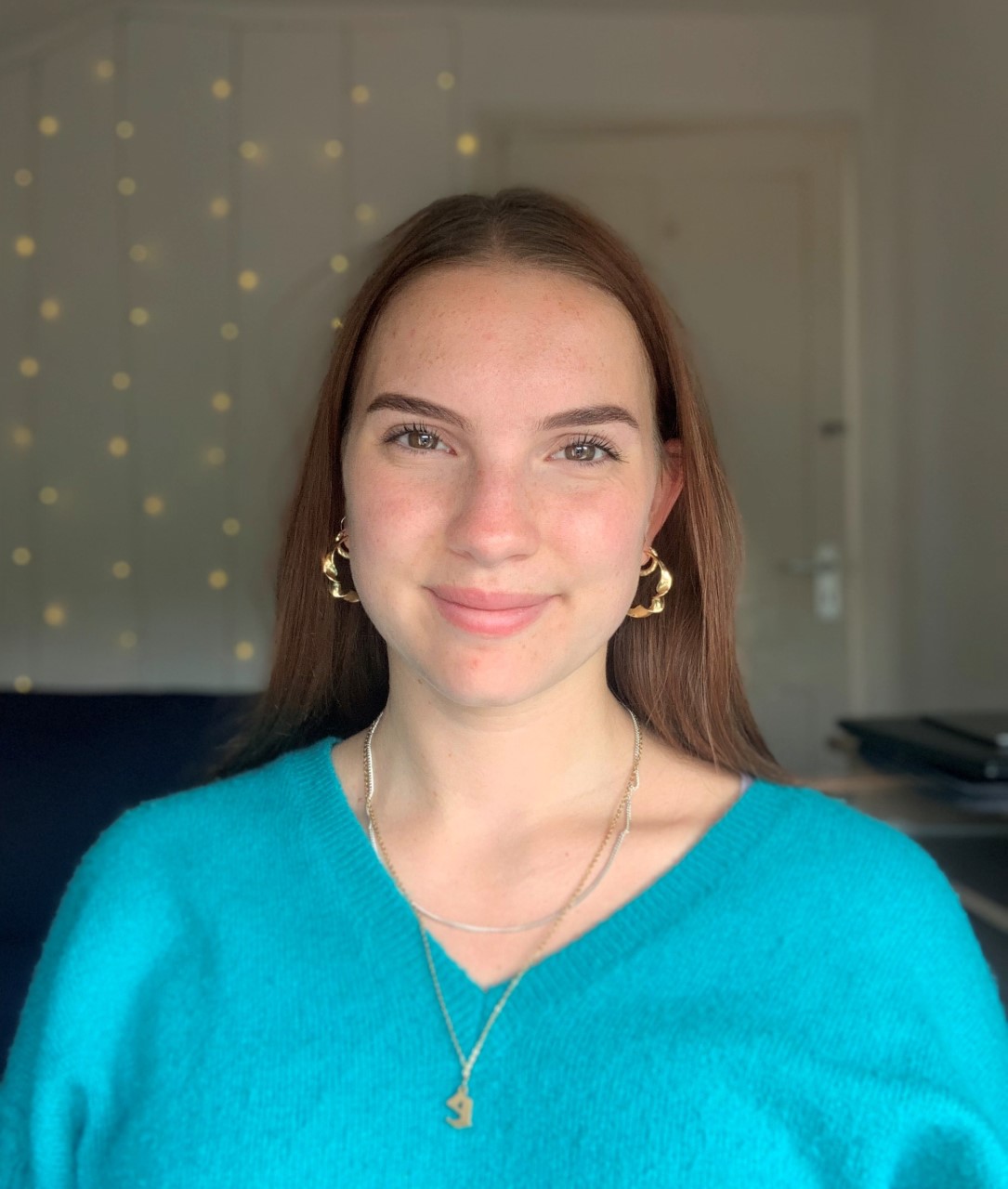 Ellie is Goodto's Feature Editor, having joined the team as a Junior Features Writer in 2022, and covers everything from wellbeing for parents to the latest TV and entertainment. Ellie has covered all the latest trends in the parenting world, including baby names, parenting hacks, and foodie tips for busy families. She has a distinction in MA Magazine Journalism from Nottingham Trent University and a first-class degree in Journalism from Cardiff University, and previously Ellie has worked with BBC Good Food, The Big Issue, and the Nottingham Post, as well as freelancing as an arts and entertainment writer alongside her studies.