Where does David Beckham live? Details of the Beckhams' property empire
Fans of the footballer want to know the details of the breathtaking homes where David Beckham lives.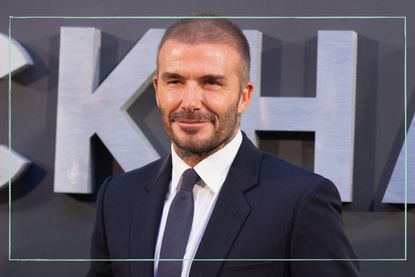 (Image credit: S.A.M/Alamy/Future)
Where does David Beckham live? Along with wife Victoria, the couple are proud owners of some stunning homes across the globe - let's take a look at their property empire.
The Beckham documentary on Netflix is being applauded by viewers and critics alike, for the honest and intriguing insight it offers into the footballing legend. Those wondering how many kids the footballer has with wife Victoria get inside information on the precious offspring they've so fiercely protected over the years, while the four episodes also charter the Beckhams' travel around the world for football. Having played football in Manchester, Madrid, LA and Paris, it's no wonder that viewers want to know where David Beckham lives now.
Another documentary on the streamer covering the life of an infamous face in entertainment has left many wondering where does Robbie Williams live. Meanwhile, the heartwarming The Saint of Second Chances left others asking what happened to Mike and Bill Veeck in the aftermath of the infamous Disco Demolition Night that took place at a baseball event - it's a comeback story like no other.
Where does David Beckham live?
David Beckham and his family permanently reside in London, but they also have properties in The Cotswolds, Miami and Dubai. The pair bought their main residence in 2013, which is a Grade II in an exclusive area of Holland Park - worth an estimated £31 million.
Previously, the couple lived in Spain for a time when David was sold to Real Madrid, with neither of them remembering this time fondly. David said in the documentary "When I first moved to Spain it was difficult because I had been part of a club and a family for my whole career, from the age of 15 to when I was 27. I get sold overnight, the next minute I'm in a city, I don't speak the language. More importantly, I didn't have my family."
Amid rumours of David's infidelity, Victoria and the couples children, Brooklyn and Romeo, reluctantly relocated to Madrid. They purchased a £3 million house, and Victoria went on to give birth to third son, Cruz, in the city.
Speaking of the experience, Victoria said "It was probably, if I'm being honest, the most unhappy I have ever been in my life. It wasn't that I felt unheard because I chose to internalise a lot of it because I was always mindful of a focus that he [David] needed."
In 2007, David Beckham was signed by La Galaxy, meaning the family were moving overseas once again. However, wife Victoria recalled this time in their life much more fondly. She recently told Conde Nast Traveller, "I have to say living in LA was incredible, it was a time that I really got to know, accept and love myself."
Now home and settled in the capital, here is what the Beckham property empire now looks like:
Where does David Beckham live in the UK?
Holland Park, London
The Beckhams purchased their west central London home in Holland Park in 2013. The Grade II–listed Victorian townhouse is thought to have cost around £24million, with the couple spending 18 months and £10million on renovations.
Designer Rose Uniacke was hired to work on the remodelling of the home, which included the installation of a wine cellar and a cinema room to complement the six bedrooms, study, office, gym, and playroom. In a currently variable property market, the home is thought to be worth around £40million.
The family were required to overhaul security at their home in 2022, following a break-in. The burglary happened while the couple were at home, with daughter Harper also present in the house. They remained unaware of events until son Cruz returned from a night out and found a broken window and a ransacked spare bedroom. The police were called and a search for the culprit was launched.
Victoria & David Beckham's opulent abode situated in London's prestigious Holland Park. https://t.co/8zmD2UGhSl pic.twitter.com/2r82AzflrjFebruary 6, 2019
See more
The Cotwolds
The family added to their property portfolio in 2016 by purchasing a Cotswolds countryside pile for £6.15million. Like their London abode, the Beckhams spent plenty of time and money renovating the property, even enlisting Chelsea Flower Show winner Marcus Barnett to overhaul the garden.
Outside, a pergola and an orchard were added, along with a plunge pool, tennis court, swimming pool and football pitch. There's even an Estonian sauna and hot tub to unwind in after any sporting activities. There were rumours at the beginning of the year that the property had been put on the market, but the Beckhams currently appear to still own the lovely home.
During the renovations, the family managed to get on the wrong side of their neighbours, unhappy with the upheaval and level of change being made. They wanted to turn an "existing farm track" into a "temporary construction access track" for two years, causing local unrest.
According to Gloucester Live, neighbour James Worthington said of this taking place "A large spruce pine tree has been felled already, the roots are all in the ground, a membrane has already been laid, posts have been installed in the ground with barbed wire instead of rails on both sides of this already laid track." Neighbours alleged the Beckhams were "never satisfied with what they've got."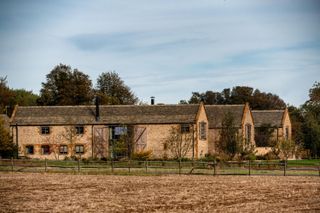 Where does David Beckham live in the USA?
Miami
The Beckhams also own an incredible Miami penthouse, thought to have set them back around £17.5million. Located in the One Hundred Museum building, the structure was reconfigured to replicate a luxury hotel for the 100 people residing there. Boasting stunning views of Biscayne Bay and the Miami skyline, each penthouse comes with its own rooftop pool.
There is also a home gym to accommodate the entire family, and it's the only residential space in Miami with a helipad. The other luxury spaces open to residents of the building include a bar, spa, a hair and beauty salon, a juice bar, and a sunbathing area.
A Yacht
It's alleged that holidays with Elton John and David Furnish were the inspiration for David to buy himself a yacht in 2021. He spent £5million on the 93.5ft vessel, which has been named Seven - this is both his daughter's middle name, and his shirt number when he played for Manchester United.
The boat, moored in Miami, was used to house family staying in Miami for Brooklyn and Nicola's wedding in April, 2022. It's thought the family will spend time exploring the areas surrounding Miami from the waterways with their extra mode of transport.
Sharing a picture of all four of his children on the water to Instagram recently, David captioned the snap "My biggest success & biggest love is my family thank you firstly to Mummy for making Daddy a dad (I know kids sorry) and secondly dad really loves you all more than you can imagine. Keep being yourselves and keep dreaming. @victoriabeckham @brooklynpeltzbeckham @romeobeckham @cruzbeckham #HarperSeven Love You All."
Where else does David Beckham own a house?
Dubai
The family also own a £4million home in the Burj Khalifa in Dubai. It appears to be their least frequently visited house, rarely making an appearance on social media. David and Victoria also bought another property in Dubai in 2002, a villa in Palm Jumeirah.
It's thought they spent £1.3million on the home, with the value rising to £8million further down the line. After not making much use of the property, it's thought they gifted it Tony and Jackie Adams, Victoria's parents.
Where else have the Beckham's lived?
Alderley Edge, Cheshire: David and Victoria's very first home together was a penthouse in Alderley Edge. They bought the home in 1998, and sold it in 2002.
Sawbridgeworth, Hertfordshire: Dubbed 'Beckingham Palace' by the media, the Beckhams bought this Grade II–listed home in 1999, which boasted 24-acre grounds, including tennis courts and a football pitch. The property was sold in 2014.
Nether Alderley, Cheshire: In 2001, the Beckhams purchased a converted barn. The family moved out of the property in 2005, and it was sold in 2012.
Bargemon, South of France: In 2003, the Beckhams purchased a 19th-century mansion in France, with an infinity pool, a pool house, farmhouse guest quarters, and even a chapel. The property went back on the market in 2016.
La Moraleja, Spain: When David transferred to Real Madrid, the Beckhams bought a home in Spain. Unfortunately, when David left for LA Galaxy in 2007, Spain was in the midst of a real estate crash, and it took eight years before the home was sold.
Beverly Hills, California: After arriving in the States in 2007, the Beckhams bought a six-bedroom and nine-and-a-half bathroom property, complete with an elevator, library, and a combo media and music room. This property was sold in 2018.
You might also want to know who directed the Beckham documentary. For more celebrity inside info, find out what we know about where Ryan Reynolds lives, and his life at home with his wife and kids. We also have everything you need to know about fellow Welcome to Wrexham star Rob McElhenney, and whether he's married with kids.
Parenting advice, hot topics, best buys and family finance tips delivered straight to your inbox.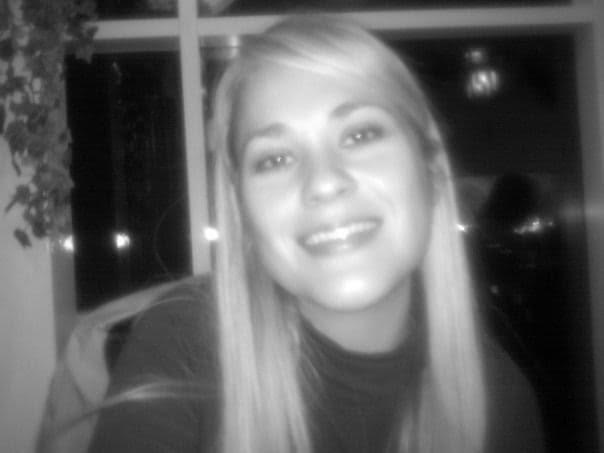 Lucy is a multi-award nominated writer and blogger with six years' experience writing about entertainment, parenting and family life. Lucy has contributed content to PopSugar and moms.com. In the last three years, she has transformed her passion for streaming countless hours of television into specialising in entertainment writing. There is now nothing she loves more than watching the best shows on television and telling you why you should watch them.