Why has Holly quit This Morning? Reasons behind her departure
Her long stint on the show has come to an end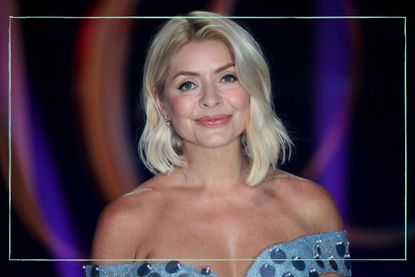 (Image credit: Steve Bealing/Landmark Media/Alamy)
Why has Holly quit This Morning? News has broken that the beloved star has left the ITV show after a long stint on the famous sofa.
It's been a turbulent year for Holly Willoughby. Rumours began to fly earlier in the year that she and then co-star Philip Schofield had fallen out, and she was taking part in a new TV show without him. Schofield's subsequent exit from This Morning soon followed, amid his confession over an affair with a colleague.
Holly put on a brave face in the wake of Schofield's departure, but replicating their chemistry after over a decade of presenting together proved difficult. Holly was not on This Morning over the summer due to a regularly scheduled break to spend some time with her husband and children, but rumours she was closer to leaving the This Morning sofa continued to gain traction. Now the news has broken that Holly really has quit the show, we reveal the reason why she's taken the plunge after 14 years at the helm.
Why has Holly quit This Morning?
Holly said in a statement that she is quitting This Morning for "me and my family."
The news comes after the presenter has been absent from the show since last week, when it emerged a man had been charged with soliciting to commit murder after an alleged plot to kidnap Holly was uncovered. According to a BBC report, a 36-year-old Essex security officer was charged with soliciting to commit murder over an alleged plot to kidnap the TV presenter, resulting in her spending some time at home under police protection.
The man in question reportedly solicited a third party from the US to carry out his murder plan, and was "assembling a kidnap and restraint kit, capable of encouraging or assisting the commission of the kidnap" of Holly.
An ITV spokesperson said "This news has come as a huge shock to everyone at This Morning and ITV. We are providing all of the support we can to Holly and her family at this incredibly distressing time."
When This Morning aired following the news, Dermot O'Leary added "We are not going to talk too much about it but Holly is on the front pages after police arrested a 36-year-old man over an alleged kidnap plot."
Holly hasn't referenced the incident in her statement of intention to leave the show. Instead, she wrote on Instagram on October 10 "I have let ITV know today that after 14 years, I will not be returning to This Morning."
She added "To everyone who has ever worked on the show over the years, thank you so much. This is such a difficult goodbye, you are incredible and I forever will be proud of what we've done together.
"Thank you for everyone at ITV for being supportive. To every guest who has sat on our sofa, thank you. Most of all, thank you to the wonderful viewers. You've been so loyal, so supportive and the very best company every day."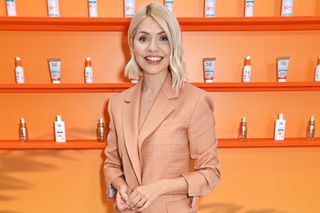 Who is Holly Willoughby's alleged kidnapper?
Gavin Plumb from Potters Field in Harlow has been accused of collating a plot to kidnap and murder Holly Willoughby.
The father-of-two is accused of plotting online with a man from the US on October 3 and 4, to carry out their plan. District Judge Caroline Jackson remanded Plumb into custody until a plea hearing takes place at Chelmsford crown court on November 3. A report by the Evening Standard suggested Plumb only spoke to confirm his name, date of birth and address during his initial hearing, and notified the court of his job as a security guard in Harlow.
He was said to be wearing a green t-shirt emblazoned with "Aged to Perfection" during his appearance. Detective Superintendent Rob Kirby from Essex and Kent Serious Crime Directorate said in a statement "This was an extremely fast-paced investigation, with many of our officers and national partners working overnight to secure these charges."
He added "The safeguarding of any victim is paramount and we will continue to prioritise this and working with the Metropolitan Police Service as the investigation proceeds."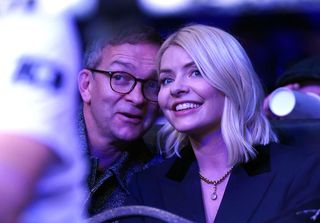 Who will replace Holly Willoughby?
Holly's replacement on This Morning is yet to be announced, however speculation is mounting over who will be taking over her role.
Ben Shephard is currently thought to be a frontrunner for the role of This Morning host. There was already increasing rumours he was set to join the show permanently, following Philip Schofield's departure.
According to MailOnline, when asked about the prospect of him presenting the show, Shephard said cryptically "What I can tell you is I'm doing some more [presenting on the show] – I'm gonna be doing some more but I'm just helping out really. So I've got some days coming up between now and Christmas. So I'm not exactly sure but I'm still very, very much part of the furniture..."
Popular Alison Hammond could also take over. She is already a veteran presenter on the show, having worked there as a showbiz reporter, and standing in for Holly when she was absent. Her career is currently soaring, with her role as Bake Off presenter cementing her place as a sought after face to front top series.
Josie Gibson and Rochelle Humes are also thought to be potentially in the running to fill Holly's shoes. Like Alison Hammond, both have appeared regularly on This Morning already, and have made names for themselves presenting there.
Where does Holly Willoughby live?
Holly lives in south west London with her husband, Dan, and three children, Harry, Belle, and Chester.
The star doesn't share many pictures from her home to social media, but it is thought the house is an Edwardian property with six bedrooms. Occasionally, fans have been able to glimpse Holly's kitchen and dining room in her snaps, and it seems she has a very large garden - perfect for three children and a dog.
Holly has often been candid about the guilt she feels over balancing life at home with her children, and work. During an appearance on The One Show, she once said "It's totally normal. But what I would say is – and this is what I really have to focus on – where's the guilt coming from? Because I think the problem with working mums is that I'm feeling guilty because I'm not there to drop my kids off in the morning, because I have to go to work."
She added "What I'm feeling guilty about, is that in some way I'm telling myself that I clearly don't love my kids because I love my career more than my children, which is why I'm choosing to do this. I know that's not the case because I know I love my kids more than anything on this planet. So why am I thinking like that? And it's because I believe that's what everyone else is thinking."
Holly has recently opened up about her childhood struggle with dyslexia, and giving up on the idea of a fourth child with husband, Dan. While the presenter won't be seen on This Morning anymore, she will be back for Dancing on Ice 2024.