Will there be a season 2 of Glamorous? Here's what the fans are saying
There are high hopes for a second outing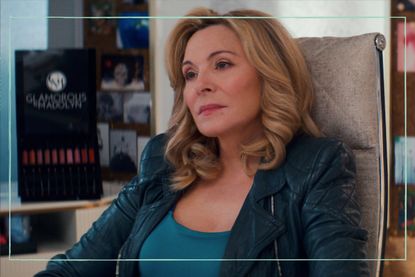 (Image credit: Netflix/Future)
Goodto Newsletter
Parenting advice, hot topics, best buys and family finance tips delivered straight to your inbox.
Thank you for signing up to GoodTo. You will receive a verification email shortly.
There was a problem. Please refresh the page and try again.
Will there be a season 2 of Glamorous? Now everyone has binge watched Kim Cattrall's new show, it's the only question they have.
Just in time for Pride Month, Netflix released the fabulous Glamorous. Following the life of gender non-conforming queer man Marco Mejia (Miss Benny), the story begins with the makeup obsessed influencer stuck in a rut. His life takes an upturn in a very much The Devil Wears Prada-ish way, when legendary makeup mogul Madolyn Addison (Kim Cattrall) hires him to advise on her beauty brand. The opportunity offers Marco the chance to ponder who is is and what he wants from life, and most importantly - what it really means for him to be queer. Fans who have already flown through the 10 episodes are keen to find out whether the series will be returning, and here's everything we know.
Pride Month also saw the release of The Ultimatum: Queer Love on the streamer. After watching the drama unfold on the dating show, fans have been asking are Lexi and Rae still together? We have the answer to this, and also to whether Sam and Aussie are still a couple, and if Xander and Vanessa went the distance.
Will there be a season 2 of Glamorous?
Netflix is yet to announce a season 2 of Glamorous, but fans certainly appear to be hoping for the show's return.
Star Miss Benny who plays Marco, has spent plenty of time on Instagram promoting the show, receiving an overwhelmingly positive response to it in the process. Not long after announcing all episodes had landed, one fan wrote on the star's Instagram post "Binge watched every episode!!! S2?"
Another was quick to add "You're so so glamorous. The show needs to be picked up for a second season!" Echoing these statements, another fan gushed "We love it @missbenny please season 2!!!!!" One viewer simply said "This series is a masterpiece!!! I'm already rewatching for the second time️. And you Miss Benny, you are awesome!"
Speaking to the Hollywood Reporter, Miss Benny certainly alluded to wanting the show to continue, and for representation to carry on in future TV shows. He said "There are so many unique challenges you face as somebody who is gender-nonconforming, specifically when you're assigned male at birth and you present very feminine.
Almost every single character on the show is a different shade of queer. I hope that people will watch the show and want to give more opportunities to people like me and people like the rest of the cast because we had so much fun making it. It's just such a good time."
What happened at the end of Glamorous?
In the final episode of Glamorous, Marco hosts a live stream in which he accidentally bad moths fellow influencer, Miss Waverly.
Her fans are really angry about this, and Marco's colleagues are not particularly impressed either. With Marco's mom leaving for Phoenix and him still struggling to find a new house to move into, things aren't looking great. Marco decides to get Ben on board to find, and apologise to Miss Waverly - despite the apparent coldness Ben displays towards Marco, he agrees to help and gives him the address of the hotel she's staying at. However, with an army of her fans at the entrance, he can't get near her.
Venetia, who had been fired for leaking the secret Glamorous makeup formula, suddenly finds herself needed again. When the rollout for the new organic products comes around, Venetia is the only person who can successfully lead the campaign. Madolyn agrees to let staff ask for Venetia's advice, and she ends up being re-hired and promoted to the position of Glamorous Chief Executive.
After chatting with Ben and Parker at a bar, Marco takes Ben and they head to Venetia's promotion party. Fielding many questions about his dating life, Marco reveals he isn't actually dating anyone, while he decides who he is and what he wants. With Marco also still also figuring out how he identifies, Ben is later seen at a clinic for transgender patients, suggesting he has worked out his own identification or is seeking further advice.
Chad tells Madolyn he plans to leave Glamorous, and although sad about seeing her son leave, Madolyn is comforted by driver - and love interest, Teddy. Meanwhile, Marco receives a letter from Miss Waverly offering forgiveness for the live-stream mishap, and all is ok between the pair once again. In the closing moments of the series, Chad tells Madolyn his dad has arrived. Having never seen who his dad is, this cliffhanger moment could be leaving the door wide open for season 2...
Glamorous: Cast
Kim Cattrall (Sex and The City, Queer as Folk) as Madolyn Addison
Miss Benny (Love, Victor, American Horror Stories) as Marco Mejia
Jade Payton (Daybreak, The Rookie) as Venetia Kelaher
Zane Phillips (Legacies, Fire Island) as Chad Addison
Graham Parkhurst (The Umbrella Academy, Titans) as Parker
Michael Hsu Rosen (Pretty Smart, Tiny Pretty Things) as Ben
Ayesha Harris (This Is Us, Daisy Jones & The Six) as Britt
Damian Terriquez (Red Bird Lane) as Dizmal
Diana-Maria Riva (The West Wing, Dead To Me) as Julia
Kaleb Horn (The Hardy Boys, Locke & Key) as Nowhere
Lisa Gilroy (Brooklyn Nine-Nine, Jury Duty) as Alyssasays
Mark Deklin (Grace & Frankie, Blue Bloods) as James
Nicole Power (Kim's Convenience, Strays) as Mykynnleigh
Ricardo Chavira (Jane The Virgin, Scandal) as Teddy
Is Glamorous worth watching?
There is a clear critic/audiences divide, with critics not being a fan of Glamorous, and audiences loving it.
Lucy Mangan from The Guardian offered two stars, saying Kim Cattrall looked "bored out of her mind." She continued "Madolyn could have been a catalyst for making something of a series that is otherwise just full of characters telling each other to be brave and be themselves, and actors trying to make lines such as 'I'm flopping like a Katy Perry single' and 'You're so focused on what people want you've forgotten what people need! Love! Light! Inspiration!' work. Send it for a full makeover, please."
Angie Han from Hollywood Reporter was in agreement, adding "Glamorous talks a big game about bravery and ambition but defaults to safe and predictable choices at nearly every turn. In the end, its shallowness dooms Glamorous to forgo the one thing Marco spends the season looking for: an authentic sense of self."
However, one audience member said "A breath of fresh air! Love the characters - especially lead characters Marco, played by Miss Benny, and Madolyn Addison, played by Kim Cattrall who is at her best. Great fashion, fun storylines, and a real joy to watch."
Another added "I was reluctant but this is SO adorable, funny and actually resembles the experiences of queer people living in NYC. There's lots of fun cameos if you're in the know with drag. At this time in the states it's a must watch if you care to learn about our world and variety of experiences."
Never Have I Ever season 4 is riding high on Netflix, offering a different kind of representation. Season 4 turned out to be everything fans hoped for an more, but some were left divided over who Devi ends up with in the finale - what did you think?
Parenting advice, hot topics, best buys and family finance tips delivered straight to your inbox.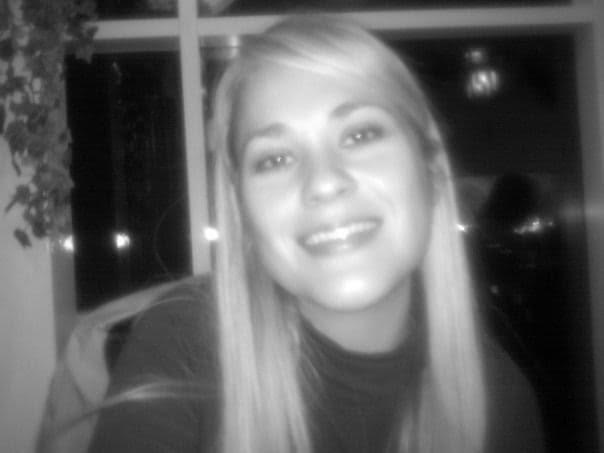 Lucy is a multi-award nominated writer and blogger with six years' experience writing about entertainment, parenting and family life. Lucy has contributed content to PopSugar and moms.com. In the last three years, she has transformed her passion for streaming countless hours of television into specialising in entertainment writing. There is now nothing she loves more than watching the best shows on television and telling you why you should watch them.