Never Have I Ever season 4: Here's everything we know
The smash hit show is back for its fourth and final season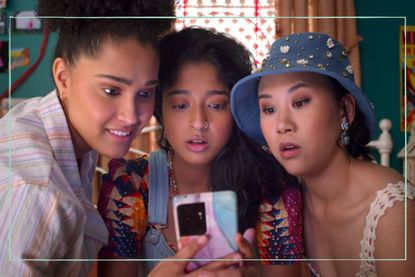 (Image credit: Netflix/Future)
Goodto Newsletter
Parenting advice, hot topics, best buys and family finance tips delivered straight to your inbox.
Thank you for signing up to GoodTo. You will receive a verification email shortly.
There was a problem. Please refresh the page and try again.
Never Have I Ever season 4 is finally here, after what feels like the longest wait in history. Settle down to read everything we know about it, and what to expect.
Mindy Kaling and her fantastic Never Have I Ever cast shot straight to the Netflix number one spot with the show's season 3 outing. Following our hero Devi (Maitreyi Ramakrishnan) navigate not only the highs and lows of adolescent crushes but also deep rooted grief at the death of a close family member, the previous season saw her make some serious decisions about her future at Sherman Oaks. There was also major drama surrounding which one of the people she'd been romantically entangled with, and fans are desperate to know who Devi ends up with. As Devi steps into her final high school year, read on to find out everything we know about Never Have I Ever season 4.
Elsewhere on Netflix a reality show has the world gripped, and we reveal how old the Selling Sunset cast members are, and who they are dating. If you've ever wondered about the net worth of the glamorous lot touting the lavish properties on the show, we have the lowdown on the Selling Sunset cast net worth. However, Amanza's recent health scare on screen proves that money isn't everything.
Never Have I Ever season 4 release date
The Never Have I Ever season 4 release date is June 8. Prepare to make the most of every second of every episode, because this is the very last outing for the show.
Mindy Kaling wrote an emotional tribute to the cast and series on Instagram, in the run up to the season 4 premiere. She said "When @loulielang and I created a show about an Indian girl making her way through high school, grieving the loss of her father but trying to be cool and normal, we wanted to make something personal that the two of us would want to watch.
To feel better about missing our dead parents and shine a light on the experience of being headstrong nerds in high school. The outpouring of love for the show has been the highlight of my career. It's so meaningful when someone comes up to me at the airport or CVS or wherever and tells me that they watch the show and feel seen.
I love what I get to do, and I understand how lucky I am to be able to work in Hollywood at all. I hope the strike ends soon. It sucks to miss all these fun and meaningful milestones, but it's a great example of what we are willing to sacrifice to be treated fairly."
What will Never Have I Ever season 4 be about?
The biggest season 4 news is the reveal that Devi had sex with Ben. If you think back to the season 3 finale, this was teased in a major cliffhanger.
In the midst of Devi making big decisions about whether or not to leave Sherman Oaks and attend Shrubland, she had pocketed and forgotten about a note Ben passed to her. After discussing her decision to stay at Sherman Oaks for her final high school year with her mom, she went for a lie down.
Feeling something in her pocket when she eventually gets to rest for a moment and take stock, the final moments of season 3 see Devi retrieving the note, which reads "ONE FREE BOINK." She's then seen knocking on a door and passing the note to a freshly showered Ben who is on the other side. The pair were sharing a kiss as the bedroom door closed on them. Season 4 confirms the "boink" took place, and will likely explore the aftermath of this for Devi and her tangled love life.
For those concerned we had seen the end of Paxton fear not, because he is also coming back. He might have left to study in Arizona, but he arrives at Sherman Oaks in season 4 donning a suit - the reason for this official-looking attire is currently unknown. Fans are not only glad Paxton made his way back for the final season, but are desperate for him to end up with Devi. One fan wrote on Paxton actor Darren Barnet's Instagram "If Paxton and Devi don't end up together, I don't know, what's the point?"
A string of comments followed, agreeing with the poster. One wrote "If they don't, I will cry." Another followed with "Team Paxton, it's all I live for," and "This better end with Daxton I swear," concluded the general feeling that the majority want the pair to end up a couple. A wedding is also set to take place in the finale, but the cast and crew have remained very tight-lipped about who will make it down the aisle.
Never Have I Ever season 4 cast
Maitreyi Ramakrishnan as Devi Vishwakumar
Darren Barnet as Paxton Hall-Yoshida
Jaren Lewison as Ben Gross
Ramona Young as Eleanor Wong
Lee Rodriguez as Fabiola Torres
Benjamin Norris as Trent
Poorna Jagannathan as Dr Nalini Vishwakuma
Richa Moorjani as Kamala Nandiwadal
Ranjita Chakravarty as Nirmala Vishwakuma
Niecy Nash as Dr Jamie Ryan
John McEnroe as himself
New cast member Michael Cimino (Love, Victor) is the major new addition to the show for season 4, portraying the latest Sherman Oaks love interest Ethan. It appears his character will confuse Devi's love life even further.
The actor shared some stills from the show to his Instagram account featuring Devi sprawled across his lap, and his character shirtless. How disruptive he'll be to her path to love and Princeton, remains to be seen...
Why is Never Have I Ever ending?
Never Have I Ever is ending because Mindy Kaling and Lang Fisher felt 4 seasons was enough to bring Devi's story to a close, and they didn't want the characters to look too old for high school.
Kaling said "Every year the cast is getting older and we want them to be believably in high school. We knew how we wanted to end the show when we started the show. And four years does seem just to be like the perfect amount of time for a high school show."
Fisher added "I think it feels nice to us now to have four seasons for four years in high school because high school shows are hard. You don't want everybody to be in their mid 30s still in high school, you know. So you have to let them grow up a bit. But it feels nice to know that this was our last season so that we could really land the plane in the right way. Hopefully, fans will be very happy with the way we wrap things up."
With the story definitely not continuing into college years, there's just 10 episodes left before we find out if Devi is #TeamPaxton, #TeamBen, #TeamEthan, or a something altogether different.
Related Netflix Features:
Video of the Week
Parenting advice, hot topics, best buys and family finance tips delivered straight to your inbox.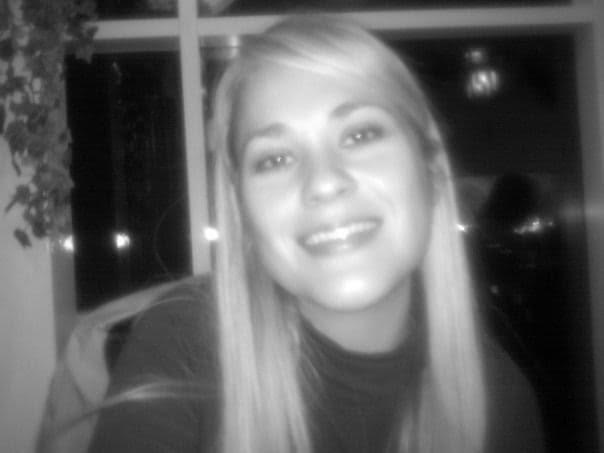 Lucy is a multi-award nominated writer and blogger with six years' experience writing about entertainment, parenting and family life. Lucy has contributed content to PopSugar and moms.com. In the last three years, she has transformed her passion for streaming countless hours of television into specialising in entertainment writing. There is now nothing she loves more than watching the best shows on television and telling you why you should watch them.