Best Cyber Monday microwave deals still in stock 2022
Here are the best Black Friday and Cyber Monday microwave deals for 2022 from Amazon, Robert Dyas and more...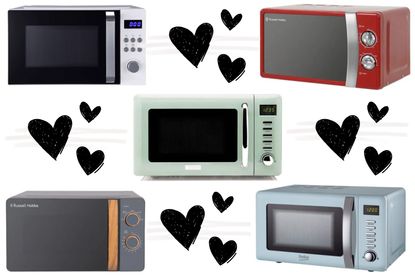 (Image credit: Future / various brands)
Goodto Newsletter
Parenting advice, hot topics, best buys and family finance tips delivered straight to your inbox.
Thank you for signing up to GoodTo. You will receive a verification email shortly.
There was a problem. Please refresh the page and try again.
Bag yourself a bargain with this range of Cyber Monday microwave deals for Black Friday and Cyber Monday this year.
A microwave is a great choice if you're looking for an energy-efficient way to cook, reheat and defrost food. Microwaves are much cheaper to run than ovens; "For example, to use a 700W microwave for 20 minutes will cost around 6.5p, but using an oven for the same amount of time will cost about 20p, according to the Citizens Advice Bureau calculator," says Money Editor, Sarah Handley.
If you're on a tight budget a solo microwave is the best option for you as often solo machines tend not to cost too much and depending on the brand and model you choose are durable and long-lasting. Of course, if you want to really make the most out of your microwave and budget is not an issue - a grill or combi microwave is the next stage giving your more energy-efficient options in the long run.
And it's not just microwaves discounted for Black Friday and Cyber Monday, we have a range of Cyber Monday coffee machine deals up for grabs as well as Cyber Monday air fryer deals too.
Where to find the best Cyber Monday microwave deals
Cyber Monday microwave deals 2022: LIVE
Best microwave brands to buy on Cyber Monday 2022
What type of microwave is right for you?
Before choosing to buy a microwave, it's best that you do a bit of research about which type of microwave you'd like to opt for and what the purpose of the microwave will be.
You also need to keep in mind the size of the microwave you're looking for - whether it will fit on your kitchen countertop comfortably or it will slot into your built-in kitchen unit without struggle.
Here are the microwave types you can choose from:
Solo microwaves - Standard, freestanding 'solo' microwaves are the type you are probably most familiar with. They are simple to use with often a handful of functions specifically reheating, defrosting, and cooking. In the middle of a solo microwave is a rotating plate that rotates when warming food through to ensure no cold spots and everything is thoroughly heated. Solo microwaves are much cheaper than grill or combi microwaves.
Grill microwaves - Similar to solo microwaves, often freestanding and coming in a variety of different shapes, sizes, and colours, grill microwaves often have a rotating plate, functions to cook, defrost and reheat, plus an added bonus of a grill rack at the roof of the microwave unit to crisp, or brown foods and meals.
Combination microwaves - Combination microwaves are borderline ovens. They can do all the functions of a regular microwave, often grilling too as well as roasting, baking, steaming (depending on the model you opt for), and so on. They are often quicker and more powerful than solo microwaves. And of course, because of all these added functions, they are much more expensive.
Built-in microwaves - If you've recently had a new kitchen fitted, you can often opt for a microwave to be built into your kitchen units (like some ovens can too) Depending on the brand and model you choose, built-in microwaves can vary from standard, solo microwave-style functions such as defrosting or they can be more high-tech with grill, baking, wifi connection and so on. Much pricer than solo, grill, and combi microwaves and you will need to know that the model you are choosing will fit into your kitchen.
Tried and tested microwaves to buy on Cyber Monday
This solo, freestanding microwave by Russell Hobbs features five selectable power levels, an automatic defrost setting, and 700 W energy. It's an efficient model that is easy to use and clean. It also features a 30-minute timer which can be set prior to cooking. The chrome handles and dials add to its stylish, retro design.
Goodto.com reviewer, Jake Fletcher says: "We were drawn to the look and style of this microwave, to begin with. We were looking for something retro and unique to add to our countertop and it certainly looked the part. It's such a simple model to use and is very straightforward to set up and get going. We've had our microwave now for at least 5 years and it's still going strong. Certainly worth the money."
---
Samsung certainly know a thing or two when it comes to sleek, modern microwave designs and this Samsung MW3500K Solo Microwave Oven with Health Steam is just that. Featuring 1150 W power, a 23 litre capacity as well as a steam feature which allows you to healthily steam foods during the cooking process. It also features a quick defrost setting which you can adjust to suit your chosen food (choosing from 5 common food types)
Goodto.com reviewer, Alex Aldred says: "This is a really efficient machine that heats food fast, defrosts at record speed and so far has ticked all the boxes for us. The steam function is a great choice if you're looking to cook a little healthier and its really easy and simple to use too. We just love the sleek, modern design of this model and it certainly looks the part on our kitchen counter. The ceramic coating on the inside of the microwave is a great idea and so far we've had no scratches or rust. Highly recommended machine."
---
Top tips for buying a microwave on Cyber Monday
Before you start bagging yourself a Black Friday bargain we'd recommend that you do some research into which type of microwave you'd like to buy. You need to consider what you're going to use the microwave for as well as how big or small you need it to be.
Research
"It may sound like a boring conversation to start with friends or family but if you're looking to buy a new microwave - whether that's upgrading your old or joining the microwave club as a new member, ask around," says Food Editor, Jessica Dady. "Ask others which brand of machine they have, how long have they had it for, and so on. The main thing to keep in mind when buying a microwave is that you want it to last, be worth the money and do the job efficiently."
Reading online reviews of the model you're looking at is also a great idea then you can get a variety of opinions on the machine you choose before clicking the 'add to basket' button.
Measure
"It may sound like an obvious one but before you fully commit to a freestanding microwave in your kitchen, will it fit on your kitchen counter? Or if you're choosing a built-in type, will it fit in your kitchen unit? Measure, measure, and measure. Once you've got exact figures regarding the space you're working within the kitchen then you can look at microwaves that will fit in that slot," says Food Editor, Jessica Dady.
You will need to make sure that wherever you place your microwave it has ventilation, particularly around the sides of the machine, so don't cosy it up against surfaces that will be damaged by heat or can cause a fire hazard. Keep in mind the extra space you need around the microwave too. For example, you need to allow extra space for the door to open fully, and you will need to position the microwave near a plug socket.
Shop around
If you're keen on a Samsung microwave, a Russell Hobbs model, or a Panasonic combi microwave, shop around. Look on a variety of different websites and compare prices with a variety of different retailers to get the best deal. Even having a browse in-store is a great shout if you've got time and don't mind the hustle and bustle of Black Friday sales.
Best Cyber Monday microwave deals from last year
Last year we saw a variety of brands taking part in the Black Friday sales with a huge amount of discounts across a wide range of retailers.
Toshiba, Sharp, Samsung, and Panasonic were just a handful of sought-after microwave brands that were discounted last year.
Retailers such as Argos, Amazon, AO.com, Robert Dyas, and John Lewis had some of the best Black Friday deals for 2021.
Video of the Week
Parenting advice, hot topics, best buys and family finance tips delivered straight to your inbox.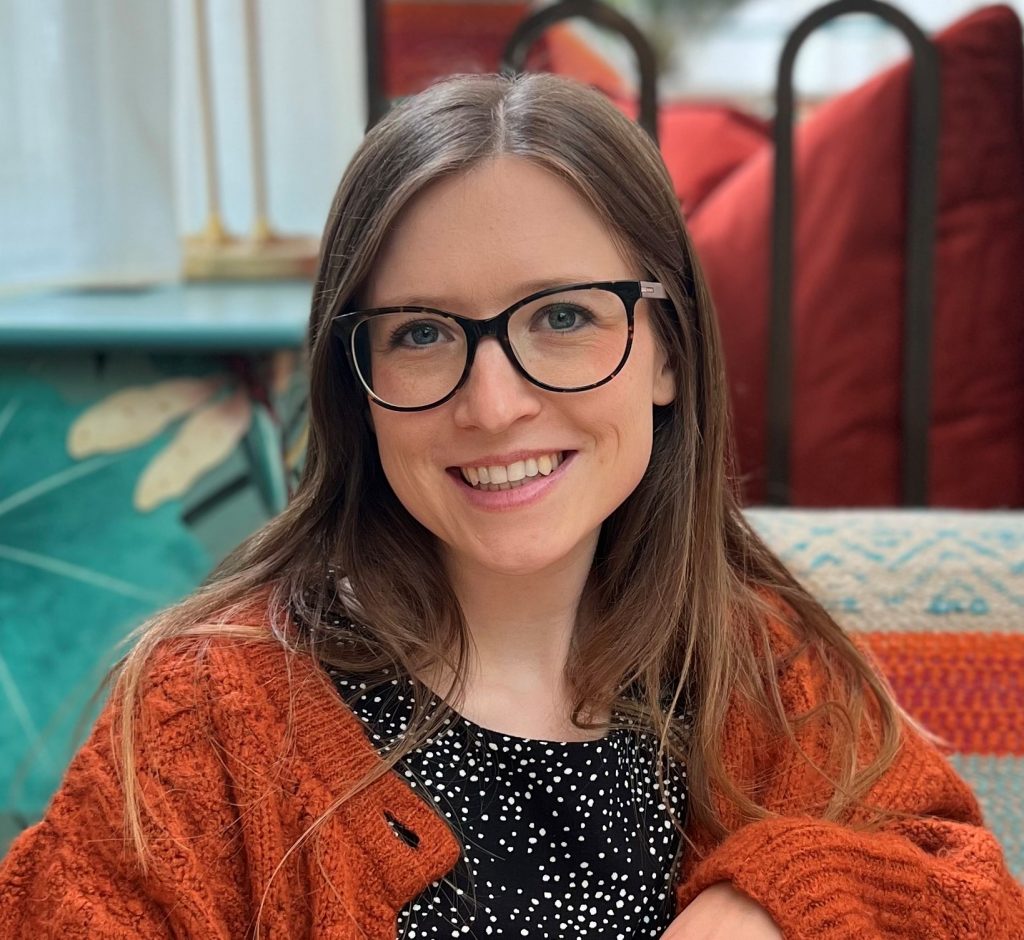 Jessica Dady is Food Editor at Goodto.com and has over 10 years of experience as a digital editor, specialising in all things food, recipes, and SEO. From the best food hampers to cookbooks, from the best cake stands to kitchen appliances, Jessica has a wealth of knowledge when it comes to must-have food products. A passionate baker, she spends some of her time creating celebration cakes for friends and family including her two lucky children.