Is Vicky Pattison married and does she have kids?
Is Vicky Pattison married and does she have kids? Here's what we know about the reality TV star's plans for the future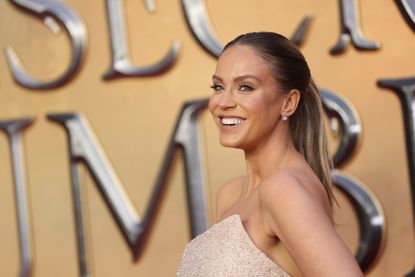 (Image credit: Getty Images/Mike Marsland/WireImage)
Her recent appearance in the House of Commons has made headlines this month, with people wanting to know is Vicky Pattison married and does she have kids?
The former Geordie Shore star has become somewhat of a household name as she became one of the nation's favourite I'm a Celebrity contestants (along with the likes of broadcaster Carol Vorderman), and opened up about the heartbreaking reason for not having kids in her tell-all Channel 4 documentary last summer.
Now, the 35-year-old is getting political and has spoken about her PMDD diagnosis.
Here's what we know about the author and podcast host.
Is Vicky Pattison married?
Vicky Pattison is engaged to Ercan Ramadan and the couple are due to marry next year.
The former TOWIE star popped the question last year in Dubai, where he first told Vicky he loved her six months into their relationship.
The pair first came across each other on Instagram when Vicky 'liked' one of Ercan's photos.
Both of them were in relationships at the time, until three years later when Vicky ended her relationship and Ercan broke up with his girlfriend.
Eventually, the two went on their first date to NOBU, and recalling a story on her podcast The Secret To…, it was clear that Vicky had found the one.
She said: "When Ercan went to the toilet, I texted the group chat and said 'my hat girls, I'm marrying this man'".
Wedding planning is well underway, but in the early stages.
The couple – who will have been together for five years at Christmas – have had their "eyes opened" by how much their big day might cost after returning from a trip to Tuscany to see four wedding venues.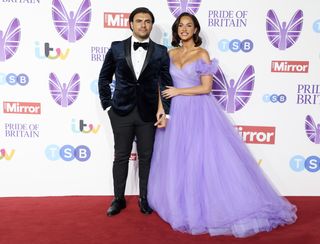 Does Vicky Pattison have kids?
Vicky Pattison does not have kids but she has been very open about her egg freezing journey on social media.
Known and loved for keeping it real on Instagram, Vicky posted a gallery of photos in April 2023 to mark the official start of their egg freezing journey after a cyst, that was preventing her from beginning the process, had been removed.
She captioned the post: "For those of you who've been following my egg freezing journey, you'll know that at the start of the year we had a bit of set back in the form of an ovarian cyst. Meaning we couldn't move forward with the process until it was gone.
"And then, at today's scan we found out that the cyst had gone, and we are finally able to take our next steps to becoming parents one day."
Vicky has also been seen in the House of Commons this week by talking about her struggles with PMDD.
Joined by BBC's Naga Munchetty, Vicky spoke of feeling "stupid and ashamed" when she sought help with managing extremely painful periods.
What is PMDD?
According to the Office of Women's Health (OASH), PMDD "causes severe irritability, depression or anxiety in the week or two before your period starts, and symptoms usually go away two to three days after your period starts."
Speaking on Good Morning Britain on Thursday 26 October, Vicky recalled the times she was told that the symptoms she was experiencing were down to pre-menstrual syndrome, which is considered a less serious condition when compared to PMDD.
The 35-year-old said: "I was told, 'it's just PMS, every other woman in the world is going through this, they're just not making as much of a fuss as you'. I felt embarrassed and I felt weak.
"PMDD is like building a sandcastle of good habits; great relationships, positive thoughts, going for morning runs… and then every ninth a wave comes and takes it all away.
When speaking about her symptoms, the podcast host said: "It was despair, hopelessness, overwhelm, chronic fatigue, crippling anxiety, and in some of the darker moments. it was suicidal thoughts."
Did Vicky and Ricci get married?
Vicky was previously engaged to fellow Geordie Shore cast member Ricci Guarnaccio but the engagement was called off when they split up in 2013.
Would you like to see Vicky back on your TV screen? Fans are calling for the Geordie lass to take a permanent seat on the sofa, but who will replace Holly Willoughby on This Morning? Other celebrity couples making the headlines this month are the Rooneys, but how many children do Coleen and Wayne Rooney have?
Parenting advice, hot topics, best buys and family finance tips delivered straight to your inbox.
Daniella is a qualified journalist specialising in fitness, nutrition and women's health. She has written for a number of consumer titles including Health & Wellbeing, Stylist, Women's Health UK, and Fit & Well.
With four years' experience in the wellness space, Daniella has tried and tested the best fitness kit on the market worth buying and has a keen eye for up and coming brands to look out for. She's also interviewed celebrities and co-produced a wellbeing podcast.