Kate Middleton has a big part to play as 'tensions run high' in the royal family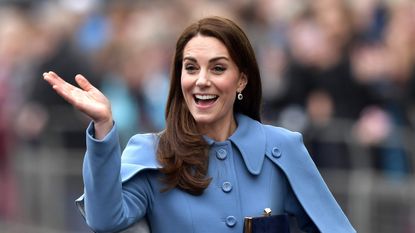 (Image credit: Getty Images)
Kate Middleton has a big part to play in healing tensions between the Duke and Duchess of Sussex and the rest of the royal family.
Kate Middleton could be the one person to bring the royal family back together after months of turbulence.
The Duchess of Cambridge has always enjoyed a close relationship with her brother-in-law, Prince Harry, and could be the glue to bring everyone back together, according to a royal expert.
Katie Nicholl weighed in on current relations and said, "Tensions are high but Kate will do what she can to heal the rift."
The Queen has not been in the best health in recent months following a short-stay in hospital and a back sprain, and the royal expert claimed Prince Harry wants to minimise stress put on Her Majesty.
"He's realised how much last year took a toll on his grandmother and doesn't want to cause any more upset, so is laying low for now," she added.
With the Queen's Platinum Jubilee celebrations taking place in the summer, Prince Harry and Meghan Markle could return to the UK despite the recent security row over security.
And everyone wants the reunion to go as smooth as possible. Which could explain why Prince Harry and his father, Prince Charles, have been in touch as the Duke tries to make amends following their bombshell interview with Oprah Winfrey.
Just months after Prince Harry spoke out about the "cycle of pain and suffering" his father "passed on to him" growing up, the pair are trying to get back on good terms.
An insider told The Sun, "There has been a definite thaw in relations between Harry and Charles. They are on much better terms and have been having friendly chats and video calls.
"It has been suggested to Harry he may live to regret any lingering family bitterness, and he has taken that on board."
Georgia is a Celebrity and Royal Writer working across GoodTo and Woman & Home, and the Director and Founder of communications company Farq Media. Prior to this she was Online Editor at New! Magazine – managing all of their digital content and social media accounts. Where she interviewed all of the hottest reality TV stars and spent far too much time commuting to London. She trained at Nottingham Trent University – where she achieved First Class Honours in Print Journalism whilst juggling copious amounts of work experience, freelance writing, blogging and having far too much fun with the dance society.