Are Lydia and Milton still together? Love is Blind update
What's the status of the season 5 couple?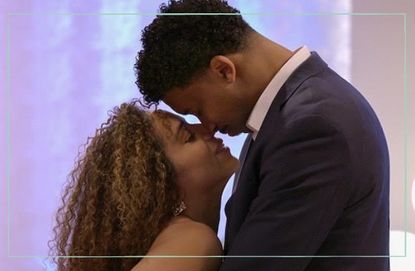 (Image credit: Netflix)
Are Lydia and Milton still together? The Love is Blind season 5 couple were the only ones to marry in the finale, and fans are keen to know if they're still a happy couple.
Nick and Vanessa Lachey were there to watch over couples from Houston, in the fifth instalment of Love Is Blind. The smash-hit social experiment follows singles as they look for love, and hope to say "I do." After chatting in their pods, sometimes the big question is asked - those relationships are then put to the test, with any weddings shown in the final episode. Season five finished airing on October 13, with the reunion on October 15. Lydia and Milton were the only ones to marry by the series completion, and with a time lapse between filming and the reunion airing, fans want to know if they're still together - here's what we know.
Those wondering if fan favourites Alexa and Brennon are still together from series three of the popular show need look no further, as we have an update. Viewers will be excited to find out Love Is Blind UK is happening, and we meet the hosts of this latest iteration - they're going to be brilliant presenters.
Are Lydia and Milton still together?
Yes, Lydia and Milton are still together and happily married. They also had a second wedding celebration in Puerto Rico to cement their union.
Speaking to Rolling Stone, Lydia said of their marital status "Our relationship surpassed any obstacles and I think it speaks to both our characters and our relationship. We were able to deal with all that and ended up being stronger and more in love than ever. Milton's my person," she concluded, finishing "So I am happy, I'm thriving."
Sleuthing viewers thought they'd worked out that the couple were no longer together. Just prior to the reunion, Lydia posted cryptically on Instagram "Love is not supposed to make sense, that's why pursuing it makes it an act of bravery." One fan quickly commented "She doesn't even follow Milton, did they did not end up together?"
However, another fan was quick to jump in with "Couples aren't allowed to follow each other, Zack and Bliss didn't follow each other until after the wedding episode came out," meaning that couples are likely contractually obliged to keep details of their relationship status a secret, until the reunion episode has aired.
Similarly, Milton had posted many snaps to Instagram of his adventures and daily life, with Lydia always conspicuously absent. Fans looking for hints at their marital status were quick to praise his maturity and approach to the show. One wrote on Instagram "Can we all agree that for his age, he's literally the most mature of them all? Your emotional intelligence is off the roof! Congrats to his parents for raising such a fine, respectful and confident son"
Speaking about how her relationship with Milton's family has grown, Lydia continued to tell Rolling Stone "They are my support system. They are the ones, beside my own family, who are constantly there for me." She added "I never got a bad feeling about meeting them. I never got that vibe or had that perception. Right now, I love all of them. I love them for who they are."
Sharing their feelings about the couple remaining together to social media platform, X, one viewer simply wrote "Okay, Lydia and Milton are actually so cute." Another added "At this point, I don't care that Lydia went to #LoveIsBlind for the wrong reasons… I care that she fully immersed herself in the experiment and fell in love. I wish both Lydia & Milton love, peace & happiness."
At this point, I don't care that Lydia went to #LoveIsBlind for the wrong reasons… I care that she fully immersed herself in the experiment and fell in love. I wish both Lydia & Milton love, peace & happiness #LoveIsBlindS5 pic.twitter.com/8838ofYOwpOctober 13, 2023
See more
How old is Lydia from Love Is Blind?
Lydia is currently 32-years-old. She and Milton are planning on building their careers, before expanding their family.
Speaking to Vulture, Lydia said "We are both really focused on our careers. Right now, that's our main focus. I have a new job, so does he. We're career-oriented people as well. We take a lot of pride in our degrees, what we studied, because we loved it. That's what we are focused on before we start thinking about having a family."
Expanding on having their second wedding, Lydia explained that Netflix had put on a lovely wedding that she appreciated, but she didn't feel represented her family. "It was really short notice, [and] people cannot fly in," she said, adding "The people that flew in paid a lot of money to get there last-minute. A lot of people were not able to go, and in that case, it was my grandparents. So we decided to have the wedding in Puerto Rico because of my family and friends, 'cause I grew up in Puerto Rico."
She now refers to the Puerto Rico wedding as the real wedding, suggesting she wasn't nervous at all for the Netflix version. However, she asserted her nerves were definitely jingling in Puerto Rico, when getting hitched in front of all the family and friends she grew up with.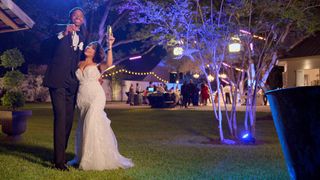 How old is Milton from Love Is Blind?
Milton is now 26-years-old, and was 24 during filming of the show. The age gap with the then 30-year-old Lydia appeared to cause some controversy.
When they had their first conversation, Milton completely geeked out and revealed lots of information about himself that resulted in Lydia saying "Oh my God, you're such a nerd! I don't usually go for a nerd, though!" However, he was reluctant to give up his age when Lydia raised the subject.
When she revealed she was 30, he stalled on disclosing his age before admitting to being 24. Lydia's initial response was "Oh my God, Milton. I'm dying!" But the straight-talking Milton pointed out the purpose of the show is to form a connection without being concerned about external factors - including age. Despite this, Lydia maintained the notion he was too young for her.
However, when Milton admitted Lydia was the person he most looked forward to spending time with, disclosing he was falling for her, Lydia began to soften. Eventually deciding she reciprocated his feelings and would like to be with him, Lydia said "I've never been so sure of anything in my life, and it's crazy. It's absolutely crazy. I honestly think it's gonna be amazing. Never boring. Always laughing. And I'm just so excited."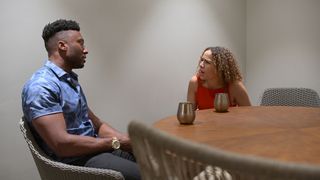 What happened with Lydia and Uche?
There was more controversy for Lydia when she revealed she and Uche had already dated prior to the show.
Their relationship had ended shortly before they both ended up on Love Is Blind, with neither knowing the other had applied. When they met again as part of the series, producers told them they had to keep their history with each other a secret.
However, Lydia chose to reveal the information to Milton, when she knew she felt serious about him. He had a little wobble and there was a tense moment where viewers thought he wouldn't get past it, but he came to terms with it. Uche responded by accusing Lydia of knowing he was due to appear on the show, and nabbing herself a spot to deliberately stalk him.
Uche did not attend the reunion show, and Aaliyah - his potential love interest - only turned up in the hope Lydia would apologise. Lydia denied knowing Uche would be on the series. Speaking to Rolling Stone about how she handled the situation, Lydia said "I give myself grace because I handled the situation the best I could and to the best of my abilities."
She concluded "There's nothing else I can do. I cannot go into the past and change how things happened. It is what it is."
Want to know if Colleen and Matt and Cole and Zanab are still together from Love Is Blind season three? We've got you covered. If its Bartise and Nancy news you're after, we've also got the lowdown.
Parenting advice, hot topics, best buys and family finance tips delivered straight to your inbox.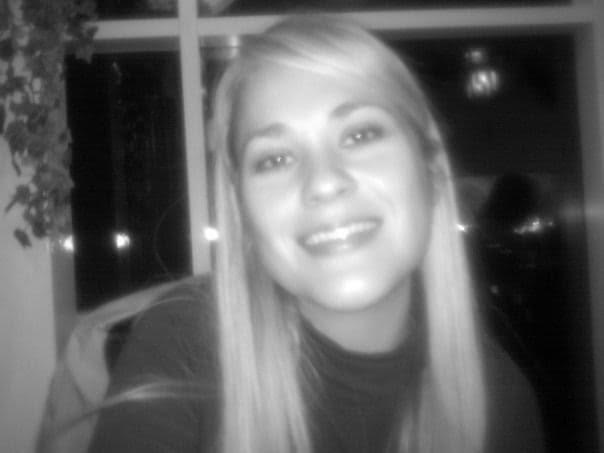 Lucy is a multi-award nominated writer and blogger with six years' experience writing about entertainment, parenting and family life. Lucy has contributed content to PopSugar and moms.com. In the last three years, she has transformed her passion for streaming countless hours of television into specialising in entertainment writing. There is now nothing she loves more than watching the best shows on television and telling you why you should watch them.