Banged Up 2023 cast: Meet the stars of the Channel 4 reality show
Will the celebs cope with prison life?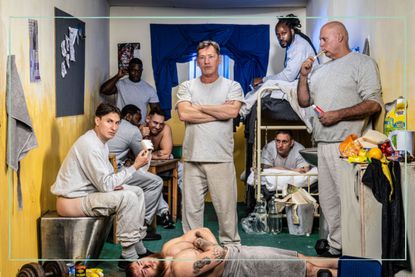 (Image credit: Channel 4/Future)
Banged Up 2023 cast: Meet the celebrities experiencing prison life first-hand, as they spend eight days incarcerated for a new Channel 4 reality show.
In the constructed documentary series Banged Up, seven celebrities will be locked up and treated as real prisoners, in a bid to investigate what life is really like behind bars. Not only will they be locked away, but they'll be mixing with real ex-criminals - some of whom once served time for serious crimes. The celebrity inmates will be given the opportunity to discuss the crimes of their since reformed cellmates with them, and how their time behind bars shaped their lives.
The celebrities will be overseen by a real former prison governor, with 20 years' experience in some leading some of the country's toughest prisons - will they survive living by current UK prison rules? Those interested in the prison system have been awaiting Time season 2 - the tense BBC drama has returned for a second outing and we introduced the cast of the latest series of the anthology show. Those eagerly awaiting equally edgy prison drama Screw to come back were interested in a Screw season 1 recap prior to season 2 landing. If you're a fan of both, then Banged Up might be one to watch in November too. Now, let's meet the celebrities living the life of inmates, as Banged Up reaches our screens.
Banged Up 2023 cast
Sid Owen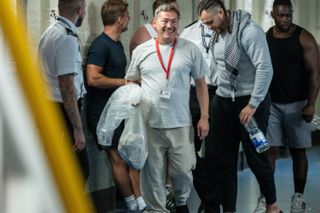 Most people will recognise Sid Owen from the iconic role of Ricky in Eastenders, a part he portrayed on and off between 1988 - 2023. No stranger to appearing in reality TV shows, Banged Up will be Owen's fourth reality outing - he has previously taken part in I'm A Celebrity, Strictly, and The Jump.
Speaking to Yahoo about appearing on Banged Up, the Eastender's star said "Being locked in, I broke down quite a few times. Hearing people's stories, you do emphasise with them a bit because people have no choice where they come from." He added "Every day you just want to leave, just by looking at it, you know it is not a nice place. Just being there surrounded by hardened criminals."
Both Owen's dad and brothers have spent some time in prison - his father suffered problems with addiction and left Owen and his four brothers when he was little. Their mother then died when Owen was eight. He concluded "It certainly puts you off, gave me a bit of an insight into what it's like. It was as real as it could be without being beat up or attacked. It was pretty harrowing."
Neil Parish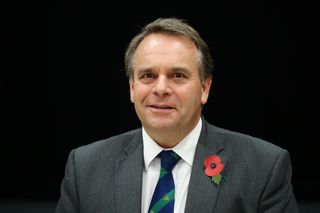 Neil Parish is a former politician who served as MP for Tiverton and Honiton from 2010 until his resignation in 2022. His resignation came after allegations he had watched explicit content on his phone in the Commons chamber during a debate. Later admitting to the allegations, he resigned as an MP.
Speaking to The Times on why he chose to take part in the series, Parish said "I found the idea fascinating. It was outside my sphere and comfort zone. I do think there is a need for penal reform and, having been in public life and then imploded, it was an opportunity to use my brain again and test out whether I could return in public."
He discussed the regret he felt surrounding the actions leading to his resignation as an MP. "The trouble with me is I crashed the car just when I was having fun," he said, adding "I was chairing the committee on environment, food and rural affairs - my dream job - working very hard at it. In my small world of select committees I was a big fish and all of a sudden, bang, crash, within five days I was out of parliament and gone, a laughing stock. It was a huge shock to the system."
Tom Rosenthal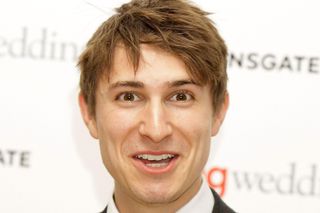 Actor and comedian Tom Rosenthal is best known for the role of Jonny Goodman in Friday Night Dinner, and Marcus Gallo in Plebs. He has made numerous other small TV appearances and written critically acclaimed stand-up shows.
On the release date of Banged Up, Rosenthal shared a funny message to social media platform X, reading "Channel 4 sent me to prison for #BangedUp. Starts tonight after GBBO. Haven't seen the episodes but if they edit it to look anything like I wasn't the biggest alpha in there it's an absolute stitch up."
Marcus Luther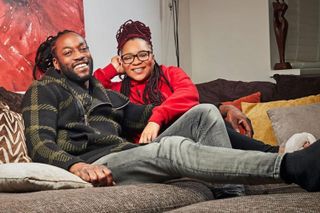 Marcus is known to viewers for his appearance on Gogglebox between 2018 - 2022. Alongside wife Mica and their daughters, the family were a well-loved part of the show right up until their departure. Marcus grew up in a deprived area of south London, and now runs a gym to help young people stay away from crime.
He told the Sun he chose to sign up for Banged Up to understand what drives young people to crime. "I'm born and raised in a rough part of Croydon, a high knife crime area, and I've got a gym nearby in Mitcham," he said.
He added "I've never got in trouble with the police but I am from an area where everybody does and even family members do. All my friends have been stabbed, shot or whatever. I had a choice to get in the car and go do the robbery, but I chose not to.
My original thoughts were, 'If you do some crime, go to prison and don't start moaning about it. Your choices were no different than mine'. I needed to go in there to see why young people keep re-offending, especially in the black community."
HRVY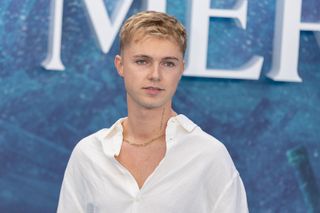 Harvey Cantwell, known professionally as HRVY, is a singer and TV presenter. Many will recognise him for presenting Friday Download on CBBC between 2014 - 2015, and he finished second on Strictly Come Dancing, when competing in 2020.
The singer told Yahoo that his mum was concerned about him taking part in Banged Up. "She was really petrified but also really excited for me. She wanted me to experience it," he said.
He added "Honestly I knew coming in that I'm not a lion and I'm ok with that. I'm cool, I'm a nice guy," he said. "But I used that to survive. I think I befriended so many people and I didn't do that because I just wanted to befriend people to survive. I genuinely made real connections."
Peter Hitchens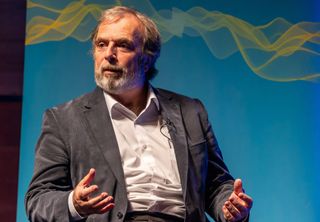 Peter Hitchens is an author, broadcaster, journalist, and commentator, currently writing for The Mail on Sunday. He has previously contributed to the likes of The Spectator, The Guardian, and the New Statesman, and has published numerous books. He switched from being a Labour to a Conservative supporter, joining the party in 1997 before leaving in 2003 - he is now highly critical of the party.
Speaking to TalkTV on YouTube, Hitchens described feeling totally that he'd be totally safe when he initially agreed to appear on the show. However, that changed once he got inside the prison. "Once I got in there, there was this feeling that things could go wrong, that I was with people who wouldn't necessarily like me," he said.
He added "Some of the ex-prisoners in there were extremely kind and generous. I ended on pretty good terms with all of them, but there was certainly moments of what you might call nervousness."
Johnny Mercer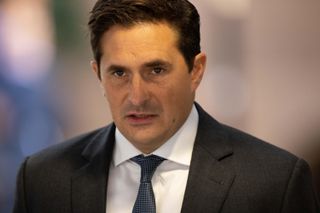 John Mercer is a British politician and former British Army officer. Since 2022, he has been Minister of State for Veterans' Affairs, and was Parliamentary Under-Secretary of State for Defence People and Veterans from July 2019 to April 2021 - he has been the Conservative MP for Plymouth Moor View since 2015.
Mercer has spoken about prison reform previously, telling Plymouth Live "Clearly we'd like to reform people, but what if that's not possible? If you turn up here like me, your average Joe and you don't really know anything about prison and how it works, you begin to learn these tricks to survive, like smuggling in phones and tobacco."
He added "It becomes a kind of university of crime and you become like the prisoners. It's what you do to get by and I think that's what prison is. It's just getting by."
Where was Banged Up filmed?
Banged Up was filmed at Shrewsbury Prison, a now decommissioned men's prison that is open for tours and events.
The prison is open for both guided and self-guided tours, and ghost tours are available. There are escape room activities to take part in, and even the chance to spend the night behind bars yourself. No stranger to being used for filming, Shrewsbury Prison has appeared on BBC drama Time, as well as The Apprentice, Happy Valley, Without Sin, and Celebrity Hunted.
CEO of Shrewsbury Prison Joel Campbell, said "We are excited to see the production Banged Up air on Channel 4, it's a production that has never been done before and it isn't like the traditional productions that we see at our prison, there is no cutting or resetting, the footage is raw.
"We are pleased to have been able to offer the perfect filming location for this series and once again it just highlights the magnificent heritage of our building and spreads awareness of the local area as well as the prison."
How many episodes of Banged Up are there?
There will be four episodes of Banged Up altogether. The first episode airs on Tuesday, October 31, at 9.15pm. The remaining three episodes will then air weekly at the same time.
Head of Documentaries at Channel 4, Alisa Pomeroy, said of the series "This is the sort of television that Shine makes so brilliantly for C4, in the vein of precursors The Island and Hunted. Once again, they've constructed an immersive documentary precinct where real stories play out.
"We've always wanted to rig a prison with cameras at C4, and this series comes as close as possible, allowing us to explore some of the big questions about the UK prison system and whether it works."
In more reality show news, we looked at where The Ultimatum filmed, as well as where Alone filmed, and who took part. If you want to know where The Traitors Australia filmed, we've got you covered. For the I'm A Celebrity 2023 rumoured line-up, look no further.