Is Married at First Sight UK legally binding - and when was the series filmed?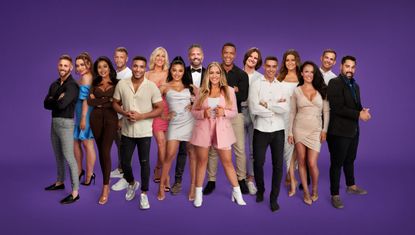 With the latest series of Married at First Sight UK set to hit our screens soon, many people are wondering whether it's actually legally binding, aka. a "real" marriage.
For some, the prospect of getting hitched to someone you've never met or even seen before is a baffling prospect. But for others, it's a leap of faith worth taking for the chance to find a perfectly-matched partner for life. Either way, that's the premise of Married at First Sight UK and it's popular down under edition Married at First Sight Australia (pssst - here's which MAFS Australia couples are still together)
From the altar to the family visits, challenges and dinner parties - the series provides ample opportunity for drama, which has kept viewers coming back series after series, and eager to know who is still together from Married at First Sight. But how much have the Married at First Sight couples really committed to each other? Here's everything you need to know.
Is Married at First Sight UK legally binding?
No, the marriages on Married at First Sight UK are not legally binding.
A spokesperson for the show said recently that the couples will make lifelong commitments to each other at a ceremony but don't actually get married. The event is overseen by a wedding celebrant and it includes guests, bridal gowns, dancing, speeches and cake like a regular wedding would - but without the legal part.
This comes as a surprise to most fans of the show as it's only the Australian and UK versions that don't include legally binding marriages.
Executive producer of MAFS US, Chris Coelen, spoke to The Wrap and confirmed that the contestants in the American series sign a marriage license after filming their ceremony.
However, he said, "There is a prenup that is built-in. It's a very short, brief prenup. It basically says what they walk into [the marriage with], is what they walk out of the marriage with."
So far, none of the contestants from either series of MAFS UK have stayed together after getting married.
https://www.youtube.com/watch?v=D7NvGlHJzTc
Do MAFS couples get divorced?
If couples on the UK version of Married at First Sight decide to split up, they do not get divorced. This is because their marriages were never legally binding in the first place.
For the same reason, it would also not be possible to have their 'marriages' annulled.
If the couples do decide to stay together in the long term after the show and want to get married, they'll have to have to sign a marriage license. For those that want to go separate ways when the show finishes, it's good news as they can walk away from their partners without any legal problems or financial costs.
Who pays for the wedding on Married at First Sight?
It's not clear who exactly pays for the wedding but there are monetary allowances from the production company for certain elements of the celebration.
Clark James was a contestant on the show in 2016. He told Cosmopolitan UK, "There's a small budget for the wedding dress, and stag-dos. But there's no financial gain from going on the show.
"There's budget for things – her wedding dress, a small budget for the suits. There's some money for hen-do and stag-dos, but it was mainly out of my pocket. I think they put money towards travel or something. But there was genuinely no monetary gain. Lots of people think, 'No one would do that for free', but actually I spent quite a lot of money on the process."
And what about the divorce? There's money for that, too. Clark said that couples "have to let the producers know" when they want a divorce as the budget is already set aside for it.
"The money was already in place when they put the bid in for the programme," he added.
Although the actual divorce is an easy process, contestants have to be married for one year before they can apply for a divorce.
How many couples are still married on Married at First Sight?
There is one couple from the previous series of MAFS UK who is still married.
Owen and Michelle from season 5 of the show are still together. They have a joint Instagram account and everything!
The couple live in Sheffield now, following Michelle's move up north to be with her husband after the end of the show in October last year.
As well as sharing photos of themselves with friends and family, Owen and Michelle have revealed that they keep in contact with some of the other contestants. Two of those also still together are Ally and Paul, who were matched by the experts for the show but their wedding never happened due to Covid-19.
Ally and Paul are now engaged and share updates of their life on the Instagram account @unseen_couple. They announced they were expecting a baby in February and their daughter, Penelope, was born in June.
Unfortunately, there's no word on whether any couples from this new season of MAFS are still together. Contestants have undoubtedly been warned to keep tight-lipped about whether they're still married to avoid any unwanted spoilers for the show.
When was the new series filmed?
Married at First Sight UK began filming for the new series in April 2021.
One month after the government first lifted lockdown restrictions, new dating expert Mel Schilling flew from Australia to the UK under working allowances to meet the contestants and start the filing process.
She said at the time, "We have just begun filming the brand new series of Married at First Sight UK and oh my god, it is going to be incredible.
"They all have their own very unique story to tell and I cannot wait for all to fall in love with them."
The couples likely got married a few weeks after the kick-off date and flew off on their honeymoons shortly after that.
What channel is Married at First Sight UK on?
The sixth series of Married at First Sight UK is broadcast on E4 and it's available to watch on Channel 4 catch up.
The show now airs every Monday and Thursday at 6pm, with the final episode airing on Monday October 5.
With the last episode of the series approaching, fans have been sharing their thoughts on the season so far.
"Married at first sight is actually mad way best tv i've watched in years," said one.
"Has anyone been watching Married At First Sight ? Oh my days, luke and morag are just so good to watch. #MAFSUK," wrote another fan.
Others want to get in on the action in upcoming series. "Secretly my dream job is being a psychologist on Married at First Sight. I may or may not mention this show in my master thesis proposal," said another.
It's one of the latest Channel 4 shows to take our fancy, though, as you can watch Bake Off 2021 on Netflix now as well as on C4's own catch-up service, All 4.
Where are the wedding venues on Married at First Sight UK 2021?
Previously, couples have tied the knot at Eastwell Manor in Ashford, Kent.
The beautiful building is a former Royal residence as part of The Garden of England, Kent. Today the manor is home to Champneys Spa hotel.
A quick look at their Instagram account will tell you that it's been the location for plenty of weddings over the years, not just those filmed as part of the show.
Packages for spring/summer weddings at the venue start at £11,950 while their "Fairy Tale Winter Wedding" package comes in at £8,750 respectively. The couples on the show don't pay for their own wedding, though, and they receive an all-expenses-paid honeymoon after the ceremony.
Looking for more exciting television shows? Ridley Road is coming out in October, a show that follows the fight against fascism in post-war Britian. A must-watch for history buffs who love a classic BBC drama.
Stay up to date with all episodes of Married at First Sight on Channel 4 catch up.
Parenting advice, hot topics, best buys and family finance tips delivered straight to your inbox.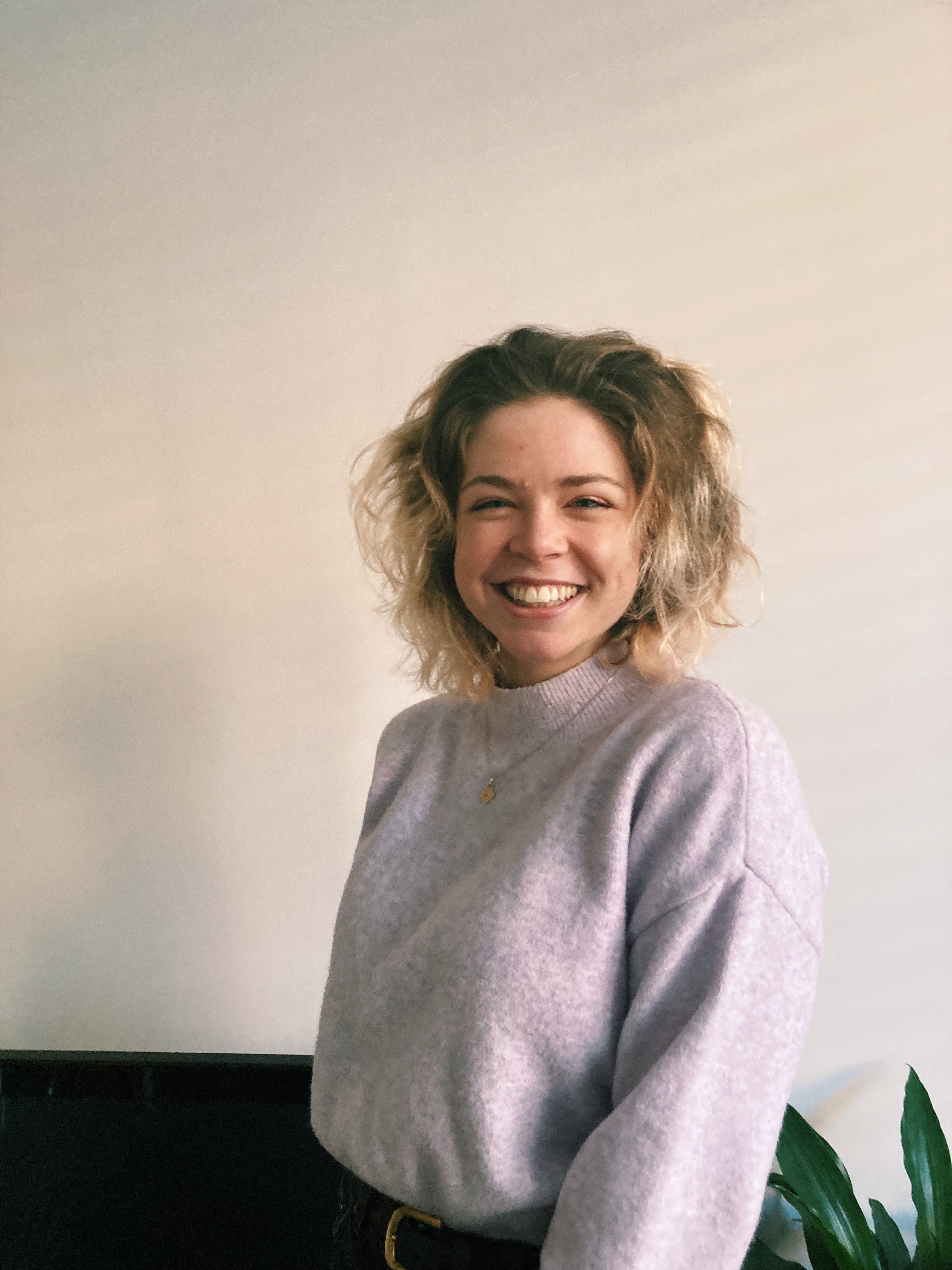 Grace Walsh is a Features Writer for Goodto.com, covering breaking news health stories during the Covid-19 pandemic as well as lifestyle and entertainment topics. She has worked in media since graduating from the University of Warwick in 2019 with a degree in Classical Civilisation and a year spent abroad in Italy. It was here that Grace caught the bug for journalism, after becoming involved in the university's student newspaper and radio station.