What happened to Deborah Wood? Channel 4 Documentary In The Footsteps of Killers investigates her murder
Deborah went missing nearly 27 years ago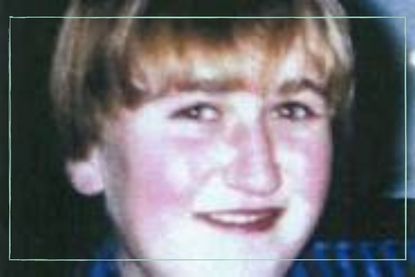 (Image credit: Twitter)
Deborah Wood disappeared in 1996, and a new documentary attempts to shed light on the circumstances surrounding her death.
Channel 4 documentary In The Footsteps of Killers is a 6-part documentary that sees the latest forensic science and criminological research attempt to shed new light on unsolved murder cases. The first series consisted of three parts, and its success with viewers saw it return for a second run. Many of the cases in this new series were suggested by viewers who had seen the series 1 and appealed to the producers for help in highlighting cases close to them. Each week takes a look at a different case, and on January 26, the case of Deborah Wood will be considered by the show. The 20-year-old factory worker disappeared in Leeds following an afternoon out with her father and some friends. Here is what happened to her, and what the police have said about the case.
Over on Channel 5, viewers were interested to know what happened to Natascha Kampusch, as new documentary The Girl in The Cellar: 8 Years Underground (opens in new tab) aired. Those who watched an Australian crime-based film on Netflix were keen to know if The Stranger is a true story (opens in new tab), and we weigh in on how much of it is the truth. Disney+ is streaming engrossing true-crime drama Candy with Jessica Biel. The true story (opens in new tab) behind this - and the outcome for all involved - is quite astonishing.
What happened to Deborah Wood?
Deborah Alison Wood disappeared after an afternoon out with her father and some friends in Leeds, on 4 January 1996.
The factory worker was 20-years-old, and from the Holbeck area of the city. She had been out to Big Lil's Pub in the city centre, and her father reported leaving her at the pub at 5pm on the day of her disappearance. She was never seen alive again, and her body was discovered ten days later on January 14. After a fire was reported at Burley Park Railway station in Leeds, firefighters arrived to the scene. Deborah's body was found smouldering on an embankment near the station, having been dumped there, covered with petrol, and set alight.
According to Unsolved Murders (opens in new tab) it was thought that Deborah could have had been kept in cold storage for up to ten days before her body was taken to the embankment. At the time of her death, police were unable to identify any suspects. In 2002, police investigated the possibility she had been murdered by a convicted murderer who had previously killed a 16-year old girl. Parallels were drawn between the murders as the young girl had been kidnapped and stored in a freezer before being dumped in woodland near Otley in Yorkshire.
However, no conviction was made on this occasion due to lack of evidence - the man stated that killing the 16-year-old girl had been an isolated incident despite police at the time trying to link him to Deborah's murder, and also a number of rapes that had occurred in the area. Despite believing he could be a serial rapist, and possibly also involved in the murder of Yvonne Fitt in 1992, still no strong link to Deborah's case was found. The man also worked as a van driver, and had been seen using the same Glasgow brothel where several prostitutes had been murdered. Despite all the links made by police, along with the fact Deborah only lived 2 miles from his address, her case remains unsolved.
What did police say about Deborah Wood's disappearance?
In January 2021, a new appeal was launched in an attempt to solve the case.
Detective Inspector Paul Conroy of West Yorkshire Police's Operation Recall team said in a statement "This crime may now be 25 years old but time doesn't diminish our resolve to bring the person or persons responsible for this horrendous crime to justice. And likewise her grieving family want answers about what happened to Deborah."
He continued "I would appeal to anyone who knows anything about this case to examine the conscience and come forward – your information could make all the difference. Deborah was given no dignity in death with her body being burned to the extent that she was only identified using dental records and DNA. Previous attempts to bring her killer to justice, including an appeal and reconstruction on BBC Crimewatch, have so far failed.
Hopefully, with the passage of time, people may feel more comfortable or able to come forward and tell us what happened. As with all unsolved murder enquiries the case remains under investigation and a thorough forensic review remains ongoing."
Who presents In The Footsteps of Killers?
Emilia Fox and Professor David Wilson are the presenters of In The Footsteps of Killers.
David Wilson is Professor Emeritus of Criminology and the founding Director of the Centre for Applied Criminology at Birmingham City University. He has previously worked at Finnamore Wood, Grendon, Wormwood Scrubs and Woodhill, where he assisted in the design and running of two units for the 12 most violent prisoners in the country, and in constant contact with serial killers.
In June 2021 David's podcast If it Bleeds, it Leads, co-presented with actress Emilia Fox, became the number one true crime podcast in the country, later entering the top 10 national podcasts. He has also authored several books, and David regularly appears in the print and broadcast media as a commentator and presenter.
Emilia Fox is an English actress and television presenter. She is well known for her role as Dr. Nikki Alexander on BBC crime drama Silent Witness. Fox joined the cast in 2004 after the departure of Amanda Burton, and is the longest serving cast member since the departures of Tom Ward in 2012 and William Gaminara in 2013. With a clear interest in true crime outside of this role, Fox co-presented the BBC documentary Jack the Ripper – The Case Reopened, with David Wilson in 2019, before teaming up again for In the Footsteps of Killers.
In The Footsteps of Killers: Reviews
The response to In The Footsteps of Killers has been mixed.
One viewer said "I felt uncomfortable watching this. Felt like they were giving grieving families false hope at times. And in a few episodes, it was portrayed as if they'd come across evidence and suspects the police hadn't...also that the police hadn't interviewed certain people that prof Wilson interviewed... Made the police look incompetent. What was the outcome because the evidence prof Wilson discovered was portrayed as compelling but at the end the Police statements were generic and as if they weren't interested.... Which I doubt very much. So was the evidence genuine and just made to look jaw dropping??? Strange one."
Another added "I was disappointed with this show they were continually dramatising all the circumstantial evidence but never really made a point of the fact that without good evidence the Crown Prosecution Service cannot charge anyone with any offence. It lacked depth as a good documentary."
Lucy Mangan from The Guardian (opens in new tab) was unimpressed with the show. She said "The leading questions, the set-ups, the banal exchanges between Fox and Wilson, the sudden appearance of journalists who happen to have written reams on the subject and have done most of heavy lifting, the dragooning of Fox because she plays something related on television – the workings of it all are so nakedly on show, the beady-eyed calculations behind everything so blatant that it is hard not to feel as a viewer that you are being lightly spat on by the entire production team. More importantly, it feels at times borderline contemptuous of the stories on show and the suffering being picked over once again. The ick is what you get at best."
Related Channel 4 Features:
Video of the Week
Lucy is a multi-award nominated writer and blogger with six years' experience writing about entertainment, parenting and family life. Lucy has contributed content to PopSugar and moms.com. In the last three years, she has transformed her passion for streaming countless hours of television into specialising in entertainment writing. There is now nothing she loves more than watching the best shows on television and telling you why you should watch them.