Where was Guilt filmed? Locations featured in the BBC2 thriller series
Do any of the locations look familiar?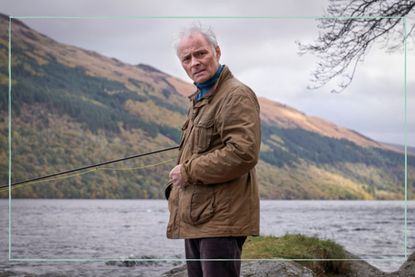 (Image credit: BBC/Expectation/Happy Tramp North/ Anne Binckebanck)
For those people who like to know where their favourite shows are filmed, we like to deliver! Here is a guide to the locations featured in BBC Two's Guilt.
It all started with two brothers knocking a man over on their way home from a wedding in season 1. For 3 seasons, Guilt then followed the brothers as neighbours and relatives of the dead man began to suspect his death wasn't as innocent as they managed to make it look. Witnessing Max and Jake's lives fall apart as desperate attempts to hide their guilt get more wild, has been a sometimes hilariously dark ride. Everyone they meet seems to have a hidden agenda, and they can't trust anyone - even each other. With season 3 now available to watch on BBC2 and iPlayer, viewers are hoping for a season 4 of Guilt. Read on to find out which locations acted as a backdrop to the action, in this must-see thriller.
A Dickensian remake has been making a splash at the BBC - Great Expectations filmed across some stunning locations that added gothic atmosphere. For those asking where is The Bay filmed, we also have the answers to this. On ITV, new medical drama Malpractice filmed in some very interesting locations, with a hospital unit created in a disused office.
Where was Guilt filmed?
Guilt was filmed largely in Glasgow, specifically, Parkhouse Business Park, Clydebank shipyards, and Glasgow Caledonian University. Outside of the city, Aberfoyle and East Kilbride were used. Edinburgh also featured for some scenes, with Calton Hill and Charlotte Square were selected.
Although the show is set in Edinburgh's Leith, Glasgow predominantly stood in for Leith for the series. Parkhouse Business Park stands two miles from Glasgow city centre, and is no stranger to filming, having featured in Outlaw King, Trust Me, The Victim, Country Rose, Succession, and Vigil. Clydebank shipyard was formerly known as John Brown & Co, and was once one of most significant shipyards in the world, launching more internationally important vessels than any other yard.
The Glasgow Caledonian University has also appeared on screen before, in the earlier iteration of Waterloo Road, when filming was moved to Scotland.
Aberfoyle and East Kilbride sit outside of the city of Glasgow, with Aberfoyle just under an hour away and East Kilbride 30 minutes. Local East Kilbride residents were told to prepare themselves to hear gunshots when filming took place there, with St Leonards Street appearing in the action.
East Kilbride residents told to expect 'a gunshot' as BBC drama Guilt starts filminghttps://t.co/HJtzZat3WmSeptember 28, 2022
See more
In Edinburgh, Calton Hill is a firm favourite with tourists. With panoramic views allowing Arthur's Seat, Leith, the Firth of Forth, and the Royal Mile climbing up towards the Castle to be seen clearly, there's little wonder why it was featured in Guilt.
Charlotte Square is part of Edinburgh's UNESCO World Heritage Site, located at the west end of George Street. The gardens are private, and not open for the public to visit.
Why was Guilt filmed in Glasgow?
Glasgow was reportedly chosen for filming Guilt, because it was cheaper to film there, than in Edinburgh.
However, the choice of location appeared to upset some viewers, with one writing on Twitter "Why does @BBCScotland insist on setting dramas in Edinburgh but filming most scenes very obviously in Glasgow? Massively annoying!! (Otherwise enjoying it though!)"
Why does @BBCScotland insist on setting dramas in Edinburgh but filming most scenes very obviously in Glasgow? Massively annoying!! (Otherwise enjoying it though!) #Guilt @gregjmchughOctober 12, 2021
See more
Another agreed, adding "Absolutely love #Guilt but spending the whole time like 'Glasgow' 'Not Leith' 'Oh, that's Leith!' 'Glasgow'. But that aside, it's great."
Filming in Glasgow yesterday for Guilt series 3! pic.twitter.com/EvMlmE4NzRSeptember 21, 2022
See more
Was Guilt filmed in Chicago?
Guilt didn't film in Chicago for the scenes depicting Jake moving there. Instead, Glasgow was again used, and transformed to look like Chicago.
Bothwell Street in the city was adorned with American flag and hotdog stands, to make it look like the US city. Number plates were also changed to American ones, and yellow taxis can be seen in the background.
Speaking to Pressparty about filming in Scotland, Mark Bonnar said "The wonderful thing about it is Scottish people getting in touch and you can sense that feeling of pride that they have for something that is totally homegrown. And it still has that human aspect to it so it can cross borders.
It's a universal story but something that we made in Scotland with Scottish writers, Scottish crew. It was a bunch of Scots that made it and it showed the world what we can do. So I'm overflowing with pride about that. To be a part of that is incredible."
Related BBC Features:
Video of the Week
Lucy is a multi-award nominated writer and blogger with six years' experience writing about entertainment, parenting and family life. Lucy has contributed content to PopSugar and moms.com. In the last three years, she has transformed her passion for streaming countless hours of television into specialising in entertainment writing. There is now nothing she loves more than watching the best shows on television and telling you why you should watch them.