Watch Princess Charlotte almost fail to get her way with a relatable demand to Prince George (but then dad stepped in)
The Wales youngster wasn't happy when his sister made this request, and it's so relatable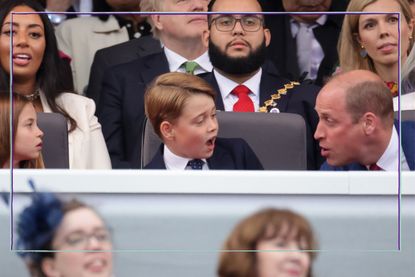 (Image credit: Getty Images)
Princess Charlotte got what she wanted when Prince George wouldn't agree to one of her demands, and it's all thanks to dad Prince William, who intervened.
Sibling squabbles are common in most families and the Royal Family is no different. Whether you're attempting one of these things to do with the kids or planning to have a stress-free Christmas, there's always one moment when the kids want something that their brother or sister has got - and it might be one of the reasons to buy multiple of these top Christmas toys this year.
But it's not Prince William and Harry this time, it's a new generation that is starting to find their voices and stand their ground.
Princess Charlotte and Prince George proved they're just like most kids when they couldn't agree on a simple seat swap at the Queen's Platinum Jubilee, with Princess Charlotte wanting to sit next to their dad, Prince William.
An unearthed clip shared on TikTok by @Princesscharlottedits and reported by The Independent shows Princess Charlotte, eight, asking her older brother George, 10, to swap places with her so that she can sit next to their father, as she was sat between him and younger brother Prince Louis, five.
Princess Charlotte can be seen asking George as she points at her brother's seat, but George, who is third in line to the throne in royal succession, appears to be less than amused. He doesn't want to move and remains seated.
But despite his refusal, Prince William steps in to tell him to swap seats.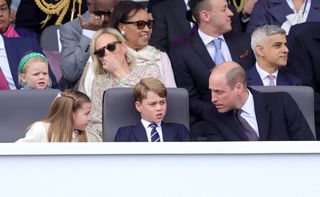 Princess Charlotte is the 'sibling in charge' according to mum Kate Middleton and the youngster was reported to have 'inherited' her mum's confidence.
And with this latest unearthed clip, it appears she's nailed the best way of getting what she wants.
It's not known what Prince William said to Prince George, but it's likely that he pointed out it was only fair, or gave a time limit to how long Charlotte could sit there. Either way, whatever he said worked.
Some fans claim she 'didn't feel well' at the time.
But Princess Charlotte looked pretty pleased with herself. George, on the other hand, was far from keen.
One fan commented, "She may not have a good chance to be queen but she will defo help her brother with decision making as right now George listens to Charlotte."
Another fan put, "She asks and she shall receive".
And a third fan added, "I (have) been a lot different if that was my sister."
In other royal news, Princess Anne sent her children to the boarding school King Charles 'hated', but they had a very different experience to the monarch and Prince William hopes to pass on seriously impressive skill to son Prince George that Kate Middleton says she is 'so bad' at.
Parenting advice, hot topics, best buys and family finance tips delivered straight to your inbox.