What is the royal line of succession, how does it work and who is next in line for the throne?
We've mapped out the royal line of succession and revealed who is next in line for the throne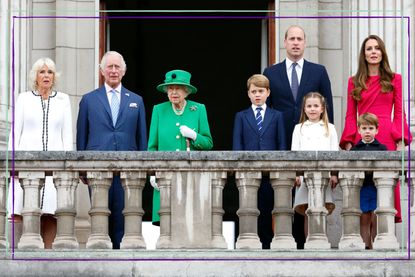 (Image credit: Getty Images)
Goodto Newsletter
Parenting advice, hot topics, best buys and family finance tips delivered straight to your inbox.
Thank you for signing up to GoodTo. You will receive a verification email shortly.
There was a problem. Please refresh the page and try again.
The British royal line of succession is a unique and complicated system that dates back to the 17th century.
When Queen Elizabeth II died, King Charles III has ascended to the throne. But many want to understand more about what happens when the Queen dies, including whether Prince Harry can still be king despite stepping down from royal duties and what Camilla's new title of Queen Consort means.
We've put together this helpful guide on how the royal line of succession works in the UK, answering questions such as who will step in if the King abdicates and what the recent change to The Succession to the Crown Act (2013) means for future royal females.
And it's been updated since Archie and Lilibet's royal titles changed and also following the birth of Princess Eugenie's second son.
What is the current royal line of succession?
The Duke of Cambridge - Prince William
Prince George of Cambridge
Princess Charlotte of Cambridge
Prince Louis of Cambridge
The Duke of Sussex - Prince Harry
Prince Archie of Sussex
Princess Lilibet Diana of Sussex
The Duke of York - Prince Andrew
Princess Beatrice of York
Sienna Mapelli Mozzi
Princess Eugenie of York
August Brooksbank
Ernest George Ronnie Brooksbank
The Earl of Wessex - Prince Edward
James, Viscount Severn
Lady Louise Mountbatten-Windsor
The Princess Royal - Princess Anne
Peter Phillips
Savannah Phillips
Isla Phillips
Zara Tindall
The royal reshuffle! How Princess Eugenie's newborn son will push senior royals including Prince Edward and Princess Anne further down the line of succession#britishroyalfamily pic.twitter.com/9H28dxeeKaJune 5, 2023
See more
How does the royal line of succession work?
To be considered in line to the throne, you must be a member of the royal family or The Royal Firm as they're known. Other factors such as legitimacy, religion and sex are also elements than can affect the line of succession.
The original law stated that younger male heirs would be considered for the throne before their older, female siblings. However, in 2013 this changed and now any older female sibling born after 28 October 2011 can be considered first for the throne. This means that Princess Charlotte - who was born in 2015 - is currently third in line to the throne, before her younger brother Prince Louis.
Anyone who does ascend the throne must also be a Christian and proud Protestant. However, Roman Catholics are banned from taking the throne by law.
"The Sovereign must, in addition, be in communion with the Church of England and must swear to preserve the established Church of England and the established Church of Scotland," states the Royal Family website. "The Sovereign must also promise to uphold the Protestant succession."
Who is next in line for the throne?
The Prince of Wales, Prince William, is currently next in line for the throne. This is because he is the first-born child of King Charles III. He will become king when his father gives up the throne or dies.
His wife Kate Middleton, Princess of Wales - will likely take on the title of Queen Consort when he takes the throne. The title is currently held by King Charles' wife Camilla, and was confirmed by the Queen herself during the Platinum Jubilee celebrations.
She said it was her "sincere wish" that Camilla would have that title, where it had been previously thought that she would be known as Princess Consort instead.
Prince William has made it clear that he is devoted to his role as a monarch and his future as king. In a Channel 4 docuseries called The Real Windsors: A Very Modern Prince?, s former royal aide said of Prince William: "He has made a conscious decision that duty comes first. [He] is very analytical and asks all the questions. And makes sure that he's clear what you're asking him to do. His sort of moral compass is set absolutely rigidly due north. He has the clearest understanding of almost anybody I know of what is right and what is wrong, and he won't waiver from it, even if it means he's going to take a hit."
They added, "There are many examples of when I worked for him where it would have been very easy to take one route," he says. "But it wouldn't have been the honourable or the right thing to do, so he took the more difficult route."
Prince William has three children, all of whom are also in the line of succession.
What happens if Prince William dies before King Charles?
In the event that Prince William dies before the King, his eldest son Prince George will become next in line to the throne.
As Prince George does not have children, if something were to happen to him as well his younger sister Princess Charlotte would be next in line, followed by their youngest sibling Prince Louis.
What happens if someone from the royal family were to abdicate?
If someone abdicates the throne or the King retires, a similar process occurs as if they had died. However, there is more involvement from Parliament in the succession.
The last person to abdicate from the throne was King Edward VIII. He stepped down from the throne in 1936 and left his brother, the Queen Elizabeth's father, to take his place. The official document declaring King Edward's intention to step down had to be signed by Parliament before he could be officially removed as head of state.
There's been many dramatisations of this historic event, including the Oscar-winning film The King's Speech starring Colin Firth. It's also featured in the award-winning Netflix series The Crown during the first series. The Crown season 5 is expected November 2022.
Is Prince Harry still in the royal succession?
Yes, Prince Harry is still in the royal line of succession. Whilst Prince Harry now lives in LA and has stepped back from royal duties, he remains fifth in line to the throne.
This is because he was born into the royal family and only an Act of Parliament can remove a royal from the Succession of the Throne Act. However, the chances of him becoming monarch are pretty low as Prince William's three children are all before him in the pecking order.
As for Prince Harry's children - Archie Harrison and Lilibet Diana - they too remain in the line of succession, having being born royal, though it would take a constitutional crisis for Archie or Lilibet to take the throne as the siblings are seventh and eighth in line to the throne respectively.
If the eldest heir is female, will she be Queen?
Yes, a royal female who is in line to the throne and is older than her male siblings can become Queen before them.
Historically this was not always the case and it wasn't until 2013 that this change to The Succession to the Crown Act took place. This is the official legislation regarding succession to the throne.
This means that after Prince George, Princess Charlotte will become queen before her younger brother, Prince Louis. However, if you're wondering if Camilla will ever be Queen and whether Kate will become Queen - the answer is no. This is because they are only married to a future king, rather than an direct heir in the royal line of succession themselves.
Video of the Week:
Parenting advice, hot topics, best buys and family finance tips delivered straight to your inbox.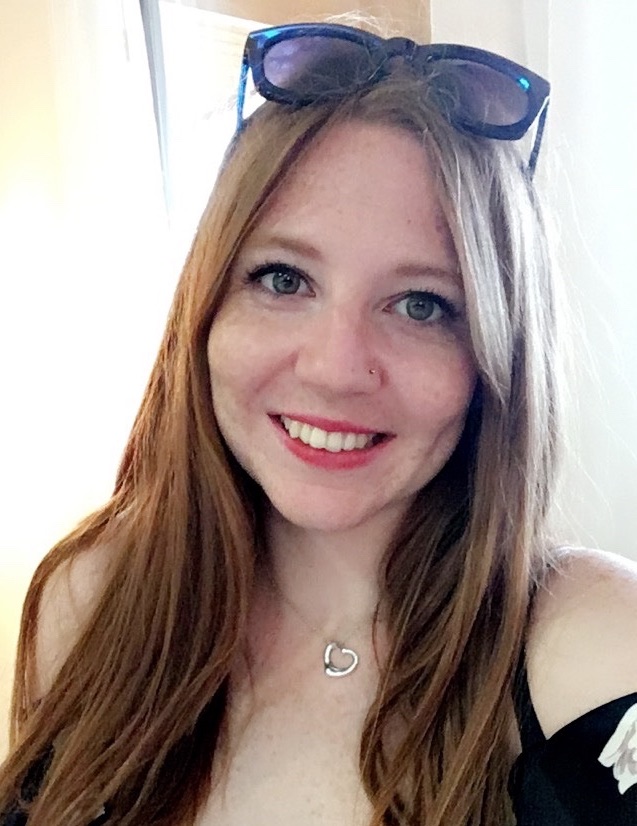 Emily Stedman is the former Features Editor for GoodTo covering all things TV, entertainment, royal, lifestyle, health and wellbeing. Boasting an encyclopaedic knowledge on all things TV, celebrity and royals, career highlights include working at HELLO! Magazine and as a royal researcher to Diana biographer Andrew Morton on his book Meghan: A Hollywood Princess. In her spare time, Emily can be found eating her way around London, swimming at her local Lido or curled up on the sofa binging the next best Netflix show.