Where is Love Island USA filmed? The luxurious locations revealed
There's no expense spared when it comes to the villas across the pond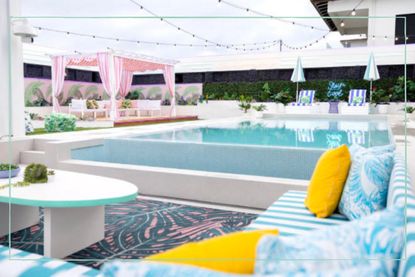 (Image credit: Sara Mally/PEACOCK/Future)
Goodto Newsletter
Parenting advice, hot topics, best buys and family finance tips delivered straight to your inbox.
Thank you for signing up to GoodTo. You will receive a verification email shortly.
There was a problem. Please refresh the page and try again.
Where is Love Island USA filmed? The luxurious locations revealed as season 5 of America's version of the hit dating show airs.
Love Island fever has spread around the world, with the original UK outing responsible for spawning 25 incarnations of the dating show around the globe. Many long running - and some far shorter romances have begun on the series, with viewers often asking which Love Island couples are still together - marriages and babies have resulted from couples who met as swimsuit clad hopefuls.
The show is currently enjoying huge popularity across the pond in the US, with the dreamy filming locations pulling in as much interest as the contestants. While Mallorca plays host to Love Island in the UK, Winter Love Island 2023 filmed somewhere more unusual. Love Island Aftersun filmed in a not-so-sunny location, making the ever-changing US villa locations even more alluring to viewers - read on to find out where Love Island USA filmed as season 5 gets underway on Peacock.
Where is Love Island USA filmed?
Season 5 of Love Island USA filmed in Fiji, with the villa found on a stretch of beach boasting views of the Mamanuca islands.
The 45,000-square-foot villa was purpose built for the show, taking the production team seven weeks to build. In a sneak peek tour of the season 5 villa, host Sarah Hyland can be seen giving a tour of the latest place - and let's just say it's pretty pimped. Referring to the outstanding location as an "upgrade", Sarah says "wait until you see the magic that our production designer Richard Jenson has created."
The presenter shows off sun loungers overlooking the sea, and the Sunset Nook where Islanders can watch the sun go down… among other activities. The luxurious beds in the bedroom are all grouped together for extra cosiness, although a private lounge named Vibe Check also has its own equally private bed. Meanwhile, The Spicy Room for the girls has been laid out with individual makeup stations that cosmetics aficionados everywhere would love to transport to their own homes.
Speaking to Buzzfeed, Sarah spoke about the effort that went into building the villa. She said "I don't think the fans know how hard art production and props worked - just what goes on behind the scenes to make the villa, it's so amazing. These people are so talented."
She added "That's why I talk about the villa a lot, because just the crew, the art department, and everything that goes into making the villa is hundreds of people working nonstop to create it. And the villa this year is going to be epic. It is massive. We have new features in it and it is on the beach in Fiji."
Where was season 1 of Love Island USA filmed?
Season 1 of Love Island USA was also filmed in Fiji, but in a different purpose built villa to that created for season 5.
Offering their reasons for choosing Fiji as a location at the time, CBS bosses suggested Fiji "meant something to Americans" and "feels like a place you would want to come and fall in love." It's also thought the 16-hour time difference between Fiji and New York came into play with the decision, giving editors enough time to edit the footage prior to broadcast.
An early edition of the UK version of Celebrity Love Island was held on the island of Fiji, before moving to the current home of Mallorca. With the US version opening in the same place, the location could also be a nod to the British roots of the show, along with the romantic vibes it brings.
Where was season 2 of Love Island USA filmed?
Season 2 of Love Island USA was filmed in Las Vegas at Caesars Entertainment's boutique hotel, The Cromwell.
Filming was forced to relocate from Fiji to Las Vegas due to the pandemic for season 2, with a villa being fashioned at the top of The Cromwell as a replacement. Overlooking the Las Vegas strip, the 25,000-sq. ft. rooftop space was usually Drai's beach club and nightclub before being taken over by the contestants.
Production designer Richard Jensen who designed the season 5 villa, had once again been on hand to transform the space into an iconic Love Island location. For anyone wishing to stay at the hotel, rates begin at £88 for the night, rising to over £450 per night depending on room size and time of year.
Where was season 3 of Love Island USA filmed?
Production moved again for season 3 of Love Island USA, this time to the Grand Naniloa Hotel in Hilo, Hawaii.
According to Hawaii News Now, the production company behind the show booked the entire Grand Naniloa Hotel in Hilo for the summer of filming. State Film Commissioner Donne Dawson was delighted when this happened, as the Naniloa was due to have its lease terminated because of unpaid rent - the hotel had suffered a serious blow after of pandemic closures.
Ed Bushor, CEO of Tower Development and managing partner of WHR, explained the hotel had been between 20 to 40% capacity during the pandemic. However, by featuring on Love Island USA, he said "The entire community of Hilo is not going to know what hit them with 1,000 people coming into town for this bubble," adding that the $6 million income from the series meant hotel owners could immediately pay off their $615,000 in unpaid rent and remain open.
Where was Love Island USA season 4 filmed?
Love Island USA season 4 filmed at the Dos Pueblos Ranch in Santa Barbara, California.
The Casa Grande building forming part of the ranch was transformed into the show's iconic villa. A popular wedding venue in the area, the site is surrounded by beaches and cliffs, with a rich history of tales surrounding it dating back to 1542. However, locals were unhappy with the area of natural beauty being used as a filming location.
Concerns were raised regarding increased vehicle traffic, and bright lights late at night acting as a disturbance. One local said "Pretty much anybody who's familiar with environmental safety and protection of habitat resources at night knows that's a big no-no," of the lights, which could have impacted the ranch's nocturnal wildlife. Those living in the area might have been heaving sighs of relief when filming returned to Fiji.
How can I watch Love Island USA in the UK?
In the UK, it's free to watch Love Island USA on ITVX. There is usually a delay however, between episodes airing in the USA before they make their way to the UK.
ITVX was an on-demand streaming service launched in December 2022, that takes content from ITV1 and also ITV digital channels. It features exclusive programming, with some shows streaming there first, before landing on ITV.
For those with NOW TV subscriptions, Love Island USA can be streamed via Peacock meaning less waiting for episodes to drop. There are many cheap and flexible ways to watch NOW TV, with the streamer offering a variety of packages for different budgets.
For more information on where all the best reality shows were shot, find out where controversial survival series Alone filmed. The insanely popular Too Hot To Handle filmed against a beautiful backdrop. Perfect Match fans will also be interested to know where the luxury villa featured in the series can be found.
Parenting advice, hot topics, best buys and family finance tips delivered straight to your inbox.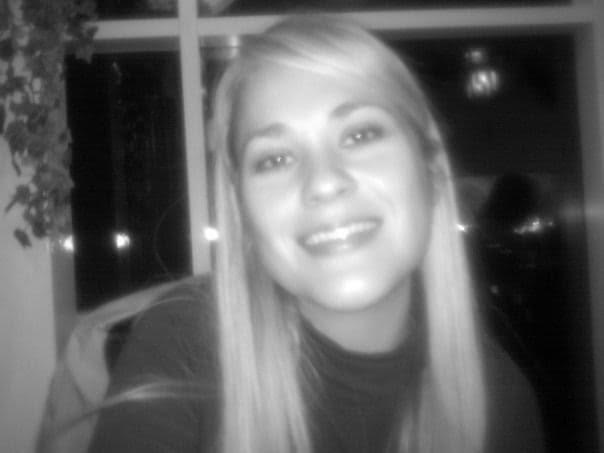 Lucy is a multi-award nominated writer and blogger with six years' experience writing about entertainment, parenting and family life. Lucy has contributed content to PopSugar and moms.com. In the last three years, she has transformed her passion for streaming countless hours of television into specialising in entertainment writing. There is now nothing she loves more than watching the best shows on television and telling you why you should watch them.