How to watch Love Island Games in the UK
Your favourite dating show is back - with a twist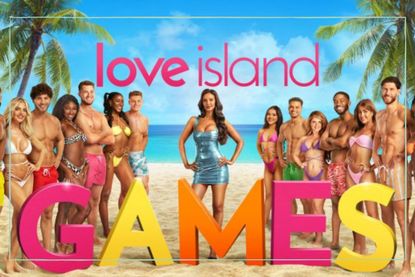 (Image credit: Peacock/Future)
Are you wondering how to watch Love Island Games in the UK? As the spin-off to the popular dating show lands, UK viewers have been left wondering how to view it.
Fans of reality dating shows are wild with excitement that Love Island is back for yet another spin-off. The countless iterations of the show have included winter and celebrity versions, with the sheer opulence of the Love Island USA house this year leaving viewers needing to know everything about it. In Love Island Games, former Islanders from across the world unite, for a second chance at finding love and getting their hands on the $100,000 prize - and for reality fans, it's definitely one to watch in November.
Set in Fiji, Maya Jama is at the helm, accompanied by narration from Iain Stirling. The stakes are higher, with viewers told to expect even more gameplay and both team and couple challenges to win immunity. Bringing off the scale rivalry and a huge dollop of drama, will any relationships from the show go the distance in the same way some previous Love Island couples are still together? Time will tell.
How to watch Love Island Games in the UK
Sadly, Love Island Games is only available to watch exclusively on Peacock in the US and no announcement has been made about a UK air date.
We understand that although Peacock is available on NOW TV and Sky, Love Island Games will not be made available to UK subscribers of those streamers. When the Peacock Instagram account shared video clips of the show, one of the first questions was from a viewers wanting to know if it would be made available to watch in the UK.
The official account replied with "Hi there! Thank you for reaching out. We currently support the U.S.-based programming for Peacock. We suggest contacting Sky or NOW depending on your programming provider for information about available Peacock content in your area. Feel free to send us a DM with any other questions. We're happy to help!"
Fans were quick to express their disappointment, with one commenter saying "So Maya, Ian and Maura are from the UK, 1/3 of the contestants are from the UK, but in the UK we can't watch it on release date. So when it is eventually shown they'll be no point watching it because, it'll already have been all over social media what's happened and who won."
Watch this space, and we'll keep you up to date with any updates regarding a possible UK release date.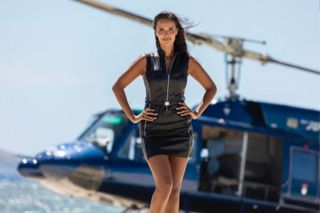 Is Love Island Games on ITV?
There have been rumours the Love Island Games could air on ITVX at some point, but these remain unconfirmed and the channel has issued no statement on the matter.
According to Rolling Stone, filming for the series took place very recently, with Maya Jama telling the publication she returned from filming for a month in Fiji just a couple of weeks ago. The presenter spoke about the impact fronting the show and the subsequent increase in fame, has had on her life. "There's more interest in my life than there was before," she said.
Jama added "I was way more open when I was younger when I did my first interviews and just spilled my whole life story. Then you're like "Oh no, headlines are going to say this and maybe I need to not tell them about this bit of info because they're going to dig into this.' I think it's just trial and error really, and just growing up," she concluded.
Speaking about the differences between her regular Love Island presenting gig and Love Island Games, Jama suggested the process was both interesting and a lot of fun. "I got to meet the Australians, the Americans, and there were some French, German, and even Swedish Islanders," she said.
She added "It was nice to see that dynamic and just how all these big characters from all over the world come together, how they mesh, and who's going to get on with who. Just kind of watching them as a social experiment and seeing how people blend was really fun."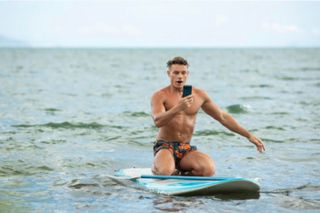 Who is going in Love Island Games?
Curtis Pritchard - season 5 UK
Krya Green - season 1 USA
Megan Barton Hanson - season 4 UK
Jack Fowler - season 4 UK
Johnny Middlebrooks - season 2 USA
Aurelia Lamprecht - season 4 Germany
Carrington Rodriguez - season 2 USA
Cely Vazquez - season 2 USA
Callum Hole - season 4 Australia
Courtney Boerner - season 4 USA
Lisa Celander - season 3 Sweden
Ray Gantt - season 1 USA
Jessica Losurdo - season 4 Australia
Mitch Hibberd - season 3 and 4 Australia
Tina Provis - season 3 and 4 Australia
Georgia Steel - season 4 UK
Liberty Poole - season 7 UK
Deb Chubb - season 4 USA
Mike Boateng - season 6 UK
Eyal Booker - season 4 UK
Steph Blackos - season 2 France
Imani Wheeler - season 5 USA
Toby Aromolaran - season 7 UK
Justine Ndiba - season 2 USA
Scott Van-der-Sluis - season 10 UK and season 5 USA
Zeta Morrison - season 4 USA
One favourite to appear on the show was Love Island contestant Kady McDermott. The former star of the series revealed she was asked to take part, but declined the offer. After making her first appearance in 2016, McDermott made a return this summer, and felt a further appearance was one too many.
Speaking to Sam Thompson and Pete Wicks on the Staying Relevant podcast, she said "I was asked to do Love Island Games in September - I've had enough. I'm retired for the year, I'll leave that one."
Is Love Island Games the same as All Stars?
Love Island Games and Love Island All Stars are completely separate spin-offs within the Love Island franchise.
While Love Island Games will begin airing in November 2023, Love Island All Stars hasn't begun filming yet, and features entirely UK contestants from the past ten series. All Stars is set to begin shooting in South Africa early next year, with previous UK contestants hoping to get their second chance at finding love.
While little is known about the release date or line up of All Stars, one former contestant definitely not returning is Maura Higgins. According to Cosmopolitan, when questioned about a possible appearance, she immediately shut down any rumours of an appearance. "I'm never going to go back on to Love Island," she said.
In an Instagram live, she continued "I feel like I've done it once and I think once is enough and I'm a bit old for that. I feel like I'm really enjoying what I'm doing… I just don't really want to go backwards, I want to look forward. Like, not saying anything bad about people that would do it again, but like, each to their own. Yeah, just not me."
In other reality dating show news, did you know Love Is Blind UK is happening? We meet the hosts of the series, and they are perfect for the job! After the latest Love Is Blind US reunion, only one couple had made it down the aisle, leaving viewers curious if Lydia and Milton were still together - we reveal all.
Parenting advice, hot topics, best buys and family finance tips delivered straight to your inbox.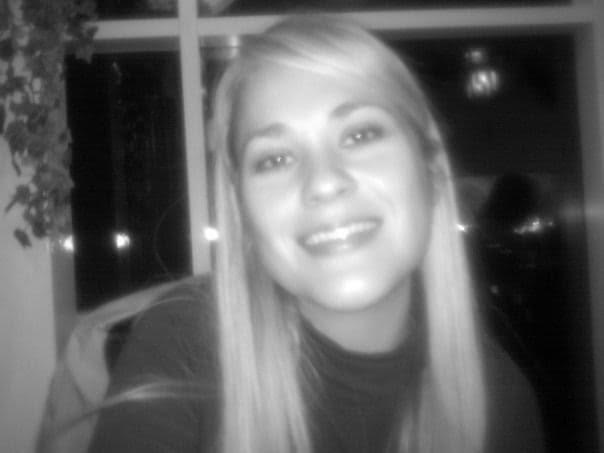 Lucy is a multi-award nominated writer and blogger with six years' experience writing about entertainment, parenting and family life. Lucy has contributed content to PopSugar and moms.com. In the last three years, she has transformed her passion for streaming countless hours of television into specialising in entertainment writing. There is now nothing she loves more than watching the best shows on television and telling you why you should watch them.