Who is still together from Married At First Sight UK 2023?
Viewers are desperate to know who has gone the distance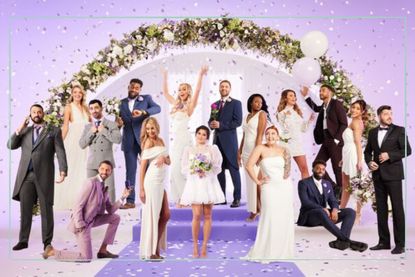 (Image credit: Channel 4)
Who is still together from Married At First Sight UK 2023? Here is everything we know about which couples could be living their happily-ever-after.
Season eight of Married At First Sight UK is drawing to close, with bereft viewers searching for what to watch to replace the gaping void left in their lives it leaves behind. The final week sees the remaining couples head into the Vow Renewals and decide whether a commitment will continue once the cameras have stopped rolling. With the airing of the final reunion episode, the group will finally reveal who has gone the distance.
Fans of reality dating shows love to find out more about their favourite couples, and have previously asked who is still together from Married At First Sight Australia, and which Love Island couples are still together in 2023. Here is everything we know about who will be carrying on with their relationships once the Married At First Sight UK 2023 process came to an end.
Who is still together from Married At First Sight UK 2023?
Peggy and Georges, Tasha and Paul, and Erica and Jordan are the only couples still together from Married At First Sight UK 2023. This was revealed in the show's reunion episode - although some couples broke protocol and revealed their relationship status on social media before the finale aired.
Peggy and Georges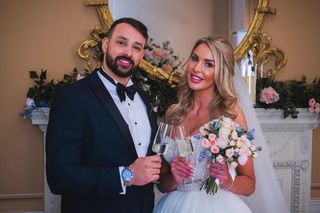 Peggy and Georges are still together, which will delight fans of the pair. Visibly nervous during the final vow renewal episode, viewers were initially left unsure about whether the pair were going to remain a couple. Just before the closing credits rolled, Georges could be seen saying "Peggy, I entered this experiment with one sole purpose – to find love. Looking for something you've never felt before seemed like a huge ask, but then I met you," with her response left up in the air.
However, to huge sighs of relief all round, when the next episode aired, Peggy's response to that cliffhanger ending was "I may not trust easily but I trust myself, and I also trust that you'll prove everyone who doubts you wrong. And so my decision is to stay and continue our story together. Our fairy tale may have just begun but I'm certain it will end with a happy ever after."
The happy bride then shared further insight into her feelings on Instagram, thanking her "Prince Charming." Peggy wrote "Who said 'happy ever after' doesn't exist!! From our first wedding day to this moment, who would have thought!? Sharing our journey, the highs and lows, has been an absolute rollercoaster! It's a shame you never see the good times we had but there were probably too many that would've spoiled the ending for you all!"
Tasha and Paul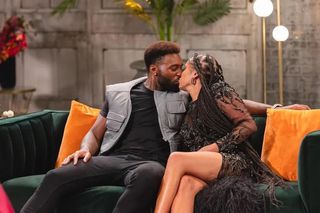 Tasha and Paul are still together, and remain a fan-favourite couple. This news comes despite the show's relationship expert hinting at a "huge twist" for the couple, which appears to be a red herring. Type 1 diabetic Tasha has not only spoken of her feelings for Paul, but discussed the issue of footage of her condition being edited from the show.
She believes that revealing her condition would have brought the public to realise why she occasionally acted in a certain way, while footage of her checking her blood sugar and giving herself insulin could have raised awareness of diabetes. Despite the care and attention living with her illness might require, the couple appear to be happy, both sharing identical snaps of themselves to Instagram with the caption "I choose you now, tomorrow & forever."
Laura and Arthur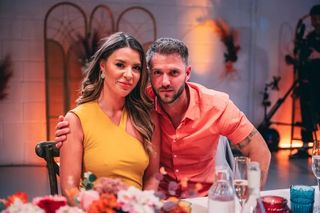 Laura and Arthur are no longer together, having broken up during the vow renewals episode - Arthur appeared to want to make the relationship work outside of the experiment. However, Laura delivered the devastating blow that Arthur had made her understand what she didn't want from a marriage, and was unwilling to commit to him any longer.
Ahead of the reunion show, Laura wrote on social media "It's time patch up some differences, reflect on the experience but probably also scream at each other in different language, who knows?" It appears that some didn't agree with her ending the relationship with Arthur, with one commenter saying "Not only were are you cruel to Arthur at the final vows but then you genuinely toasted breaking his heart at the altar during the last dinner party," with another adding they thought he was "misunderstood."
However, after sharing a video of himself removing his wedding ring on Instagram, Arthur posted a long and impassioned speech declaring he held no hard feelings towards Laura. "Don't cry because it's over, smile because it happened," he began. He added "This journey has taught me a few things. I've learnt that it's ok not to be ok, you don't always have to pretend that you're the strongest person alive, it's ok to be vulnerable at times and show your feelings and emotions when needed."
Alluding to the severe anxiety he experienced before taking part in the show, he sweetly concluded "Laura has been incredible throughout the whole experience and even though we've had our ups and downs I'll always be proud of her and respect her for the person she is - a strong independent woman who's not afraid to say how it is!"
Ella and JJ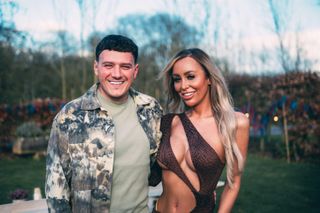 Ella and JJ have not stayed together, but left the process on good terms. Ella joined the show as the first transgender woman to participate, and became coupled with JJ after originally being partnered with Nathanial. Both Nathaniel, and JJ's original partner, Bianca, exited the show when it was revealed that JJ had feelings for Ella.
Despite a promising start, Ella and JJ's relationship began to struggle, and they decided to put an end to it. Sharing her thoughts about ending the romance on social media, Ella wrote "I have grown and learnt so much during my time on MAFS, and getting to end the series with the most incredible man @johnjoeslater makes it so special and all worth the ups & downs. I am so proud of us both."
She added "You have grown so much and taught me loads about us, you and most surprisingly, myself. I couldn't have wished to end the series with anybody else. You may not be a stranger this time, I actually knew the person I was 'marrying' unlike my wedding day, and I know I didn't end this with the person I married but I really am so happy to have made it to the end with such an incredible guy that I chose and who wasn't picked for me."
Adrienne and Matt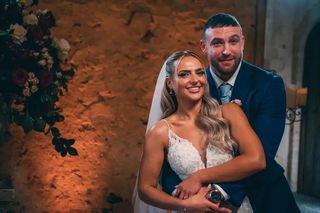 Adrienne and Matt are no longer together. Although the pair decided to stay together at final vows, things didn't work out after they left the experiment. At the reunion, Matt said he had been willing to try but felt that Adrienne had checked out of their relationship.
In addition, reports have suggested that Matt moved on with Shona, who left the experiment early. Shona was previously married to Brad in the series, but experts had concerns about their relationship and they were asked to step away from the series. It would seem Shona has since been spotted with Matt.
According to The Sun, a source spotted the pair in Starbucks, telling the publication "They were chilling together in Starbucks and looked very relaxed in each other's company." They added "I'm really disappointed I saw them to be honest because there's still a month or so to go – and now I know his marriage to Adrienne won't last. But I wish them all the best and hopefully they both fare better in the real world than they did on the show."
Sean and Mark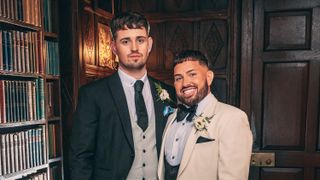 Sean and Mark are no longer together. The couple's relationship had already gotten off to a rocky start, when Mark revealed he was underwhelmed on seeing Sean at the altar. He also made negative comments about Sean's job at New Look, and was particularly unimpressed at his potential new love wearing a black suit to their nuptials.
Sean posted to Instagram about his experience on MAFS, writing "So the saga has comes to an end. Some time away from the experiment gave some clarity on the whole experience. If I could give anyone any advice, make sure you're keeping yourself happy and stay true to YOU," with a commenter quipping "And now you are free to date."
Mark didn't mention Sean in his collection of pictures shared his account on the site, with a fan saying "You've done brilliantly in MAFS, a beautiful soul. You will meet your prince charming soon beautiful guy."
Erica and Jordan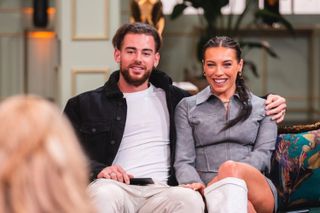 Erica and Jordan are still together, revealing at the reunion that their connection has gone even deeper since the experiment ended.
Sharing a sweet post on Instagram captioned, "Life after MAFS", Erica revealed a number of selfies of the pair looking loved up, under which Jordan commented, "Never in doubt my beautiful girl". It looks like things are going well!
During their final vow ceremony, they decided to stay together with Erica saying "I came into this experiment not only hoping to find a husband but a best friend, a partner in crime and someone who makes me feel safe and protected. Throughout our marriage, you've been all those things and more."
Rozz and Thomas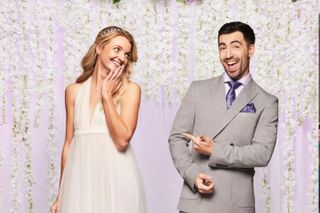 Rozz and Thomas are no longer together, after Rozz decided it wasn't the right time for her to be in a relationship. She cited still carrying the burden of a previous relationship that went horribly wrong for her decision, adding that she needed time alone to process and decide what she wanted from a relationship moving forward.
Although Thomas shared some very supportive words about his former partner, he was still very upset to hear Rozz no longer wanted to be with him. According to the Mirror, he said when informed of the news "I was just crying with JJ rubbing my back and holding my hand. Eventually, I had the medic take me out. I had to have the medic take me out to get me out of there."
Rozz indicated that she and Thomas were to remain friends, and had shared some emotional words at the reunion. She wished him love, and said that she'd miss the cast and crew of the show once it was over.
Luke and Jay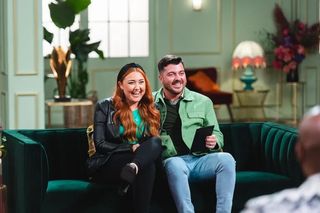 Luke and Jay are no longer together. They were forced to exit the show early, when Luke was thrown out of the experiment for having an altercation with Jordan. However, the pair initially said they were still planning to make a go of their relationship. Jay later arrived at the final dinner party alone, telling the others that Luke had told her he only wanted to be friends after all.
The shocked gang asked if she still had feelings for him, and she agreed she did saying she "adored" him. Luke's Instagram account was then full of angry Jay fans, commenting that he'd not treated her fairly, suggesting he'd only taken part in the show to find fame. He is yet to share a reason publicly for breaking of their romance.
For more dating show news, we have an update on which Ultimatum couples are still together, and everything you need to know about Love Is Blind UK. The UK iteration of the show also has exciting hosts - we reveal who will be fronting the series when it lands.