Why did Heather Rae El Moussa leave Selling Sunset?
What the star has revealed about her departure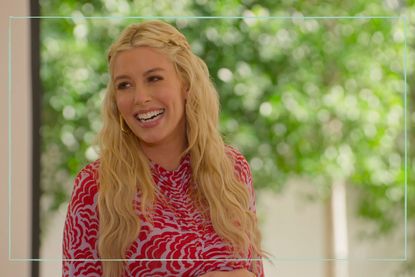 (Image credit: Netflix/Future)
Why did Heather Rae El Moussa leave Selling Sunset? As the latest season of the hit reality show lands, viewers have been quick to ask why the OG cast member is missing.
The popularity of Selling Sunset is not slowing down, as viewers continuously come back for the luxurious real estate and major drama. The ladies of The Oppenheim Group are back for the seventh outing of the smash-hit reality show, showcasing LA's high-end real estate, and the those at the the helm of the top agency in the Hollywood Hills who sell it. If you're wondering what to watch in November, reality fans will want to add this to the list.
But in the midst of incredible properties and personality clashes, Heather is notably absent from season seven, leading fans to wonder if she's joined the previous Selling Sunset cast members who won't be returning. In the same way fans wanted to know why Davina left Selling Sunset, and why Brett Oppenheim also departed the show, we take a look at why Heather Rae El Moussa only pops up occasionally in the new series.
Why did Heather Rae El Moussa leave Selling Sunset?
Heather has revealed she was not asked back to Selling Sunset following her maternity leave, and has not disclosed the reason why.
It appears that Heather herself might not know why producers didn't call her back, when she took leave from the show after giving birth her and husband Tarek's son, Tristan, in January 2023. She told E! News "Season seven is filming right now, but I've been off maternity leave. And I've been excited to get back to work. So far, I've not been called back."
When asked how she felt about not being asked back, Heather simply responded "It's been a little frustrating, so, not sure what's been going on." In the run up to season 7 airing on Netflix, the former star of the show posted a cast picture to Instagram, depicting the remaining cast stood on a water's edge and their images reflected into the water below. She captioned the post "Looks like I got pushed in the water… its a good thing I can swim! Congrats to my girls on S7! You may see me in a few episodes…"
Fans and former co-stars were quick to respond to the post, with Brett Oppenheim simply commenting "Always love you, OG." One fan said "Selling sunset will not be the same without you!!! It loses so so much! You are one of the most beautiful and funniest cast members! After Christine and Maya left the show was not the same anymore, but without you it will not be worth watching."
Another added "My theory is, you're too happy and not enough drama. Your life has turned out beautifully and sadly that doesn't sell like drama does. It's sad because you were a refreshing piece (or should I say "peace"?) to this show when everyone else was out of control. It's ok though, if I were you, I wouldn't trade my life for this show in a billion years."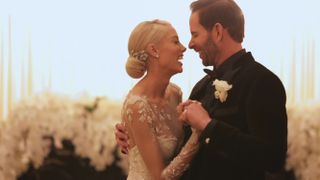 Who is Heather El Moussa's husband?
Heather is married to Tarek El Moussa, a real estate investor and TV show host. He is best known to viewers for for co-hosting the series Flip or Flop with former wife Christina Hall.
Despite his divorce from Christina, the pair continued to work on Flip or Flop together, with the show running for 10 seasons. In 2020, Tarek launched his own show, named Flipping 101 with Tarek El Moussa. In the show, he acted as a mentor to those learning how to make money from flipping houses. That same year, he and Heather moved in together, having been romantically linked since 2019.
The pair married on October 23, 2021, at the Rosewood Miramar Beach Hotel in Montecito. In January 2023, Heather shared to Instagram that the couple had welcomed their first child together, a son named Tristan Jay El Moussa. Heather is also stepmother to Tarek's children from his marriage to Christina, daughter Taylor and son Brayden.
Posting to Instagram on their recent wedding anniversary, Heather wrote "Happy wedding anniversary my sweet love️. I can't believe it's been 2 years of marriage & going on 5 years together. When I made that commitment, I knew in my heart that I was making the choice to live the rest of my life with my best friend. We have that love that makes you want to be better for one another."
She added "You have stayed true to the vows that you said to me two years ago: you have loved me for all that I am, you have protected my heart and put our family first- always- and you have shown me that I picked the right man. You are an incredible dad to our baby Tristan and Tay & Bray and nothing makes me happier than the family and life that we have built together."
What is Heather doing now?
Fans disappointed they won't be seeing Heather on Selling Sunset will be happy to find out she will be appearing alongside her husband in their own series, The Flipping El Moussas.
Season one has ten episodes, and season two - due to air early 2024, has been extended to 14 episodes. The show airs on HGTV, which can be found on Sky, Virgin, Freeview, and Discovery+.
Speaking of their season 2 excitement, Heather and Tarek wrote on Instagram "The homes we're flipping are crazier, we're taking more risks, we're being even more hands on with the design of each flip, we're balancing our businesses with the kids and our newborn baby, and we're bringing you along for the journey for ALL of the good, bad, or ugly."
One fan commented "I loved every episode and I got to tell you Heather is so beautiful and funny! Can't wait to see more," with another adding "My husband I do the same in Canada. Can't wait to see what you guys do! I love that you're going bigger and taking more risks… We watch every episode."
Will there be a Selling Sunset season 8?
Netflix is yet to confirm if Selling Sunset will return for season eight, but given the massive popularity of the show, a further instalment seems likely.
With season seven set to focus on the Oppenheim Group's expansion into Mexico with a new office in Cabo, fans will likely want to see how that plays out - this will hopefully mean more seasons commissioned as the drama in a new country unfolds.
The move to Mexico could even signal its own spinoff. With existing spin-off Selling The OC riding high and renewed for a further season, the new office and properties on offer in Mexico could provide a series of their own. On Selling the OC, Jason could be seen telling the agents that property in Cabo is hot right now, saying "Cabo was selling about $400 to $500 million of real estate in 2020. This year, so far, they're on pace for over $2 billion in sales."
According to House Beautiful, he divulged details of a major project the group are involved with in the city, including a a $2 billion, 2,400-acre development on El Tule Beach. This is set to include 50 oceanfront homes with their own large plots and ocean views. Watch this space for updates to the Oppenheim Group TV series franchise.
For information on the Selling Sunset cast net worth, we have everything you need to know. Original cast member Amanza's health scare left her shaken, and being supported by her fellow realtors recently. When newest cast member Nicole Young joined the show, viewers wanted to find out more about her - we did all the digging you need.
Parenting advice, hot topics, best buys and family finance tips delivered straight to your inbox.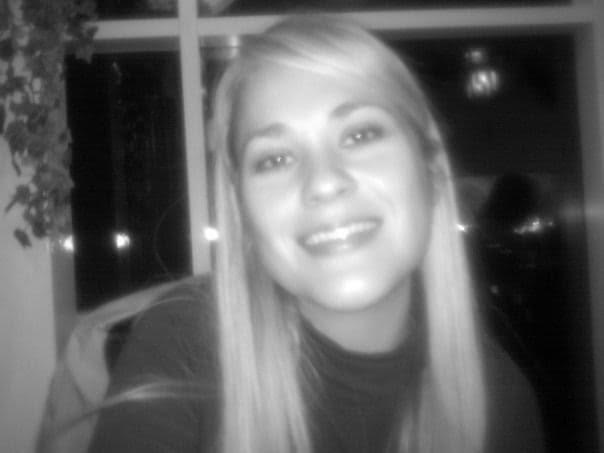 Lucy is a multi-award nominated writer and blogger with six years' experience writing about entertainment, parenting and family life. Lucy has contributed content to PopSugar and moms.com. In the last three years, she has transformed her passion for streaming countless hours of television into specialising in entertainment writing. There is now nothing she loves more than watching the best shows on television and telling you why you should watch them.