Where are previous Selling Sunset cast members now?
Why they left, and what they're up to now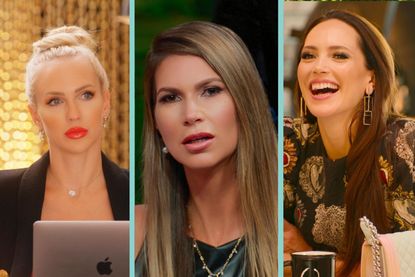 (Image credit: Netflix/Future)
Goodto Newsletter
Parenting advice, hot topics, best buys and family finance tips delivered straight to your inbox.
Thank you for signing up to GoodTo. You will receive a verification email shortly.
There was a problem. Please refresh the page and try again.
If you ever wonder where are previous Selling Sunset cast members now, you're in luck - we reveal the reason old cast members left, and what they're doing with their lives.
The Selling Sunset line up is usually fairly reliable, with not too many changes between seasons. That's why there's often shock when a cast members chooses to leave - isn't strutting around beautiful homes in your finest outfit the best job in the world? In more rare instances, cast members have been fired; getting the inside info on the reason why, is even more exciting than finding out why others left by choice. There's usually a couple of new introductions for each season, and bringing in newbies Nicole Young and Bre Tiesi for season 6 has caused explosive drama - will their arrival signal more departures for season 7? Read on while we take a look at every previous Selling Sunset cast member no longer involved with the show, and where they are now.
For those interested in the Selling Sunset cast members net worth, we have a handy guide - and some of them are worth a lot. If you came for the amazing properties but stayed for the complicated love lives, we have a guide to the current partners of the Selling Sunset cast.
Where are previous Selling Sunset cast members now?
Where is Christine Quinn now?
Christine Quinn now runs her own real estate brokerage with husband Christian Dumontet, named RealOpen. She also models, and hopes to pursue a career in acting.
RealOpen allows buyers to purchase property using cryptocurrency, with Christian Dumontet being one of the earliest adopters of cryptocurrency; he was responsible for enabling Bitcoin payments from 2013 for thousands of US and Canadian restaurants. Speaking to Forbes about her new business, Christine said "We were overwhelmed by the demand for RealOpen at launch. We've found a variety of credibility in the buyers that have presented themselves. As a result, we've streamlined our qualification process, in turn, providing this as a value-add to agents and sellers. In an industry segment that includes people with 'creative personal finances,' we are able to quickly advise agents and sellers about the credibility of a buyer."
As part of her modelling pursuits, 34-year-old Christine modelled for Balenciaga in 2022. Walking alongside the likes of Kim Kardashian and Dua Lipa, she showcased the brand's Fall/Winter 2022 Haute Couture collection during a runway show. Sharing multiple snaps of the show to Instagram at the time, Christine captioned one with "So honored to be a part of the Balenciaga Couture Show. Demna hand selected me a long time ago, and for that I am so humbled and grateful. My dress took over 3,500 hours to make, and each crystal was individually sewn on, one by one."
Also not ready to leave television behind completely after her Selling Sunset departure, Christine hopes to take part in more reality shows, and pursue serious acting roles - she had previous roles in Hot Tub Time Machine and Humans vs. Zombies prior to the Selling Sunset gig. She even has a project currently in the works, as she recently teased during an interview with Hollywood Reporter. She said "I'm acting on a show right now. I started out acting in scripted and I really wanted to get back into it."
Refusing to elaborate on the title or nature of the show, she added "I'm not saying I am Lady Gaga, but the fact that she can do these really big roles and pull it off, whether it's American Horror Story or A Star Is Born, I want to do things like that." She concluded by alluding to the fact she wanted to balance modelling with acting, saying "I really want to get back to scripted and then, obviously, keep doing fashion, which is, you know, my number one love."
Where is Davina Potratz now?
Davina Potratz left Selling Sunset in season 4 to work for rival brokerage Douglas Elliman. However, she soon returned asking for her job back. Although she still works for the Oppenheim Group, she rarely appears on the show anymore.
Speaking to People about her initial departure, Davina said "I'm really excited to be a part of Douglas Elliman and their very sophisticated and global new development division. My background is in new development sales and marketing, so this is just a wonderful opportunity for me. It's just very in tune with my skills." She added "It's not that I wanted to leave, but I had a great opportunity. It was a purely business decision."
Jason Oppenheim spoke out about her quitting, to wish her well. He said "Davina has always been a tremendous asset and a valued agent at the Oppenheim Group, and she is also a friend whose career decisions I very much respect and support. I will always want the best for Davina, and I hope that we continue to work together in the future."
Shortly after leaving, Davina was seen telling Christine Quinn that the project she had been working on with her new employer had come to an end and she wanted back in with the Oppenheim Group. However, she was concerned over returning to work for the business as she'd departed on less than good terms with Jason, and he was dubious about taking her back. The team eventually agreed to offer Davina her old job back, and she remains with the brokerage but with very little screen time. Responding to a fan who asked why she's rarely seen on screen anymore, she simply replied "Honestly no clue, you'll have ask production."
Where is Maya Vander now?
Maya Vander left Selling Sunset following a tragic baby loss at 38 weeks. She now runs her own business relocating, valuing, and finding dream homes for her clients, the Maya Vander Group.
As Maya had shared her pregnancies on the series, she felt she was left with no choice but to share her loss on Instagram to avoid questions about the absence of her baby, whom she named Mason. In a heartbreaking post she spoke of the "hardest day" of her life, saying "Given I share my pregnancies in the show I knew I'll have to post about this and avoid the " when is your due date " question. You will always be in our heart baby Mason." She left the show shortly afterwards to relocate to Miami and focus on her family.
In 2022 she announced the formation of the Maya Vander Group, aspiring to match the perfect property with the perfect buyer. Her statement on the website reads "Purchasing a home is the most important investment most people ever make. So my job is to put their needs first, be as responsive as possible, make myself available whenever they need me, and provide valued-added guidance throughout what can be a complex and stressful time for them."
In May 2023, Maya revealed she'd given birth to rainbow baby Emma Reign. On May 11, she wrote on Instagram "Welcome to the world Emma Reign! My rainbow baby! This was a long 9 months as I kept my pregnancy as quiet as possible from social media. I gave birth few days ago and words can not express my sense of relief and happiness!"
Where is Vanessa Villela now?
Actress turned real estate roker Vanessa Villela left Selling Sunset under mysterious circumstances in season 5. She now works for The Agency, which features on Buying Beverly Hills.
Vanessa had begun her career at The Agency, before moving to the Oppenheim Group. Her departure from Selling Sunset was never formally addressed, and it wasn't until May this years that Vanessa discussed her move back to The Agency. Taking to Instagram, she wrote "It feels so good to be back at The Agency, where my Real Estate career started. It was my dream to work there as soon I thought about doing this. I'm proud to have achieved it."
She continued "Three years ago, I began studying for my exam, but the pandemic hit, and everything was put on hold. Months later, I received an email with an exam date just two weeks away. At first, I doubted myself and thought I couldn't do it. But with the encouragement of my Brother, I left my fears behind and began studying with all my heart. When the day came, I was nervous, but I knew deep down that I was ready for it. I passed my exam, and the feeling of joy was overwhelming. I couldn't stop crying tears of happiness."
Vanessa later told People that her decision to leave Selling Sunset had been mutual with the show executives. She said "I always felt like I was the new girl in school. They're obviously super successful and it's an incredible show, but I have to make my own life and make my dreams come true."
Hinting that she didn't get on with some cast members, she added "Obviously you get along really well with some and don't click as well with others, and that's the show. Vanessa remains in touch with Maya and Christine, but that's it. She concluded "The rest are super nice, but we are not in contact right now."
Where is Brett Oppenheim now?
Brett Oppenheim left Selling Sunset to begin his own brokerage, Oppenheim Real Estate, where he remains today.
Brett's new venture has ties with The Oppenheim Group, and he didn't leave the show due to any feuds but purely to expand on his and twin brother Jason's business assets. Confirming that he wasn't technically leaving the Group but moving to streamline business and commissions, Mary said "Brett Oppenheim is just hanging his license differently because he's a broker as well. And just for the sake of their relationship [with Jason], he's just using his own license because they were just having arguments and stuff about like with clients and commissions and stuff like that" according to Showbiz Cheatsheet.
Brett still occasionally appears on the show, and the relationship with twin Jason appears to remain strong - he was on holiday to Greece with his brother when Jason met met latest love Marie-Lou Nurk. Although quieter on social media than the rest of the cast members, Brett continues to assert love for his brother on Instagram. Most recently, he shared a picture of the pair with the caption "Happy #SiblingsDay bro. Can't wait to spend our birthday together in Paris on Wednesday!"
Related Netflix Features:
Video of the Week
Parenting advice, hot topics, best buys and family finance tips delivered straight to your inbox.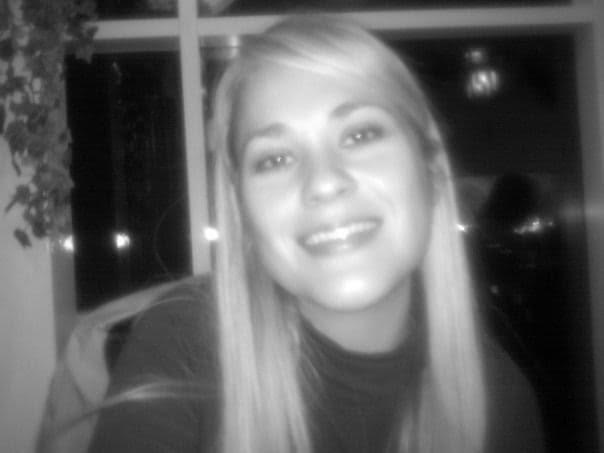 Lucy is a multi-award nominated writer and blogger with six years' experience writing about entertainment, parenting and family life. Lucy has contributed content to PopSugar and moms.com. In the last three years, she has transformed her passion for streaming countless hours of television into specialising in entertainment writing. There is now nothing she loves more than watching the best shows on television and telling you why you should watch them.