Amanza's health scare: Everything we know about the Selling Sunset star's recent worries
The reality star has been through a distressing time with her health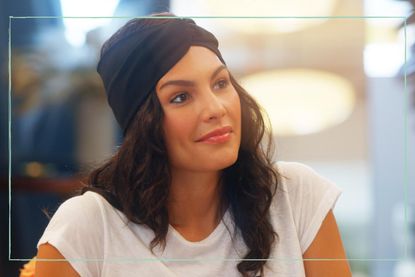 (Image credit: Netflix/Future)
Goodto Newsletter
Parenting advice, hot topics, best buys and family finance tips delivered straight to your inbox.
Thank you for signing up to GoodTo. You will receive a verification email shortly.
There was a problem. Please refresh the page and try again.
Amanza's health scare has made headlines recently, and the reality star has spoken candidly about the effect of life-limiting illness on her family in an update.
The Selling Sunset stars are used to their lives being the subject of spectacular headlines, from their astonishing net worth, to their real ages and partners - the line up of lovers can change at a dizzying rate. However, cast member Amanza Smith has recently made headlines for a very different reason after she experienced a worrying health scare and viewers thought she may have cancer. Fans immediately rushed to find out what had happened to the reality star, offering support in their droves. Fellow Oppenheim Group employees were also on hand to back their colleague and offer kind words. The health scare arrived amid rumors Amanza has been feuding with cast member Chrishell, something she has also addressed when updating fans about her well-being - read on for everything we know about what has happened.
Newcomer for season 6 Nicole Young, immediately found herself embroiled in arguments and found herself the subject of unnecessary internet trolling. Fellow newbie Bre Tiesi lives an unconventional life, which hasn't gone down well with some members of the cast.
Does Amanza Smith have cancer?
No, Amanza Smith doesn't have cancer. However, a scan had revealed "worrying" results, leaving the reality star needing a biopsy. The results later came back clear, with no cancer present.
At one point during the current season 6 of the show, Amanza is seen discussing a can of her uterus with Mary. She explained Doctos had notices something potentially suspiscious and were performing a biopsy. She told her friend "When they did the ultrasound, my uterus on the screen looked … There's a lot of stuff there and I don't know what it is. It doesn't look good. There's a wide array of things that it could be, and then the one thing that we pray and hope that it's not."
In a lengthy Instagram post, Amanza later gave fans a full update, reading "Thank you to everyone for your concerns and well wishes towards my health. I am happy to tell you that I am in fact, not only cancer free, but also possibly aging backwards and happier than I've been in forever! The results of my biopsy were benign! I will continue to be grateful for my health, and even more so now than ever! You realize that if it is in fact, in poor, standing, everything else falls secondary. I have lost many loved ones to cancer. The most recent one was my adoptive father and you all see that in season six."
She continued to speak further about her adoptive father, adding "Maybe I didn't say how he passed but that was how and it is a very sensitive subject. Let's celebrate life on this post and I urge you to please if you are going to comment make this one, the one that you bite your tongue and only make it positive. Negativity causes disease everyone remember that …it's something we don't want to mess with … love, positivity, and happiness actually heal it. Big love to you all. Thank you for the support. We are so grateful to have the number one show in the US on Netflix."
Cast member Nicole Young commented on the post "Beautiful inside and out! And one amazing mother! Love you to the moon and back," while others left heart and other emojis. A fan who had clearly been keeping watch for an update about Amanza's health added "Just came here to check to see if there was a health update and I'm glad it is such positive news️. Hoping nothing but the best for you and your children."
How is Amanza's health?
Although Amanza doesn't have cancer and said she is "ageing backwards," she does openly speak about her ongoing mental health battles.
Amanza has regularly shared and updated fans on her mental health difficulties, which relate to trauma she suffered as a child due to sexual abuse, and concerns over the search for former husband Ralph Brown. She has not seen or heard from since 2019, and he is the father of her two children, daughter Noah, and son Braker.
Speaking to Mr Warburton's magazine about the abuse she suffered, she said "I put on a very strong face, which comes from the fact that from the time I was three years old, I was sexually abused by somebody very close to me, and you have to pretend like that's not happening."
Sharing concerns over her former husband to Instagram, Amanza has previously posted pictures of herself looking tearful, saying "It's ok not to be ok. Many people are afraid to be open about mental health. This was me last night at 4am when I couldn't sleep because so much was on my mind. Hang in there everyone. You are not alone." Her most recent post about mental health simply read "Some days look like this and It's OK."
Are Amanza and Chrishell still friends?
It appears that Amanza and Chrishell are no longer friends, although most of the drama has played out on social media and not on screen.
Confused fans were only alerted to a problem between the pair, when Amanza mentioned it in her Instagram post about being cancer-free. She said "I know that it is very public that Chrishell and I have our own little feud right now however, I also know that she too, has suffered a great deal of pain by losing loved ones from this terrible awful disease. It affects everyone involved in a very heartbreaking way."
However, fans responded to this saying they weren't aware of any feud between the two, as it hadn't appeared on season 6 at all. Amanza has since been very cryptic about what exactly is going on. After it transpired she'd blocked Chrishell on Instagram and a fan asked why, Amanza responded personally to the comment with "I've never given any reason as to why I blocked Chrishell to anyone because I don't think anyone has asked so far. Don't worry I'm happy to share in due time."
She concluded by saying "Some things have greatly and obviously changed. Blocking wasn't to be petty it's triggering to see certain people when you are hurt or disappointed etc. It's a sensitive subject with me obviously." One fan took to Twitter to share hopes viewers would get to see the drama in season 7. They said "Amanza blocked Chrishell on instagram hopefully their feud is in season 7 cause I've been waiting for that group to turn on each other."
amanza blocked chrishell on instagram hopefully their feud is in season 7 cause i've been waiting for that group to turn on each other #SellingSunset pic.twitter.com/Nsc4eraOpwMay 23, 2023
See more
Is Amanza still single?
Yes, Amanza is still currently single. Her last relationship with Dutch soccer player Ryan Babel, came to an end in 2022 after 3 years together.
Amanza was married to Ralph Brown between 2010 - 2012. The pair shared custody of their children until 2019, when Brown dropped them off at school and disappeared. Amanza later suggested she'd received a letter from Brown that said "My situation isn't good right now. I can't financially take care of the children. It's not safe for them to be with me. You need to keep them until my situation changes." This communication has led police not to search for Brown, or classify him as a missing person; he remains unaccounted for today.
Amanza's relationship with Ryan Babel ended at the end of 2022. Babel was residing in the Netherlands for work, and Amanza had a crazy schedule filming Selling Sunset and pursuing her other lines of employment. Their conflicting schedules were the reasons offered for the split. The pair were very quiet about the relationship, with Amanza not often alluding to it until it was over.
Related Netflix Features:
Video of the Week
Parenting advice, hot topics, best buys and family finance tips delivered straight to your inbox.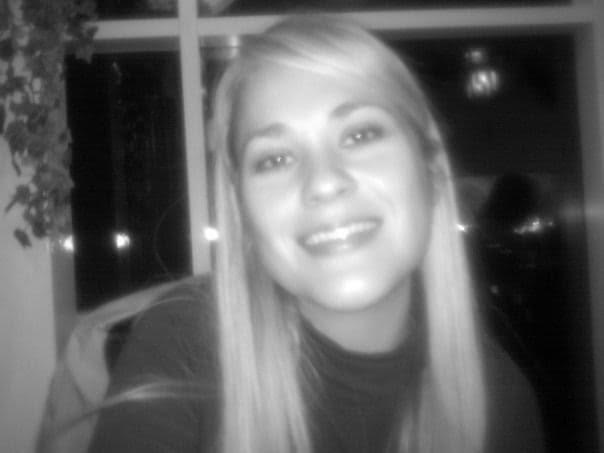 Lucy is a multi-award nominated writer and blogger with six years' experience writing about entertainment, parenting and family life. Lucy has contributed content to PopSugar and moms.com. In the last three years, she has transformed her passion for streaming countless hours of television into specialising in entertainment writing. There is now nothing she loves more than watching the best shows on television and telling you why you should watch them.