Black Friday vs Cyber Monday: Which one has better discounts?
Black Friday vs. Cyber Monday - which is better for discounts and deals? We speak to an expert who tells us what to look out for this November.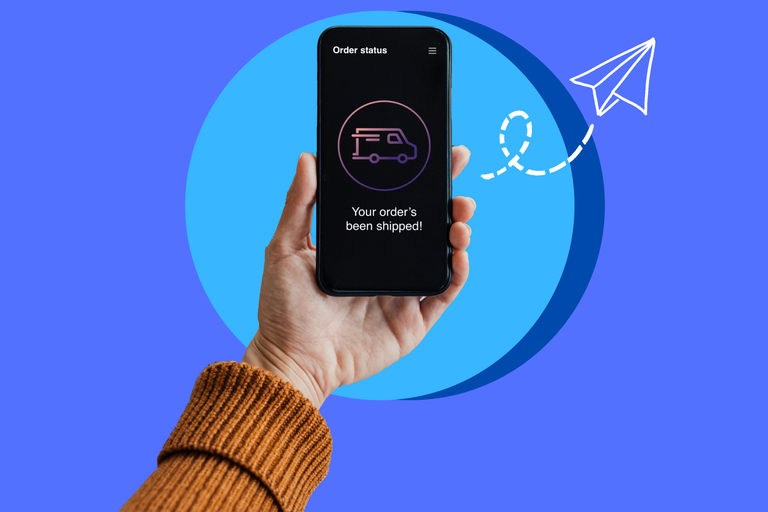 Black Friday vs. Cyber Monday - which one has better discounts? It's the question everyone has to consider when it comes round to the big shopping weekend.
While the origin of Black Friday (opens in new tab) would suggest that all the best deals come in on the day itself (November 26th this year), it's not always the case. More of us are shopping online than ever before as a mixture of growing online retail businesses and the coronavirus pandemic has meant that many of the best Black Friday deals are now online. And while many While many stores do still have their indoor shopping experiences over the weekend, the majority of brands have all their best deals online.
In the previous years, these have included amazing Black Friday KitchenAid deals (opens in new tab) and major reductions some of kids' top Christmas toys (opens in new tab) for the year. But which day is better for these sales - Black Friday or Cyber Monday? And which brands will be showcasing their best deals on Cyber Monday?
What is Cyber Monday 2021?
Cyber Monday is the first Monday after Black Friday and in 2021, it falls on November 29.
It's traditionally when online retailers take over. Buyers go from in-store shopping on Black Friday to their laptops, for amazing savings across everything from electronics to baby essentials.
In previous years, big retailers like Argos have had a Cyber Monday sale. They chose to highlight reductions on kitchen appliances during the second-chance sale, ideal for the festive season, as well as much-loved electronics like games consoles and smart watches. Even though they also had a Black Friday sale, Argos does most of their business online, so they served up even more deals on this particular day. But they're not the only ones, sports brand Wiggle had a sale that went from Black Friday all the way into Cyber Monday, as did the supermarket Tesco.
So while we can't be 100% of what's in store for this Cyber Monday, as it's still a couple of weeks away, we know they'll be plenty of offers on everything you want to buy before the year is up. But should you hang on? Or snatch up the deals when they're live on Black Friday?
Black Friday vs Cyber Monday: What's the difference?
The main traditional difference between Black Friday and Cyber Monday is the type of products that retailers discount. Cyber Monday is for smaller electronics, appliances and clothes while Black Friday is for bigger ticket items, like Apple products. However, a quick look on your website of choice on Black Friday will show you that's not really the case anymore.
Another difference is that the shopping on Black Friday is traditionally done in-store while the shopping on Cyber Monday is an online-only venture. This is another difference that's not really the case anymore, especially after the last year when in-store shopping was restricted if not banned entirely. Since then, a study from Credit Karma (opens in new tab) has found that Brits just prefer shopping online more with 70% saying that buying online and via mobile is their preferred shopping method, up from less than half before the pandemic began.
The third difference is that people tend to spend more on Black Friday than Cyber Monday, suggesting it's a more lucrative day for shoppers. Perfect if you're looking to splash a bit more cash and take advantage of the great Cyber Monday travel deals (opens in new tab) on offer this year. Research from Awin.com (opens in new tab) also revealed that in 2019, there was a 25% growth in commission (which roughly translates to sales) on Black Friday compared to the previous year. But importantly, the increase in commission on Cyber Monday was just 13%.
Surprisingly, however, the biggest growth in sales in 2019 actually came from days outside of the big shopping weekend. For example, on the Thursday before Black Friday, sales increased by 38 percent and on the Wednesday, by 47 percent. Awin reckons this means that the focus on shopping over the sales period is moving earlier in the month than ever before.
The same research also suggests that more people are shopping on Black Friday than Cyber Monday. Just over 40% of sales Awin tracked occured over the Black Friday weekend in 2019, compared to 21.7% on Cyber Monday. While under 50 percent of sales occurring on Black Friday might not sound like a lot, in the 24 hours of last year's Black Friday alone, there were 24 sales per second which adds up to more than two million sales in total.
Best Black Friday quick links
Looking for easy savings over the Black Friday weekend, these are the top Black Friday deals now live:
Are Cyber Monday deals as good as Black Friday?
In general, how much money you can save on Cyber Monday tends to be very similar to Black Friday.
Managing director of Gekko (opens in new tab), Daniel Todaro, tells GoodtoKnow, "Neither is better than the other, however, what it offers is an opportunity for physical retail to capitalise on a 24hr sales bonanza and those who trade solely online, the opportunity to do the same 48 hours later. Retailers with an omnichannel approach (a physical and online presence) are able to capitalise twice on the opportunity. They offer different offers on each event."
For those looking to swoop in on the best discounts and Black Friday reductions, Daniel says to prepare yourself. "Go to store knowing what you want. Don't procrastinate as Black Friday offers are limited and only for that day. There will also be a limit on stock. And if it doesn't sell out, the price will immediately go back up again ready for the Christmas sales.
"On Cyber Monday, check out items online. Create your basket ready to refresh on the day and check out, if it's a price you're prepared to pay. Again, don't procrastinate, these products will also be limited in quantity and priced to sell out."
What brands are taking part in Cyber Monday 2021?
Tech and appliances are still the big winners on Cyber Monday. You can expect LOADS of great discounts on laptops, TVs, phones and smartwatches.
Laptops - discounts on MacBook Airs, Dell laptops, Chromebooks and Ultrabooks are on the list.
Televisions - TVs from Amazons are a sure thing, such as LG TVs and Samsungs.
Tablets - we're thinking low prices on iPads (Pro, Air, 10.2).
Smartwatches - discounts on Fitbits are definitely going to happen, as they do every year. We're also expecting discounts on the Apple Watch 6 and SE.
Headphones - Galaxy Buds, AirPods and Sony headphones will be on the sale list.
Games consoles - Nintendo Switches are likely to be on the list as they're one of the top Christmas toys 2021 (opens in new tab).
Mobile phones - iPhones like the 13 and 12 are sure to have discounts from some retailers.
Smart home devices - we're thinking Amazon Alexa and the Google Nest.
Appliances - discounts on vacuums, instant pots (opens in new tab), multi-cookers and air fryers are to be expected.
Mattresses - along with a general savings, we're expecting free accessories like pillows and toppers.
There's also been a big expansion into clothing discounts on Cyber Monday. This is as well as household essentials like appliances and mattresses.
Black Friday vs Cyber Monday: Which one is better for clothes?
In 2019, almost 50 percent more shops had discounts on their clothes on Cyber Monday when experts compared the deals to Black Friday. There were similar rates on shoes as well. So while it's not an exact science, we do reckon that if you're in the market for a new wardrobe, you really need to scout around on Cyber Monday.
Deals fly off the shelves over the whole weekend. But if you see your perfect winter coat or ideal pair of trainers on Black Friday, then be sure to snap up the deal while it's hot. It's unlikely to be in the discount section the following week.
Daniel has over 20 years in the industry. He currently works alongside brands like John Lewis, Currys PC Word and Google. He says shift towards clothing sales on Cyber Monday is because "for all retailers, it's the blow out they need to sell through existing ranges. But more importantly, they get rid of old stock that's a bit stale."
He adds, "Don't forget it's a sale and by their nature, retailers want to clear the way for the next season of new and exciting products. However this year, a year like no other, we may find that the impact of the pandemic may create more bargains than normally available."
Black Friday vs Cyber Monday: Which one is better for electronics?
Electronics have been a huge feature of the Black Friday sale. The Argos and Wiggle sales are particularly good for this. But in recent years, as Cyber Monday has started to become more and more popular, there have been some fantastic deals on electronics from the Friday, right up until the Monday and in many years, beyond into December. So when it comes down to the debate of Black Friday vs Cyber Monday, there's a few things to think about...
Last year at Amazon, shoppers saw products like the Echo Dot reduced by half on both days. But deals on cameras came up big especially after the weekend. For instance, the Olympus PEN E-PL9 16 MP Compact System Camera with Electric Zoom had a discount from a huge £579.99 to £379 on Cyber Monday. The discount was less on Black Friday. Apple products were also a huge feature of Cyber Monday. Stores like Currys PC World offered discounts up to £50 on Apple AirPods and the latest model of the iPad.
Bargains will come flying in on Black Friday. But it seems that they are equally up for grabs on Cyber Monday. There are reductions on larger items coming in first and then deals on smaller products arriving afterward. But as our expert says, it's rarely a done deal. It's best to be quick when you see the deals as they're not likely to be available for long.
We're expecting big things from Tesco's Black Friday sale, along with stores like Argos. That's if last year's were anything to go by! So if you're looking for cracking deals, we suggest you head over to these websites on Black Friday.
Is Cyber Monday only online?
Cyber Monday is a strictly online sale. The deals that you might find in shops on Black Friday are a guarantee over the weekend.
Ellen Davis and Scott Silverman from the US National Retail Federation and Shop.org created "Cyber Monday" back in 2005. They did so to try and move some retail offers online when the internet was still in its early years. At the beginning, it was to help smaller retailers compete with the big companies. But as expected, larger chains cottoned on quickly and jumped on the bandwagon.
But Cyber Monday still continues to be a major online affair for retailers who don't have a store presence. It's one of the two days per year that customers will definitely know there's a sale on.
Grace Walsh is a Features Writer for Goodto.com, covering breaking news health stories during the Covid-19 pandemic as well as lifestyle and entertainment topics. She has worked in media since graduating from the University of Warwick in 2019 with a degree in Classical Civilisation and a year spent abroad in Italy. It was here that Grace caught the bug for journalism, after becoming involved in the university's student newspaper and radio station.