Save Money Good Diet: Everything you need to know about the new show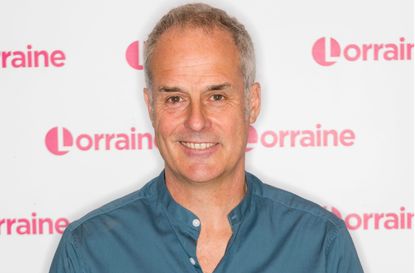 GoodTo newsletter
Sign up to the GoodTo Newsletter. You can unsubscribe at any time. For more information about how to do this, and how we hold your data, please see our privacy policy
Thank you for signing up to . You will receive a verification email shortly.
There was a problem. Please refresh the page and try again.
Save Money Good Diet is a brand new ITV series focusing on eating well while spending less money.
In every household, spending money on food and drink is one of our biggest weekly outgoings.
But presenter Sian Williams and TV chef Phil Vickery investigate how exactly we can spend less money while still cooking mouth-watering healthy food (opens in new tab) the whole family will enjoy.
Save Money Good Diet: What is the show all about?
Sian and Phil invite viewers into their kitchen to reveal how to serve up your favourite family meals (opens in new tab) on a budget.
The pair reveal shortcuts, budget-tips and hacks to keep your food shop at a low-cost.
You can expect delicious recipes from Phil (opens in new tab) to save you money, but also healthier meal options for the whole family because serving up super tasty nutritious meals can be done on a tight budget.
It can be difficult to find a good healthy diet that works well on your families weekly budget, but Phil reveals how staying healthy doesn't have to be complicated or expensive, and you can still get all the nutrients your body needs.
Save Money Good Diet recipes
If you're wondering what recipes Sian and Phil will be making on air, then you'll be please to know they will be cooking everyday family favourite meals (opens in new tab) but at a lower-cost.
Phil reveals you can cook everything from desserts (opens in new tab), to healthy school lunches (opens in new tab) and delicious dinner recipes. (opens in new tab)
Phil shows us mouth-watering recipes that feature in his Save Money Good Diet recipe book including healthier versions of the nation's top meals from Spaghetti Bolognese (opens in new tab) to Cottage Pie (opens in new tab) and healthy Fish and Chips (opens in new tab).
On the show, you can see Phil whip up some of his favourite recipes on a budget, including Chicken Tikka Masala (opens in new tab), Special-Fried Rice (opens in new tab) and Cauliflower Curry with lentils (opens in new tab).
If you like the sound of these affordable recipes, Phil has also been working as an ambassador for the initiative 'Love canned food' to develop canned food tips and recipes in the hope of making the meal times simpler, and more affordable for families.
Why not try making a meat-free lasagne (opens in new tab) or sautéed peaches with yoghurt (opens in new tab), both made entirely from canned foods you probably have stored away in your kitchen cupboard.
During the first episode, Phil kicks off with a countdown of the UK's top 10 favourite family dishes and is challenges to create his own healthy and lower cost versions of them all. Sian investigates what foods should be landing in our shopping baskets, and which ones we should be avoiding. And, this week's nutritionist Ian Marble compares ready meals, and fresh and frozen foods revealing which are best values for money, taste and nutrition.
The first episode also challenges the pair to find luxury products at affordable prices –and this week gin (opens in new tab) is on the list. A trusty group of testers carry out a blind taste test of award winning gins to find out which ones are tastier and cheaper than the others.
The second episode of the show continues the countdown of the UK's top 10 family favourite meals. Nutrition therapist Ian Marber tackles vegan burgers (opens in new tab) comparing them in terms of nutrition and taste. And, the team ask whether it is possible to get luxury smoked salmon (opens in new tab) on a budget. Which smoked salmon will come out top for taste and price?
When does Save Money Good Diet air?
Save Money Good Diet premiered on Tuesday 11th June at 7.30 pm on ITV, and will air every Tuesday for eight weeks.
You can also catch repeats of the show on Saturday at 12.35pm or on ITV catch-up.