Is Nick Pickard married and does he have kids? Here's what we know about the I'm A Celebrity campmate
Is Nick Pickard married and does he have kids? He's ready to embrace jungle life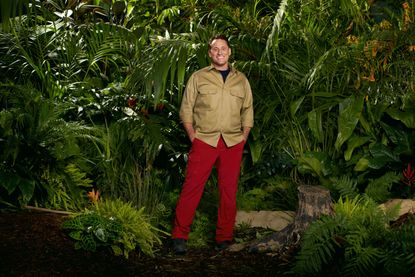 (Image credit: ITV/Lifted Entertainment)
As the longest-standing Hollyoaks actor, fans are keen to know is Nick Pickard married and does he have kids?
Nick is the ninth contestant to land in Australia ready for when I'm A Celeb starts, and fans are eager to know more about this year's line up, such as who is Nella Rose and is Tony Bellew married?
Now the same is being asked of Hollyoaks star Nick Pickard. Let's take a look.
Is Nick Pickard married?
Nick Pickard is not married and doesn't tend to share details about his love life with the public.
But according to his Instagram, he's currently in a relationship with Sarah Corin, who isn't in the public eye. The pair went on holiday together in the summer, where Nick posted a photo of Sarah and a glass of wine in hand with the caption: "Happy birthday baby xxx".
Nick previously dated Hollyoaks co-star Joanna Taylor between 2001 and 2002, but their relationship ended after the actress left the show for the BBC show Merseybeat.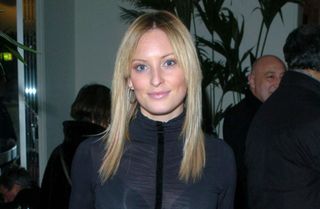 Does Nick Pickard have kids?
Nick Pickard has one daughter from a previous relationship named Ellie. Little is known about her, but according to The Sun, Ellie is now 25-years-old.
In 2009, when Ellie was 12, the Tony Hutchinson star told OK! magazine: "She's a bit funny with Hollyoaks.
"When she was younger she watched it avidly, and she didn't used to get it. Now she's going to 'big' school and I think she's more impressed with her mates being impressed, rather than me being in it."
How long has Nick Pickard been in Hollyoaks?
Nick Pickard has been in Hollyoaks since the show first started in 1995, making him the longest-standing member of the cast.
Addressing rumours that he might be quitting the Channel 4 show, Nick told ITV: "This is a once in a lifetime opportunity and as soon as I was approached, I said yes. I am not quitting Hollyoaks to take part. My bosses have been really supportive of me doing it. Now it is getting near to going into camp, I am so excited.
"I am obviously not looking forward to eating kangaroo balls, but at the same time, I am looking forward to the trials – that's the fun part of doing this show. I love the ones where you climb up and jump for a star, or the ones getting submerged in water."
In other I'm A Celeb cast news, fans might want to know is Grace Dent married and find out what really happened between Jamie Lynn Spears and Britney Spears.
Parenting advice, hot topics, best buys and family finance tips delivered straight to your inbox.
Daniella is a qualified journalist specialising in fitness, nutrition and women's health. She has written for a number of consumer titles including Health & Wellbeing, Stylist, Women's Health UK, and Fit & Well.
With four years' experience in the wellness space, Daniella has tried and tested the best fitness kit on the market worth buying and has a keen eye for up and coming brands to look out for. She's also interviewed celebrities and co-produced a wellbeing podcast.