Who is Nicholas Galitzine and does he have a partner?
Viewers are very interested in the star of Red, White & Royal Blue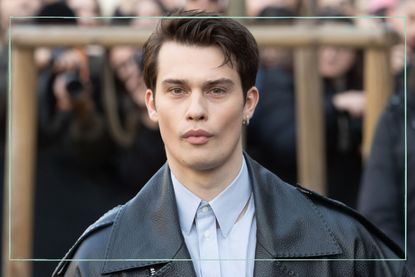 (Image credit: Mairo Cinquetti/Sopa Images/Sipa USA/Alamy)
Goodto Newsletter
Parenting advice, hot topics, best buys and family finance tips delivered straight to your inbox.
Thank you for signing up to GoodTo. You will receive a verification email shortly.
There was a problem. Please refresh the page and try again.
Nicholas Galitzine has been forging ahead with his successful career in recent years, and his role in a major new Prime Video film has left viewers with questions about his personal life.
With the release of Red, White & Royal Blue, Nicholas Galitzine has been catapulted to even higher levels of fame - although he had a pretty solid army of fans to begin with. But with the release of the The LGBT rom-com following the relationship between the British Prince Henry (Galitzine) and son of US President Alex Claremont-Diaz (Taylor Zakhar Perez), there's a whole new audience wanting to get to know Nicholas Galitzine. Read to find out everything you need to know about the star, including where you've seen him before, and whether he has a partner.
We've also looked at the relationship status of celebrities including Colin Farrell and Louis Tomlinson. We've also delved into Keri Russell's life at home - if you want to know whether any of these celebrities are married or have kids, we've got you covered.
Who is Nicholas Galitzine?
Nicholas was born Nicholas Dimitri Constantine Galitzine on September 29, 1994, making him currently 28-years-old.
As a youngster, he was part of the Pleasance Islington's youth theatre company, Young Pleasance. Young Pleasance offers professional theatre opportunities for young people through workshops and productions, also performing an annual show at the Edinburgh Festival Fringe.
It was after a return from the Edinburgh Fringe that saw the first lot of acting agents interested in the young star. He told Vogue "I was always a pretty shy kid. At that point in my life, [being in a play] felt like a big step that I needed to take, but I wasn't expecting anything to come of it." He added "There, this idea was presented to me of potentially becoming an actor, which was kind of crazy. I left school unsure of what I wanted to do in life. It was kind of by fate that it came at this perfect moment, and I haven't really looked back since." His first acting role came in with a small role in American crime drama series Legends in 2015 - Sean Bean had the main role of Martin Odum in the show.
He's also a talented singer, having offered his vocals to a number of films he's appeared in. His debut single entitled Comfort was released in 2022, and he'd told Vogue in 2020 just how much he'd been looking forward to pursuing music alongside acting. He said "I'm going to be releasing some of my own music in the new year, which is super exciting because I've never really had time to pursue that, as acting has taken precedence," continuing "My goal is to continue working with passionate, driven, artists who are willing to think out of the box, and to keep challenging myself as an artist and a creative."
Films Nicholas Galitzine has appeared in include:
The Beat Beneath My Feet as Tom
High Strung as Johnnie Blackwell
Handsome Devil as Conor Masters
The Changeover as Sorensen Carlisle
Share as A.J.
The Craft: Legacy as Timmy
Cinderella as Prince Robert
Purple Hearts as Luke Morrow
Bottoms as Jeff
Red, White & Royal Blue as Prince Henry
On television, he has appeared in:
Legends as Angelo
The Watcher in the Woods as Mark Fleming
Chambers as Elliott Lefevre
Mary & George as George Villiers
Where is Nicholas Galitzine originally from?
Nicholas Galitzine was born in London - his mother is Greek and his father of Russian descent.
It is said The Galitzines of Russia were one of the country's biggest noble families. They fell victim to Bolshevik secret police executions between 1917 and 1922. Only one branch of the large family remained, being forced to flee Russia for their survival. His father Geoffrey's descendants settled in England, and his dad now owns a glass recycling business in London.
Not much is known about his mother Lora, but Nicholas has spoken about his love of visiting her homeland of Greece. In an interview, he said "I love traveling. I haven't been back to my heritage homeland, which is Greece, for many years. Going to Greece, feeling the culture and the food and everything, and honestly just being with my family and my loved ones, that really kind of fulfills my zest for life when I'm not working."
He added "I was reading this book called 'Ikigai', which is about finding happiness in life through simple activities. They talk a lot about blue zones, which are the areas in the world where the most people live to hundred. And one of those places is in Greece, because they live a very simple lifestyle in a lot of ways. It revolves around food and nature and being with loved ones and no stress."
Does Nicholas Galatzine have a partner?
Nicholas is notoriously private about his dating life, and has never alluded to a partner in interviews or on social media.
The only time he's ever mentioned a girl is when telling the story of how he first got into acting. Speaking to Wonderland, he said "There was a girl who was going up to the Edinburgh Fringe Festival who I really fancied. I did the festival so I could go chase this girl. And I came back with this acting agency."
As with a lot of actors, Galitzine has been linked with his co-stars in the past. He was once thought to be dating Chambers costar Lilli Kay, but neither confirmed nor denied the rumours. The nugget of information about chasing a girl to the Edinburgh Fringe, is the only information fans eager to know of the star's love life get to hear about.
If you've ever wondered if Martin Lewis is married with kids, we have the full lowdown. We've also weighed in on Fred Sirieix's wife, and his famous daughter. Similarly, we have everything you need to know about Richard Osman's relationship status.
Parenting advice, hot topics, best buys and family finance tips delivered straight to your inbox.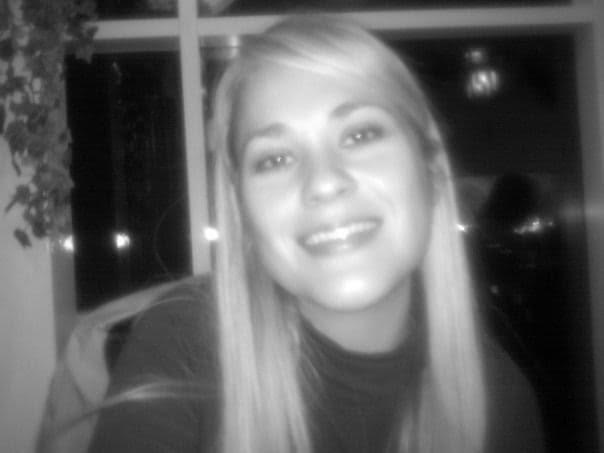 Lucy is a multi-award nominated writer and blogger with six years' experience writing about entertainment, parenting and family life. Lucy has contributed content to PopSugar and moms.com. In the last three years, she has transformed her passion for streaming countless hours of television into specialising in entertainment writing. There is now nothing she loves more than watching the best shows on television and telling you why you should watch them.