Why has Carol Vorderman quit the BBC and what did Carol Vorderman say?
Why has Carol Vorderman quit the BBC and what did Carol Vorderman say? The presenter said she's not prepared to "lose the ability to express strong beliefs"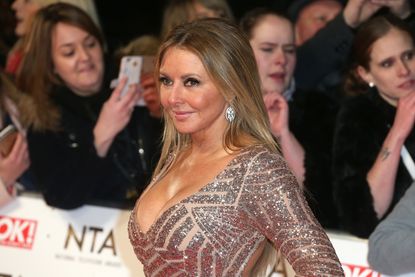 (Image credit: Getty Images; Fred Duval/FilmMagic)
If the 11:30am Radio Wales slot sounds a little different this morning, you might be wondering why has Carol Vorderman quit the BBC?
The popular British presenter has made headlines this week as BBC Wales management has decided she "must leave" her radio show after five years.
Other familiar faces have stepped down from their long-standing roles recently too, with people wanting to know why has Holly quit This Morning, as well as Laura Whitmore's decision to quit Love Island after two years of hosting.
So, what led to the BBC's decision and what did Carol Vorderman say?
Why has Carol Vorderman quit the BBC?
Carol Vorderman has quit the BBC after posting anti-government views on social media, and therefore breaching the corporation's new guidelines.
Releasing a statement on X (formerly Twitter), the 62-year-old admitted to criticising the UK government – which breaks the BBC's newly published social media rules – and revealed that BBC Wales management has decided she must step down from her radio presenter role as a result.
The statement read: "After five years, I'm leaving my Saturday morning show on BBC Radio Wales. The BBC recently introduced new social media guidelines which I respect. However, despite my show being lighthearted with no political content, it was explained to me that as it is a weekly show in my name, the new guidelines would apply to all and any content that I post all year round.
"Since those non-negotiable changes to my radio contract were made, I've ultimately found that I'm not prepared to lose my voice on social media, change who I am, or lose the ability to express the strong beliefs I hold about the political turmoil this country finds itself in. My decision has been to continue to criticise the current UK government for what it has done to the country which I love – and I'm not prepared to stop.
"I was brought up to fight for what I believe in, and I will carry on. Consequently I have now breached the new guidelines and BBC Wales management has decided I must leave."
Following Gary Lineker's comment comparing the UK's policy for asylum seekers to 1930s Germany (we've explained the full details of what did Gary Linekar say in case you're interested), the BBC now has stricter rules for hosts of selected primetime shows, including Match of the Day, The Apprentice and Strictly Come Dancing.
The new guidelines say all BBC staff and freelancers are "required to respect civility in public discourse and to not bring the BBC into disrepute".
What did Carol Vorderman say?
Some of Carol's previous Tweets include this one from 4 November: "This iteration of the Tory Party needs to be utterly dismantled at the next election", as well as saying "we're ashamed of you" in response to a post from Home Secretary Suella Braverman.
In June 2023, the former I'm a Celebrity… Get Me Out of Here! contestant tweeted: "The Tory Gov has now lost around half of those who voted for them in 2019. Why? Cos they're a lying bunch of greedy, corrupt, destructive, hateful, divisive, gaslighting crooks. No need for a focus group Sunak… it'll just tell you the same…".
The media personality, who describes herself as an "independent woman with independent thoughts" in her X profile (on which she has almost 900,000 followers), thanked the listeners of her show, and said another interesting chapter begins.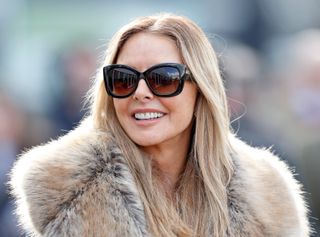 Does Carol Vorderman have a child?
Carol Vorderman has two children – a daughter, Katie (32) and a son, Cameron (26) – with ex-husband Patrick King.
Just yesterday, Carol posted a "proud mother moment" on X, referring to Katie, who has established BioOrbit – a start-up company that's developing technology that could help improve the lives of cancer patients undergoing antibody treatments.
The Welsh broadcaster was also married to Christopher Mather in 1985 when she was 24-years-old, but their marriage lasted around 12 months.
What did Carol Vorderman present?
Carol Vorderman began her broadcasting career in 1982 when she joined Channel 4's Countdown and presented it with Richard Whiteley until his death in 2005.
In 2008, Carol announced that she was stepping down from the game show, and her successor, Rachel Riley, took over in 2009. Colin Murray joined Countdown in 2022, replacing Anne Robinson but having Rachel as a co-host.
After appearing on the show for so long, fans are also wondering why did Carol Vorderman leave Countdown and another media departure had people asking why has Paul O'Grady quit BBC Radio 2?
Parenting advice, hot topics, best buys and family finance tips delivered straight to your inbox.
Daniella is a qualified journalist specialising in fitness, nutrition and women's health. She has written for a number of consumer titles including Health & Wellbeing, Stylist, Women's Health UK, and Fit & Well.
With four years' experience in the wellness space, Daniella has tried and tested the best fitness kit on the market worth buying and has a keen eye for up and coming brands to look out for. She's also interviewed celebrities and co-produced a wellbeing podcast.