We earn a commission for products purchased through some links in this article.
YES! The line-up has finally been revealed. Meet this year's The Great British Bake Off 2015 contestants including a bodybuilder, nurse, student and firefighter. You're going to love this collection of hopefuls.
These 12 amateur bakers have to compete under the watchful eye of Bake Off judges Paul Hollywood and Mary Berry, taking on over 30 different culinary challenges – good luck!
Who looks like a winner in the making? Who looks like they'll crumble under the pressure? There's only one way to find out… 
BAKED OFF: Meet Ugne
A bodybuilder, baker and mum of two – is there anything Ugne can't do? The 32 year old is originally from Lithuania but lives in Essex with her family.
BAKED OFF: Meet Stu
Dad of two, Stu comes from a food background as his parents own a restaurant. He loves experimenting with Middle Eastern spices. We wonder what Paul is going to think of his spiced up bakes?
Meet Ian
Ian, 41, is a travel photographer – in fact, he's the Dalai Lama's personal photographer when he visits the UK! Yes, really! He's been baking for six years and loves it.
BAKED OFF: Meet Dorret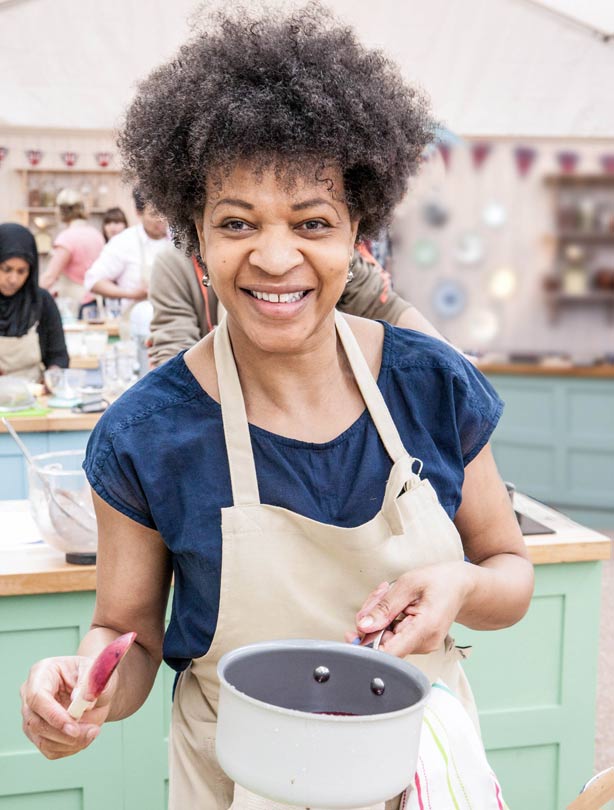 Dorret has been baking for over 40 years and knows her stuff. She loves visiting Michelin star restaurants for inspiration. We're expecting big things from this contestant!
Meet Nadiya
This 30-year-old mum has been baking up a storm in the kitchen for 10 years now, after learning all about it at school. Her family own a restaurant so she should know her stuff when it comes to food glorious food!
Meet Paul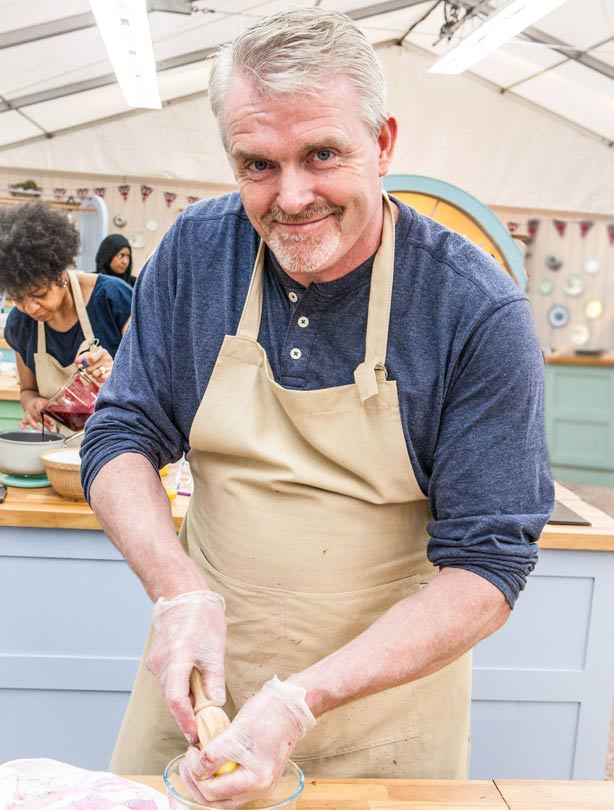 Dad of three, Paul is a pro when it comes to sugar-work. As a former Coldstream Guard who performed ceremonial duties at Buckingham Palace, he knows a thing or two about working under pressure.
Everything you need to know about The Great British Bake Off 2015 including start date and times.
Meet Tamal
This trainee anaesthetist works at Manchester hospital and was taught to bake by his older sister. He's even gone as far as making her wedding cake – aww…
Meet Flora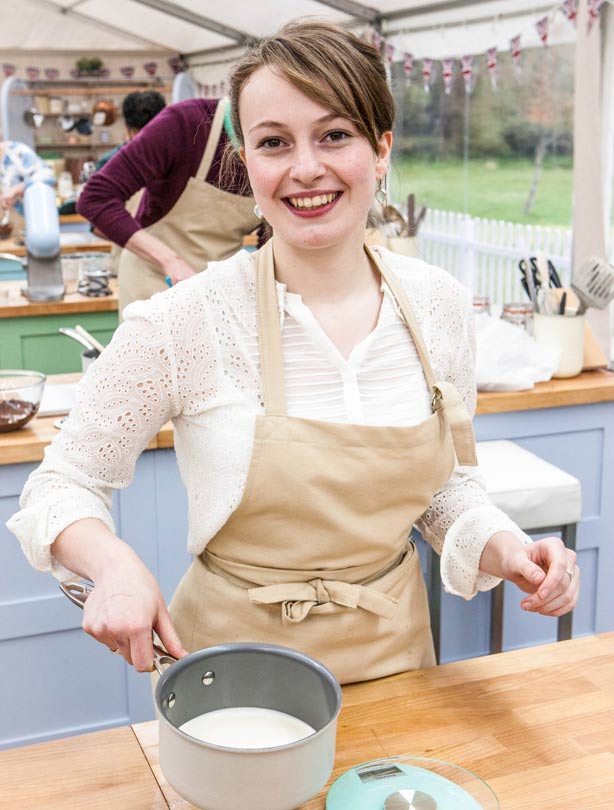 This year's youngest contestant Flora, 19, is on a gap year before she studies her History of Art degree. Being on the Bake Off is certainly one way to spend your gap year!
BAKED OFF: Meet Marie
Marie was signed up to the Bake Off by her daughter who obviously thinks mum has got what it takes. Marie is the oldest contestant on the show at age 66.
Meet Alvin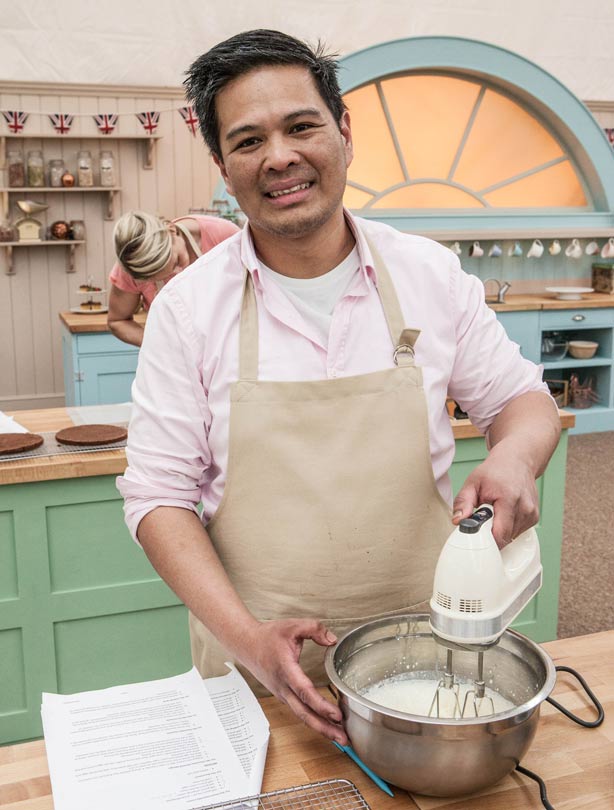 Alvin, 37, is originally from the Philippines and works as a nurse in Berkshire. He's addicted to baking and bakes at least four times a week. He says he's a major perfectionist – we're sure Mary will appreciate that!
Meet Mat
This London firefighter has been baking for three years and has a knack for it. Mat's favourite bakes to rustle up are biscuits, pastries, bread and pies – get in line!
Meet Sandy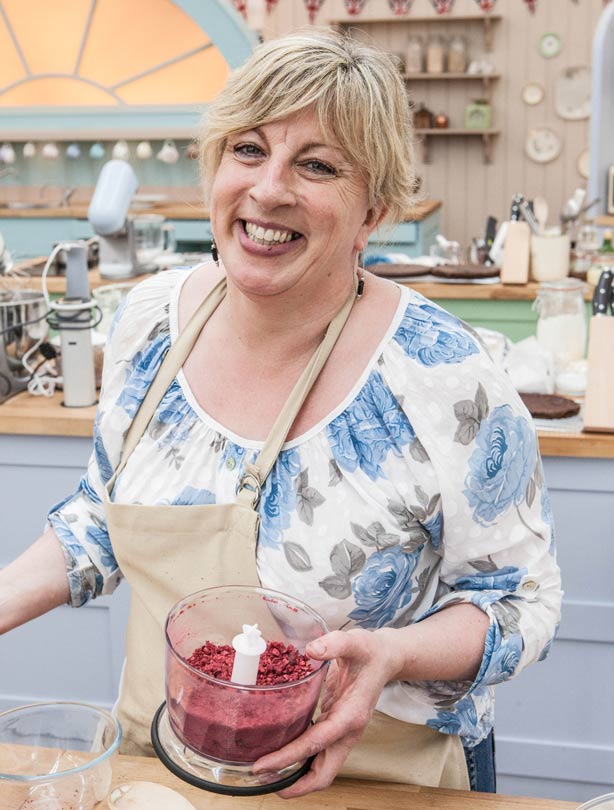 Sandy, 49, runs a cookery club where she teaches children from deprived backgrounds how to bake. She also works as a child welfare officer and lives in Bradford.