Christmas Eve Box ideas for kids and adults 2021
Looking for Christmas Eve box ideas for this year? Take a look at our list of present ideas to fill the box with alongside some of the cutest boxes about.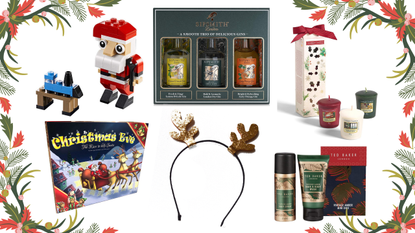 These inspired Christmas Eve box ideas are sure to get the festivities started (and the whole family smiling too!)
Christmas Eve boxes are traditionally given on 24th December as a special treat to get kids feeling as festive as possible before Santa arrives. The idea is to fill it with things that get your child (and other half) excited for the big day, that can even have some use on Christmas Day itself, such as matching family Christmas pyjamas to wake up and unwrap presents in or the best Chiristmas jumpers to wear during dinner.
But before you start panicking about the thought of a whole other load of gifts to get, these ones aren't meant to be anything fancy. Rather small somethings to commemorate the night before and a whole new Christmas tradition to keep for years to come. Be it a homemade Christmas wreath, some festive food and drink or some tiny Christmas kids toys to entertain them for a few hours - we've rounded up 35 of the best Christmas Eve box ideas to help you fill yours fully.
- Christmas Eve box ideas for kids - Christmas Eve box ideas for teens - Christmas Eve box ideas for adults
Christmas Eve box ideas and fillers for kids:
Kids are some of the easiest people to create a Christmas Eve box for as they love all the classic Christmassy gifts like chocolate, sweets and little presents relating to their hobbies, favourite films and books. Take a look at some of these Christmas Eve box ideas…
1. JoJo Maman Bebe Reindeer Onesie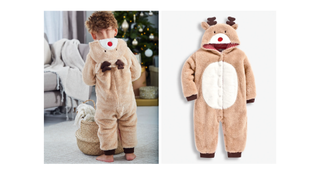 If there's one thing you can count on this Christmas, it's going to be chilly. Warm kids up with a cosy onesie in their Christmas Eve box. We love this particular Reindeer one from Jo Jo Maman, especially with its cute antler head. It's also fleecy on the outside with an inner cotton lining - making it super comfortable to laze around in too. One happy mum was full of praise for this festive onesie. She commented: "So glad we paid a bit more for this, extremely well made, top quality onesie. Its gorgeously soft, striped, lining makes this a cosy choice for the colder months. My little boy looks adorable in it."
VIEW AT JO JO MAMAN BEBE | £26
2. Boots Hedwig Slipper Socks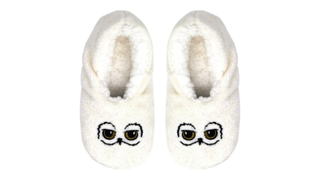 Keep little ones' feet warm with a pair of slipper socks from their favourite Disney films. These adorable Hedwig ones are sure to go down a treat with Potter fans. Plus it's the perfect accompaniment to the Harry Potter advent calendar that's packed with Hogwarts themed bath and beauty goodies.
3. Christmas Eve: The Board Game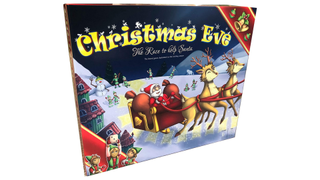 Keep them occupied and away from your room while the last-minute present wrapping is going on with a board game they can play with siblings or other family members. And why not make it an extra-special and topical one with this Christmas Eve: The Board Game. Father Christmas's sleigh has crashed and you must race the other players to find the lost presents and save Christmas!
4. Baker Ross AF808 Christmas Stampers (Pack of 10)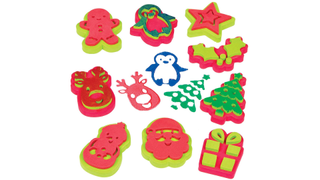 Kids love crafting, we know this. So let them make their own thank you cards this year with their own seasonal stamps. These Baker Ross ones come in snowman, penguin and more designs to help creativity flow. As one Amazon customer simply put it: "Lovely little stamps of Christmas themed like santa, presents, pine trees. Kids loved making Christina cards using these foam shapes, clean up easy."
5. The Works Bubble Wand - Assorted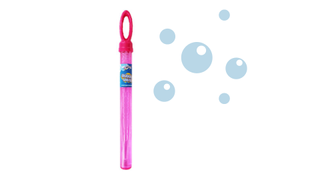 A simple bubble blower is