Married at First Sight Australia 2023 cast: Meet the season 10 couples
Get to know the new brides and grooms...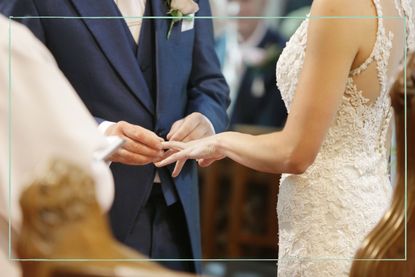 (Image credit: Getty Images)
As the new couples make their journey down the aisle, we take a look at the season 10 Married at First Sight cast...
For those who've been wondering when is Married at First Sight on in 2023 (opens in new tab), it's finally here. And while reality TV fans have spent the last year or so keeping up with who is still together from Married at First Sight season 9 (opens in new tab) or who is still together from MAFS UK (opens in new tab), now there's ten new couples to obsess over.
We're set for another series of dinner party drama as relationship experts John Aiken, Mel Schilling and Alessandra Rampolla pair off the hopeful participants who will meet for the first time on their wedding days. But before we dive right in to season 10, let's take a look at the Married at First Sight Australia cast...
Married at First Sight Australia 2023 cast
1. Alyssa Barmonde
Age: 35 Occupation: Executive Assistant
Before moving to Australia, Alyssa spent her childhood in Utah and was raised a Mormon, and family is a huge part of her life. She was previously married for seven years and shares a two-year-old son with her ex-partner, but now Alyssa has been single for 12 months and he finds dating as a single mum extremely hard.
Alyssa love to spend hours in her kitchen creating Instagram-worthy baked foods, but while she may appear equally as sweet she admits she can be bossy and digs her heels in even when she knows she's wrong.
Alyssa believes that her soul mate is out there waiting for her – he just needs to be over six foot tall, and he better cry when she walks down the aisle.
2. Bronte Schofield
Age: 28 Occupation: Online Beauty Educator
Bronte is outspoken, fiery and confident. She's attracted to alpha males but is always finding herself in 'situationships' with men who break her heart, and she admits to letting men walk all over her as they take advantage of her kindness.
Putting her faith in the MAFS experts, Bronte hopes she can learn to open her heart again, and now she is looking for someone she can hold a conversation with and looks forward to being able to spoil her man. Forever the optimist, Bronte believes there must be someone out there for her.
3. Caitlin McConville
Age: 27 Occupation: Makeup Artist
A makeup artist by day and nightclub host by night, while Caitlin often has to hit the clubs for work, she's actually a homebody who prefers playing video games with her dad or spend time with her cat than being out all night.
She's a hopeless romantic and admits to falling hard and fast for the wrong men, though she also has high standard and is unwilling to settle for anything less than she deserves.
After dating too many "douchebags with big egos", she's hoping the experts will find her forever person.
4. Claire Nomarhas
Age: 31 Occupation: Kindergarten Assistant
Claire was raised in a Greek household and is very close to her grandparents, who also had an arranged marriage. As Claire's parents are divorced, she's hoping to follow the path of her grandparents and be the one in the third generation to "make it" in love.
She's unapologetically loud, direct, vivacious and energetic, Claire is a tomboy and car fanatic, she has a classic Holden Kingswood tattooed on her arm and loves all things adventurous, as well as fishing, motorbikes and camping. But she also has a softer side, and cares deeply for those she loves.
Claire is looking for a soul mate she can have kids and grow old with, and her ideal man is playful and sexy, and someone who can match her passion and love for a deep and meaningful chat.
5. Janelle Han
Age: 28 Occupation: Beauty Influencer
Janelle grew up in a very strict Singaporean-Chinese family and it's important to her that her family love and approve of her partner. She's incredibly close to her two brothers and parents, who are still happily married.
Janelle doesn't do casual dating and is looking for marriage, and living with lupus means she feels the pressure of her biological clock more keenly than most, and hopes to have kids sooner than later.
Janelle admits she can be bossy, clingy, short-tempered in relationships and that she is "ridiculously picky" when it comes to men. She's sick of settling for men who are not good enough for her, and wants to be the one doing the reaching in a relationship for once.
6. Lyndall Grace
Age: 27 Occupation: Accountant
Lyndall lives with cystic fibrosis and at one stage never thought that she'd make it to the age of 30, but with new medicine that dramatically extends her life expectancy and gives her the same lung capacity of someone without cystic fibrosis, Lyndall is now ready to experience everything that life has to offer.
Now, Lyndall has now become a risk-taker who grabs every moment by the horns and says yes to big life decisions – and she needs her husband to live his life the same way.
She wants to make up for lost time, to experience everything that life and love has to offer.
7. Melissa Sheppard
Age: 41 Occupation: Hairdresser
Melissa feels this is her final shot and finding real love, after her 10-year marriage ended several years ago.
While she lives a busy and social life, Melissa also co-parents her son with her ex-husband and lives with her twin sister in on Sydney's Northern Beaches.
Melissa has a huge heart and is upbeat, charismatic and flirtatious. She's comfortable with her sexuality and expects her partner to keep up with her in the bedroom too.
8. Melinda Willis
Age: 32 Occupation: CEO
Melinda describes herself as an alpha female who doesn't suffer fools. But while people often find her looks and intelligence intimidating, Melinda has an emotional side and admits to picking fights in a relationship when she gets bored or insecure about not being number one.
She doesn't have any problems attracting men but has never found the right one, and now she's looking for a man who's equally ambitious and understands her lifestyle, is patient and not clingy.
9. Sandy Jawanda
Age: 36 Occupation: Dental Hygienist
Sandy grew up in a strict Indian family and has never been in a serious relationship and has had very little experience with men, as she was not allowed to mix with boys and had no male friends.
She's insecure about her lack of dating experience and is hoping to "fast-track" her experience with someone who can respect her boundaries and help her overcome her fears.
With her parents still happily together in an arranged marriage, Sandy believes the MAFS experiment could work for her. She's trusting the experts to match her with someone compassionate, who she hopes to meet at a beautiful Bollywood wedding.
10. Tahnee Cook
Age: 27 Occupation: PR Manager
Tahnee is sick of dating apps and the shallow swipe-right culture that results in "situationships" being all about looks and no real connection.
Having grown up being the awkward teenager, Tahnee now gets attention from guys, but they're still not asking her out and she's left wondering what she's doing wrong.
Tahnee is half Thai and the quickest way to her heart is through Thai cooking, as the daughter of a Thai mum who cooks her national cuisine daily.
Proud of her heritage and her professional successes in life, Tahnee is hopeful that the experts can help her find true love.
11. Adam Seed
Age: 35 Occupation: Business Owner
Adam was previously with his ex-girlfriend for 10 years and even got engaged, before realising that he was too young to settle down. Now he's done with dating apps and wants to find something more meaningful with someone who is ready to settle down.
Born in England with Jamaican West Indian heritage, Adam was adopted by Australian parents who raised him in Queensland, but he's called London home for the past six years.
Now, Adam has flown halfway across the world with hopes of finding love Down Under with someone who is as mature, honest and open as he is.
12. Cameron Woods
Age: 27 Occupation: Carpenter
Cameron grew up on a farm in Queensland before moving to Darwin to work as a carpenter in Indigenous communities in the remote Northern Territory. He has never had a girlfriend, so being part of the MAFS experiment is far beyond his comfort zone.
He did once have his heart broken however, when he discovered the girl he was falling for was with another man while delivering flowers to her in hospital.
It was then that he took off for a job "out bush", where he spends months at a time sometimes as far as 600km from a grocery store – which is not helping his search for love.
13. Dan Hunjas
Age: 42 Occupation: Digital Marketing Business Owner
Dan is proudly semi-retired and enjoys an active lifestyle on the beach on the Gold Coast - the only thing missing from his perfect life is Mrs Right.
At 42, he's been married twice and has a 16-year-old daughter, but now he's looking for someone who is healthy, fit and motivated like himself, and can match his lifestyle, dreams and ambitions.
14. Duncan James
Age: 36 Occupation: Cybersecurity Sales Regional Director
Duncan's parents have been married for 44 years, and he's now looking for his own long-lasting love story.
Duncan has no trouble meeting women, and he believes that growing up with two older sisters has helped him understand women on a deeper level. However, he admits that he finds himself falling quickly into a relationship, only to realise after months have passed that they aren't compatible.
In a relationship Duncan is "the best friend and the lover", and he's searching for a woman with class, emotional intelligence and confidence.
15. Harrison Boon
Age: 32 Occupation: Builder
Harrison is a single dad to a three-year-old, though he's open yo having more children. He has a dry sense of humour and doesn't take himself too seriously, but one thing he is serious about is finding love.
He admits he sets the bar "ridiculously high" to achieve love, and he wants himself and his future partner to aspire to be like his own parents, who have been happily married for 33 years.
After two years dating, Harrison is now ready to settle down with a beautiful woman who shares his zest for life, goals, values and sense of humour.
16. Jesse Burford
Age: 30 Occupation: Marriage Celebrant
Jesse has officiated over 500 weddings, and now he's looking for his own happily-ever-after.
He's had two serious relationships in the past, but Jesse admits that he's fussy and gets "the ick" quickly if his date isn't perfect. His list of turnoffs is extensive, with wine snobs, cosmetic enhancements and gym junkies – to name a few – really setting him off.
17. Josh White
Age: 40 Occupation: Advertising Client Director
Josh is hoping to find someone he can establish an emotional connection with through the MAFS experiment. He struggles with modern dating apps and the 'ghosting' that comes with it, and the world of dating has evolved dramatically since before his marriage ended.
Although he says he's a "yes man" who can become submissive in a relationship, his priority this time around is to establish a solid emotional connection with his partner and find his voice.
18. Layton Mills
Age: 35 Occupation: CEO
Layton is looking for someone to grow his empire with and, as the only single person in his group of friends, Layton is ready to find his perfect match.
While Layton admits he struggles to compromise and often puts work first, over the past few years Layton has taken a lot of time considering and re-evaluating what is important in life, and now he's looking for a woman who shares his work ethic, his sense of determination and drive.
He's also close to his parents and wants to be there to care for them as they grow older.
19. Ollie Skelton
Age: 26 Occupation: Voice-over Artist
Ollie was raised by three women (his mum and two sisters) and looking for a "strong, independent and patient woman", to build a life with.
Despite being part of the dating app generation, Ollie has sworn off swiping for love. He's had one serious relationship and knows what it's like to fall in love – he just hopes that next time it's with 'The One'.
Equal parts goofy and earnest, Ollie is hard not to love. His candour and wit are often hard to come by, and he's put full faith in the experts to find him a match as unique and vulnerable as he is.
20. Shannon Adams
Age: 30 Occupation: Personal Trainer
After ending an "on-again off-again relationship" with his ex, Shannon has spent the last year working on himself and is ready to find love again. He now shares custody of his three-year-old daughter with his ex and is ready to move on with someone he can build a future with.
Though he is sometimes hot-headed and his no-nonsense, say-it-how-it-is attitude can often land him in trouble, he believes he is now the best version of himself and is ready to settle down again with someone who accepts him just as he is.
Related features:
Video of the Week
Ellie joined Goodto as a Junior Features Writer in 2022 after finishing her Master's in Magazine Journalism at Nottingham Trent University. Previously, she completed successful work experience placements with BBC Good Food, The Big Issue and the Nottingham Post, and freelanced as an arts and entertainment writer alongside her studies. In 2021, Ellie graduated from Cardiff University with a first-class degree in Journalism.